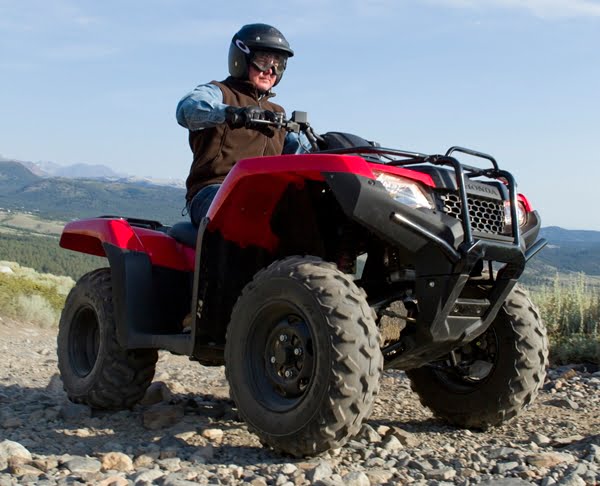 Honda's brand new 2014 range of TRX420s have started to make their way into Honda Dealerships nationally. Ready to impress loyal fans with their completely new frames, updated suspension and re-designed styling, the new TRX420FM1, TRX420FM2, TRX420FA2 and TRX420TM1* also boast elevated levels of performance.
Honda ATVs have been recognised as the best four-wheeled motorcycles in the world ever since they were first introduced onto the market. Known globally for being tough and reliable vehicles, Honda's 2014 range of ATVs will not disappoint.
Featuring an all-new chassis and a redesigned frame, the TRX420s also now have longer-travel suspension with outstanding performance over rugged terrain and class-leading handling. A brand new enclosed axle swingarm has been developed to balance and optimise strength and rigidity, while improving rider comfort.
Wrapping the all-new chassis is newly designed bodywork which has distinctively aggressive styling. A new plush seat made from thicker, softer foam teams up with superior ergonomics making long hours in the saddle an easy task.
All four TRX420 variants feature the same powerful, longitudinally mounted liquid-cooled engine that for 2014 has been taken a step further; new fuel injection settings lead to improved fuel efficiency, reduced emissions and ensure dependable crisp performance in all situations.
With the addition of Honda's Electric Power Steering (EPS), the TRX420FM2 and TRX420FA2 have improved all-round steering action. The EPS system is a next-generation setup that incorporates new ECU mapping for improved steering response and reduced low-speed steering effort for enhanced manoeuvrability and decreased kickback.
Along with the EPS system, the TRX420FA2 also features Honda's automatic Dual Clutch Transmission (DCT). This offers the compact size and strength of a manual transmission – no belts to slip, break or burnout – with the convenience of an automatic transmission.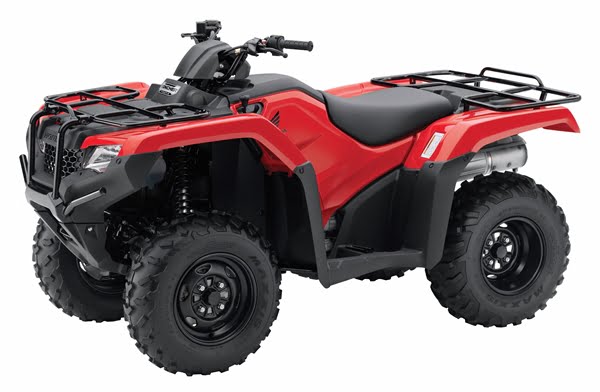 The TRX420FM1 and TRX420FM2 offer Honda's TraxLok® 4WD system which allows riders to switch between two-wheel drive and four-wheel drive with the push of a button.
With a Honda TRX420 to suit every situation, small yet influential updates such as more powerful headlights and new electronic instrumentation ensure the 2014 TRX420 range offer even greater practicality and value than ever before.