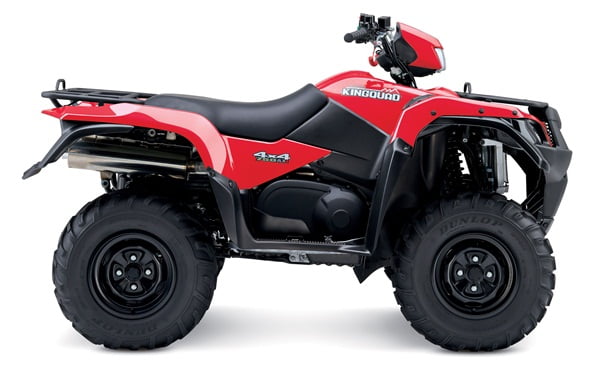 Suzuki is offering a Factory Bonus to Australian farmers, with $500* available on all models above 400cc from Suzuki's hard-working, value-packed KingQuad farm ATV range.
Between now and 31 May, 2012, Suzuki dealers will apply a generous $500* Factory Bonus on all KingQuad 750, KingQuad 500 and KingQuad 400 variants.
Backed by Suzuki's ATV development and experience spanning almost 30 years, Suzuki's ATV range is built tough to handle the tough Australian conditions.
The first manufacturer on four wheels, Suzuki's ATV range offers purpose built features for Australian rural conditions with benefits such as fuel-injection, a choice of automatic or manual transmissions, selectable 2WD or 4WD and an option of two power steering models included in the KingQuad line-up.
Backed by a one-year, unlimited-kilometre warranty, the Suzuki KingQuad ATVs included in this promotion start at a low Recommended Price of just $9,290** for theKingQuad 400, up to $13,990** for the KingQuad 750 with Power Steering.
For further information and pricing details on Suzuki's extensive value-packed ATV range, interested customers should visit their local Suzuki dealer, who can be found through the Dealer Locator on www.suzuki.com.au.
* Factory Bonus value includes GST, applicable at point of sale.
** Recommended Price excludes dealer delivery charges.