Merry Christmas to all our readers and best wishes for the festive season.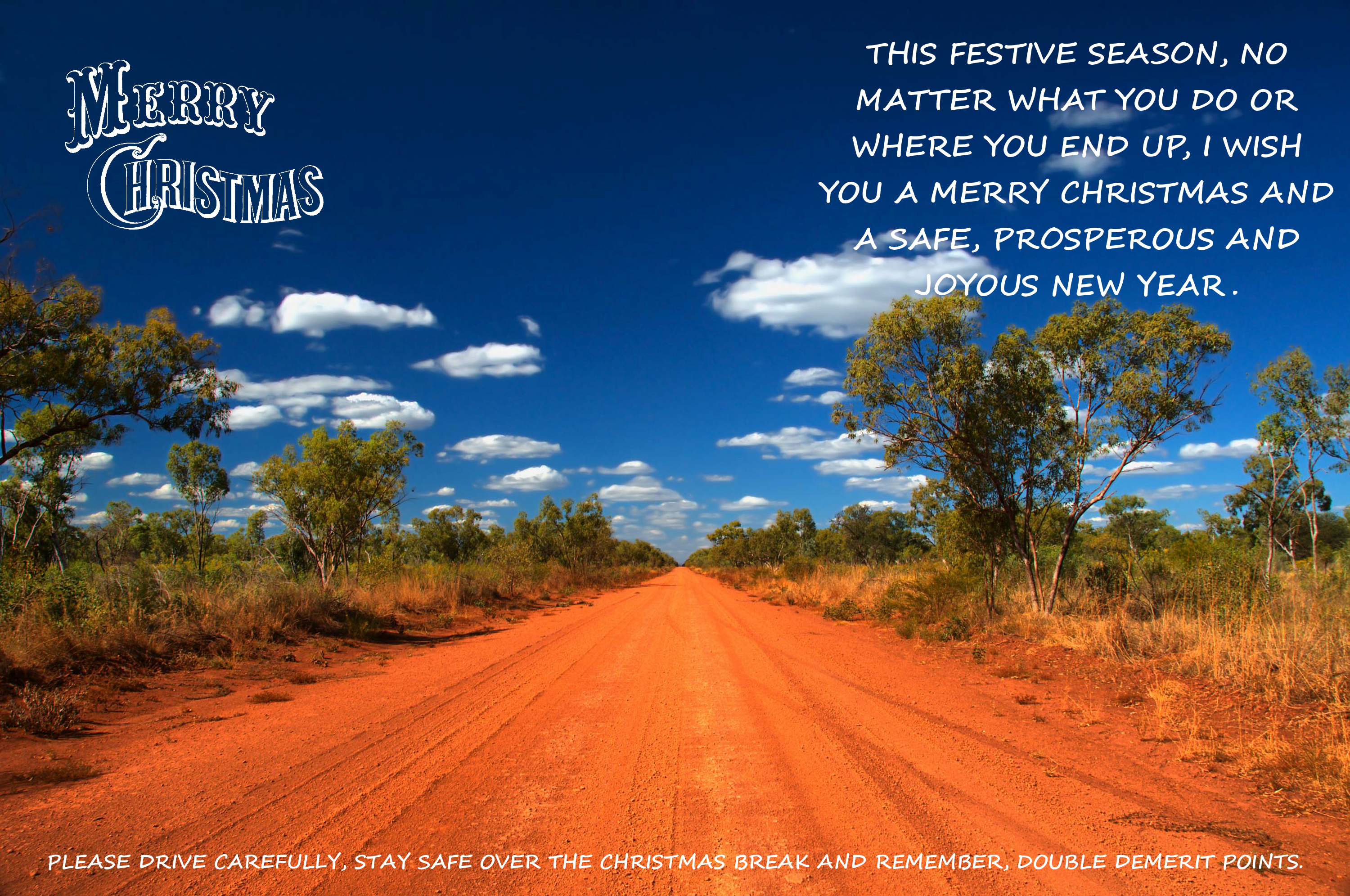 2021 has been a difficult year with many facing financial hardships, lockdowns, travel restrictions, personal and health issues and more.
It is at this time when we gather together with loved ones that we here at OzRoamer send all our readers our best wishes and thoughts for the festive season.
Hopefully 2022 will allow those amongst us that desire to travel in this great country and explore all that it has to offer, to travel again.
The image for the Christmas card is from a previous trip to the outback, a reminder of what is out there for the adventurous people that desire the Travel Leisure and Lifestyle that we here at OzRoamer love.
Its at this time of year that many people reflect on what has passed and what is ahead. Everyone has been affected in some way.
Our wish for everyone is that you have a relaxing and enjoyable Christmas Aussie style.
With that in mind please enjoy Summer Wonderland by Ronan Keating. Yes I know it was recorded for Air New Zealand, but it reflects the Christmas days many of us had growing up.
To all our readers and listeners, to those that are no longer with us, our thoughts go out to you all.
Please drive carefully, stay safe over the Christmas break and remember double demerit points 
Merry Christmas to everyone.