Polaris has shocked the ATV industry by dropping the price of the highly prized American-made Hawkeye 300 ATV to $4,995 until 31/12/12.
Polaris is on track to post its eighth consecutive annual sales record. "A big part of this growth has come from loyal Polaris customers but there are also many new customers attracted by the legendary Polaris ride" said Polaris Managing Director, Peter Alexander.
The Hawkeye 300 is the smoothest riding mid-size ATV, thanks to the Polaris Independent Rear Suspension (IRS) with 20 cm travel. All Polaris models have rock-solid design that minimises body roll and delivers that legendary smooth Polaris ride.
The Hawkeye 300 is only for sale in Australia and is engineered for our conditions, so not surprisingly; it's one of Polaris' best-selling ATVs. With a powerful 299cc engine and a 340 kg towing capacity, Hawkeye 300 is ready to work hard.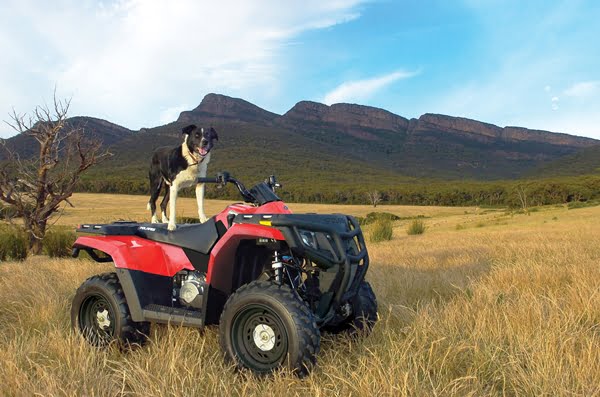 The Polaris' integrated racks and storage compartments let you carry gear on top while keeping your more precious cargo inside and out of harm's way. With 32 kg carrying capacity in the front, and 45 kg in the rear, you'll be able to store everything you need so you'll never have to worry about anything except the job at hand. Plus, the rear rack is Lock & Ride accessory capable, so you can convert between tasks in seconds.
Additional features on Hawkeye include digital instrumentation and Polaris Variable Transmission, which maximises fuel economy, minimises engine wear and smoothly delivers very impressive performance for a mid-size ATV.
Hardest Working Features
•340 kg hitch towing capacity
•45 kg rear rack capacity
•32 kg front rack capacity
•17 litre fuel capacity
•Independent Rear Suspension (IRS)
•Hydraulic Disc Brakes
•Lock & Ride Accessories compatible