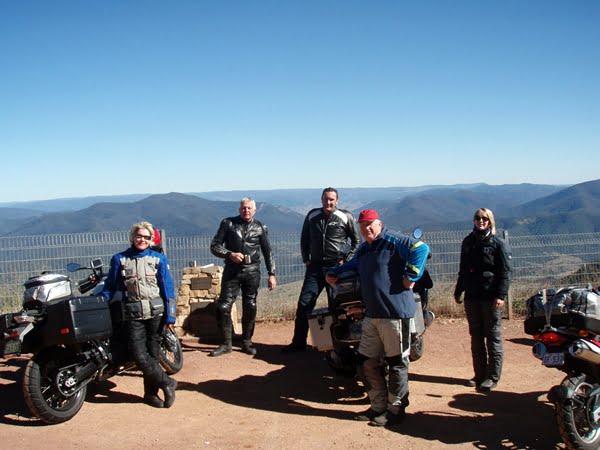 The 2013 BMW TS Safari will set out from historic Warrnambool, situated at the western end of the Great Ocean Road, on Sunday February 17 and will conclude with the traditional end of Safari celebration in the Yarra Valley on Friday February 22 (TS stands for Touren Sport, or on road Safari, as opposed to the GS, off road Safari events).
From Warrnambool, the BMW TS Safari will explore the magnificent roads and countryside of this picturesque area of Victoria. The famous Great Ocean Road and the sinuous back roads that meander through rolling farmland and towering forests will feature on the western half of the Safari. With two nights in Lorne, riders will be able to choose a day trip route, or perhaps enjoy a refreshing ocean dip then partake in the hospitality in one of the many establishments in Lorne.
After crossing Port Phillip Bay by ferry, the Safari will head into the ever-changing and varied scenery of Gippsland before arriving in the Yarra Valley, situated at the end of the iconic Black and Reefton Spur Roads.
The end of the BMW TS Safari coincides with the opening round of the 2013 World Superbike Championship at Phillip Island. All Safari entrants will receive a priority booking opportunity for the BMW Motorrad Pit Roof Hospitality facility, which would be the perfect way to end a fabulous week.
The Safari route is marked with arrows, participants receive daily route sheets and those with GPS units are provided GPS files, so there is little chance of getting lost. There is also full technical and tyre support along the way in case of mechanical or other problems.
General Manager BMW Motorrad, Australia and New Zealand, Tony Sesto is looking forward to the Safari.
"The TS Safari is a great event and gives the opportunity for all BMW riders to enjoy magnificent riding country in the company of like minded riders. Last year the limited places filled quickly, so I would advise riders to avoid disappointment by registering as soon as possible", said Sesto.
Registrations are now open.
The BMW Safari is one of the world's longest running and most successful BMW Motorrad events. First held in 1994, the Safari has continued to grow in popularity amongst BMW riders. In 2005, the Safari was split into separate GS (dual purpose) and TS (on road / Touren Sport) events, allowing the BMW Safari to offer ideal roads to be explored and enjoyed.
For registration details and the latest BMW TS Safari news go to www.bmwsafari.com