OzRoamer is all about Travel Leisure Lifestyle for our readers.  Whether you travel by AWD SUV or 4WD, tow anything or stay in motels and resorts we will write about it. Also, we have a web based directory focused on the full range of recreational vehicles, travel, and touring products and services. It also has articles in an easy-to-read style on the topics that our subscribers want to read about.
Whatever you are looking for in the RV industry you will find it here. Places to go and stay, things to do, Caravans, Camper Trailers, Campervans, Motorhomes, 5th Wheelers, Rooftop tents and Slide on Campers, 4×4 and AWD vehicles, Parts and repairs businesses, Accessories, Places to go and stay, etc all found on OzRoamer.com.au
Our Sister Website: www.anyauto.com.au
Our Team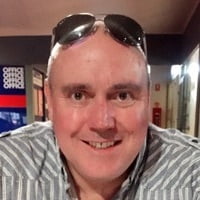 Rob Fraser – General dogsbody & Director
Rob is the founder of the business. He constantly mutters something about way too many red wines one evening being to blame.
He first learned to drive on the farm in a left hand drive WW11 Jeep when he was 11, many years ago. He has maintained a strong interest in the industry ever since and was hooked on 4WDriving way back then.
Having previously lived at the top of corporate life he retired in 2000 and hasn't put a suit and tie on since. Cars are his passion so why not have a business doing what you love he figures.
He has towed either a caravan or camper trailer to most parts of Australia, has run guided tours for camper trailers' and instructed drivers in off road towing. Often known for taking the 4WD in the driveway over the sports car, he has travelled pretty much everywhere in Australia and when he is bored goes for a drive.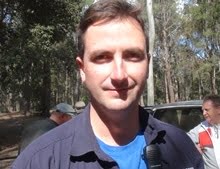 Anthony Hood – Freelance Contributor
Anthony is an avid motoring and photography enthusiast. His interests lie in performance cars, street rods, drag racing, 4WDriving and camping, burn out competitions, circuit racing and hill climbs. He is our resident hoon with heaps of experience.
Married with two and a half children and a qualified diesel mechanic and fitter, he has worked in the industry since leaving school over 16 years ago. His sheds are full of race cars and engines in various stages of working order. Anthony doesn't get caught up in the marketing hype of the automotive industry and is fairly blunt. He brings a very laid back approach to reviewing vehicles.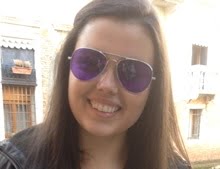 Brianna Fraser – Catering
Brianna is qualified in the Hospitality, Beauty and Child Care industries but still finds time to be our resident gourmet chef. She provides the most magnificent meals when the mood takes her.
Her camp oven damper made at Ute weekends and camping trips has to be tasted to be believed.
In addition to that, she has a particular affinity with off road driving and has been driving since she was 9 years on the same farm as Rob learned to drive on. Unusually for one so young she is exceptionally competent with off road driving, keeping up with drivers that many more years experience. Brianna is currently compiling her own bush cook book along with her other business interests.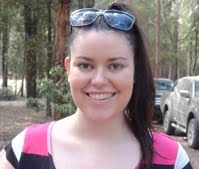 Chloe Fraser – Former editor
Chloe has followed her passion for brand management within the industry however still keeps her hand in on the occasional weekend away camping. She still provides editorial support. She has completed a Bachelors degree in Business Studies and works for one of the automotive manufacturers. Chloe has a strong background in English in which she developed a passion for writing.
Chloe has grown up with the influence of cars, first learning to drive on the farm at 11 and her interest has heightened since she gained her license. Driving a new car to school every week made her the envy of all her male friends, especially when the car was something special. Chloe has participated in a number of driving courses and brings a unique perspective that is lacking elsewhere.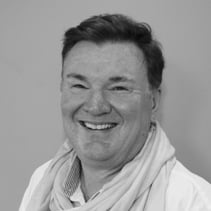 Alan Zurvas – Freelance Contributor
Alan's interest in cars began in his early teens and has been a member of several car clubs having owned a number of classic cars himself.
He has a background in the corporate sector and has reviewed everything from restaurants to theatre and accommodation before settling on motoring.
Alan is more aligned with AWD SUV's and where they can take you as his idea of roughing it is 4 star accommodation. Nevertheless he is a welcome contributor to OzRoamer.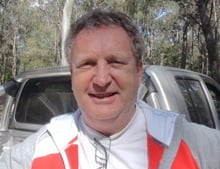 David Brown – Freelance Contributor
David's boyhood passion for motor cars did not immediately lead to a professional role in the motor industry but rather first he worked in the fields of why we travel and how we move about. A qualified Civil Engineer he specialized in traffic engineering and transport planning.
What followed were various positions including being seconded to a government think-tank for the planning of transport firstly in Sydney and then for the whole of NSW. After working with the NRMA and as a consultant he has moved to being an independent writer and commentator on the broader areas of transport and the more specific areas of the cars we drive.
His half hour motoring program "Overdrive" has been described as an "informed, humorous and irreverent look at motoring and transport from Australia and overseas". It is heard on 22 stations across Australia. He does weekly interviews with several ABC radio stations and is also heard on commercial radio in Sydney. David has written for metropolitan and regional newspapers and has presented regular segments on metropolitan and regional television stations. He has been an important part of the COTY awards for OzRoamer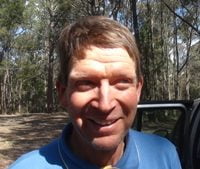 Harold Wythes – Provides testing facilities
Anthony, or he is also known as 'Harold', owns the farm where Rob first learned to drive, a 1300 acre hilly paradise of mixed grazing and cropping out beyond Cargo in NSW Central West. He has been a friend of Rob's for over 55 years.
What 4WD enthusiasts search for, those 'challenging' tracks and drives, Harold drives every day on his farm and does it in a beat up 30 year old Land Rover. This slice of peaceful paradise is often the test ground for AWD & 4WD's throughout the years and Harold's input is very pertinent and valuable.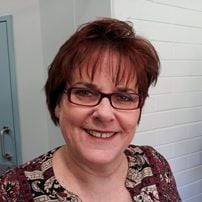 Vicki Fraser – Accounts Admin and Contributor
Vicki is Rob's sister. She has travelled extensively throughout Australia and Overseas. She has been on 6 or 7 extended touring holidays around various parts of Australia, either towing a caravan or camping, sometimes for several months at a time.
Whilst Vicki runs her own very successful business in education she is an avid travel enthusiast and writes for us when she can. Oh yes she, also does all the accounts and admin, because Rob is way too slack to do it.
Other Contributors 
Pete Wilson Freelance Contributor
Pete has been a business associate of Rob's for over 25 years. He has been in the automotive industry for what seems like forever and loathes publicity, hence his extremely low profile.
Often involved in both Steve's and Rob's misadventures, Pete is never one to mince words and has offended more than one PR person in his time. Sometimes they don't like the truth.
He hates car launches, photos and marketing hype. Nevertheless he is a wealth of knowledge when we can get him to write for us.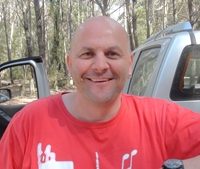 Sean Rockford – Freelance Contributor
Sean is an avid car enthusiast and has been a car fanatic since his early childhood. He has owned over 70 different style of cars in his short 45 + years on earth.
Not only is he is an enthusiastic four-wheel driver but every chance he gets he researches anything he can in regards to the latest in motor vehicles and Off-roading.
He has been in the motoring industry for over 20 years in the aftermarket field His passion for new technology in cars is his main interest.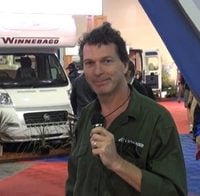 Steve Tierney – Freelance Contributor
Steve has known Rob for over 30 years and is a keen 4WDriving enthusiast. He and his family have travelled around Australia in a camper trailer and regularly takes extended camping holidays.
Having recently relocated to the Sunshine Coast and having other business interests he freelances for the Auto Alliance Group when he has the time.
Like almost else here he was first introduced to driving in his early teens on a farm and has family ties to automotive dealerships. Married with two girls, Steve is actively involved with his local life saving association. The major problem with Steve is getting a serious conversation out of him. His nickname is 'HAVE A CHAT'.