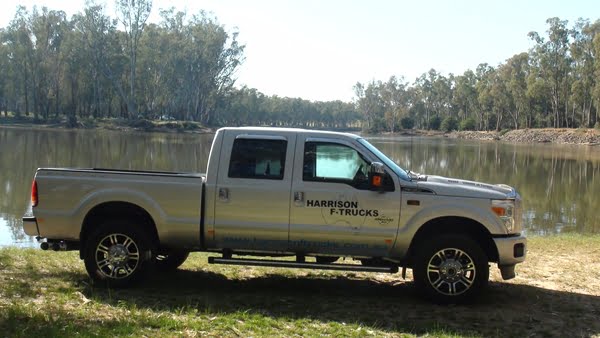 Welcome to the OzRoamer 2014 Awards Special Edition Magazine. Over 45 vehicles in 11 categories exhaustively tested with both objective and subjective parameters, throughout the year by our experienced panel of writers. Given the success of last years special edition we have repeated the magazine again this year. This is the most comprehensive award process for 4WD & AWD SUV's in the country.
Most e-magazines are simply the normal magazine placed online however the format used here at OzRoamer e-magazine is specifically designed for tablets, e-readers and smart phones. Research shows that the majority of e-magazines are read on one or more of those pieces of hardware and so the older style magazines just don't work as well. The beauty of this style is that you don't have to scroll up and down the page to read in columns like a printed magazine. The articles just flow across the page in line with your normal reading patterns .
To be honest 2014 was a little slow for new models and upgrades however 2015 promises to be a ripper with a host of new models imported that will provide some stiff competition. An exception to the slow year was the release of the Jeep Cherokee, it has proved to be an outstanding addition to the Jeep lineup.
We announce our winners for the 2014 Awards in 11 categories. Our belief is that buyers have a particular category they are looking for a vehicle in. What they want is to compare vehicles within that category and see which is the best. It's all very well to declare a '4WD COTY' that comes from all market segments however what relevance is that to car buyers. Is a buyer really going to directly compare an Isuzu D Max to a Toyota Landcruiser Sahara? I don't think so! That is how we have designed our awards for a number of years now. As usual we are focused on you our readers and what makes buying decisions easier for you.
In December there seems to be a buzz around the Car Of The Year Awards (COTY). Like Christmas carols in shopping malls, the announcement of annual awards from the motoring magazines and websites also gets earlier each year. In an effort to beat each other we may end up with the situation where the Cars of the Year will be announced in June. I suppose that mixes well with Christmas in July.
However it has always struck us here at OzRoamer as just a little strange that COTY winners should be announced before the year is actually finished. So as we always seem to do things just a little differently here at OzRoamer to give our readers maximum information and benefit, our awards for 2014 are announced in this issue. This way we can actually assess all relevant vehicles for our awards. We also have reviews on each of the 11 category winners.