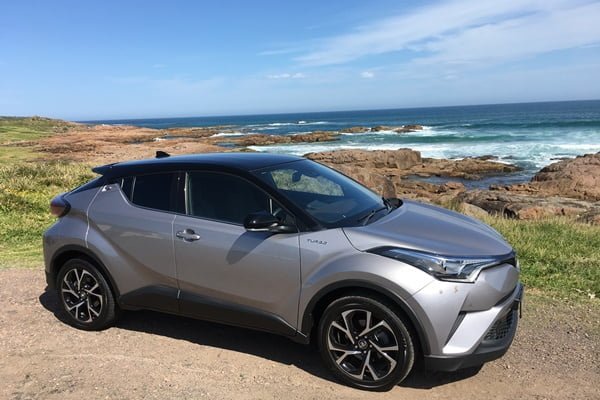 Toyota C-HR Koba. It's unusual when there is a gap in the market that Toyota doesn't cover. Yet the small AWD SUV segment was such a gap.
Fear no more Toyota launched in early 2017 the visually stunning C-HR.
I never will understand what the theory behind naming some cars is, however the unusually named and looking Toyota C-HR has jumped headlong into the small SUV segment that is rapidly growing.
It apparently stands for Coupe High Rider!
In this segment the preference of 2WD is similar to AWD as most of these are trendy urban run-arounds that often don't negotiate anything harder than running over the edge of the roundabout.
We are however testing the Toyota C-HR Koba AWD SUV for this review.
The C-HR is designed for the tough streets of Surry Hills with weekend excursions to the Hunter Valley (You can tell I am Sydney based). The looks are equally as important if not more important as the functionality.
To say the C-HR is a different design is an understatement. When it was released it was without doubt the most 'out there' design in the segment. That is now challenged by the Hyundai Koba.
It takes on different personalities from different angles with a powerful lower body, raised ground clearance and muscular wheel arches housing 18 inch alloy wheels that project a certain strength. It also has a coupe like personality, enhanced by the sleek hidden rear door handles.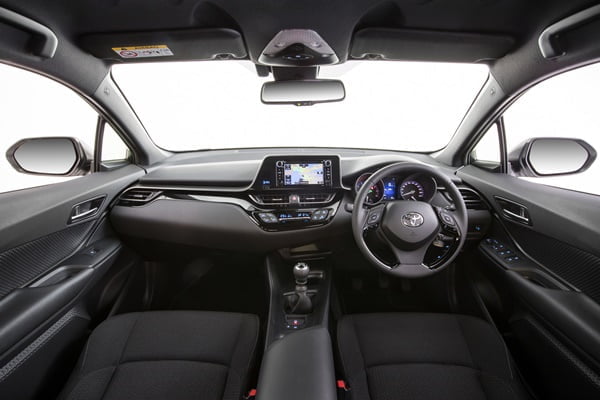 While C-HR looks compact from the outside, it is marginally longer and wider than a Corolla hatch, employing the higher ride height of an SUV and a longer wheelbase. It is 4,360mm long, 1,795mm wide, 1,565mm high and has a 2,640mm wheelbase.
Toyota C-HR Koba is fitted with LED daytime running lamps, fog lamps, and bi-LED headlamps with Toyota's first use of sequential turn indicators – 12 LEDs that illuminate in sequence over just 0.2 seconds.
TO READ THIS REVIEW AND 298 PAGES COVERING 66 OTHER COTY REVIEWS