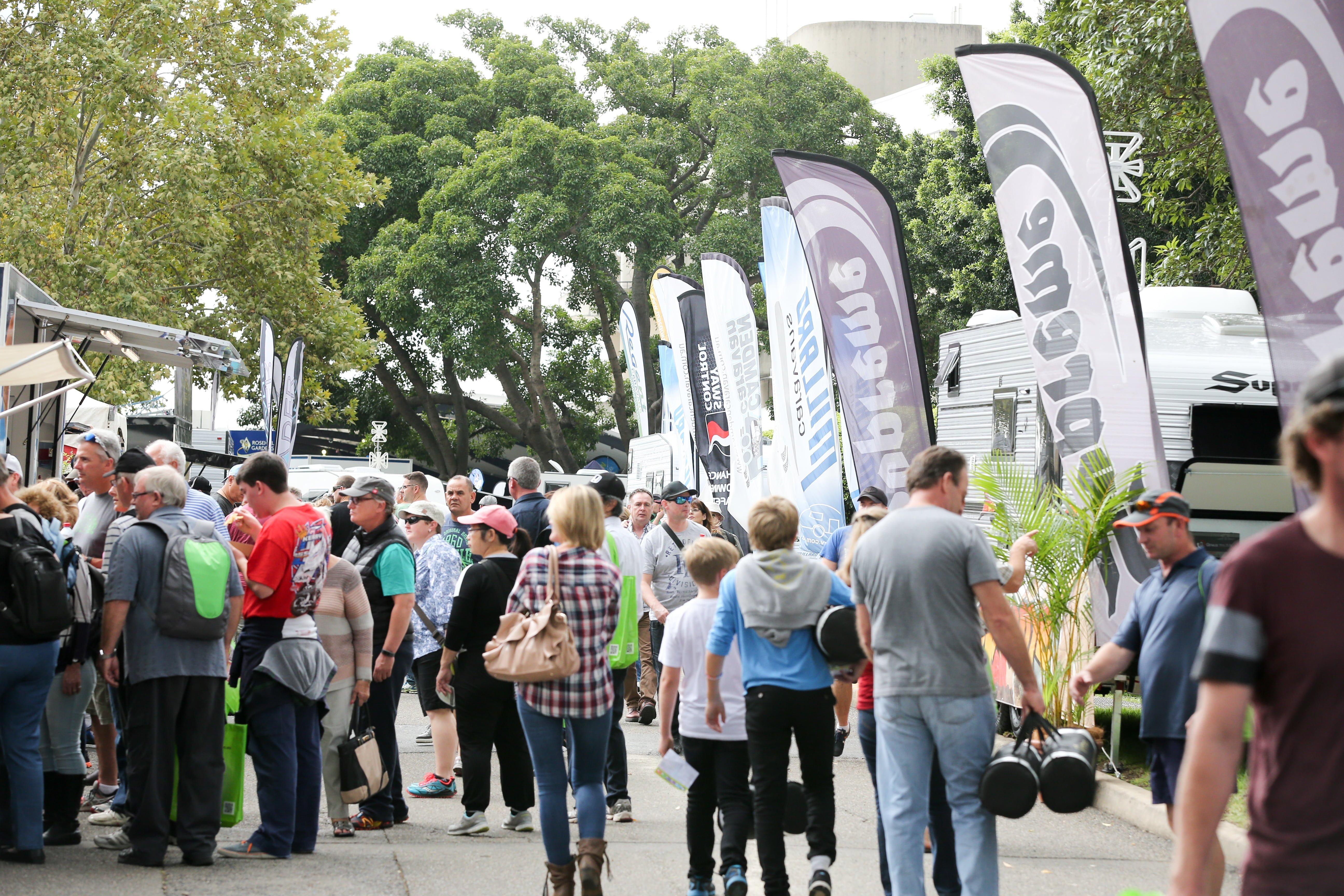 The CCIA Supershow of all things Caravan and Camping is on again at Rosehill Racecourse from April 30 through to May 5.
This is the biggest event of the camping show calendar in NSW and has over 300 exhibitors.
Last year was the 50th anniversary, so its been around for a while and has the formula pretty well sorted.
If possible to beat the crowds try to go mid week, however even when packed the layout allows everyone to see what they want with little fuss, although the main pavilions can get a little crowded. Mid week also allows you to chat to the exhibitors in a more relaxed way, and having exhibited before for a number of years, I can tell you that we are happy to have someone to chat to on the quiet days.
There are usually good show specials to be found and each year there seems to be one item that you see everyone carrying as a cash and carry purchase. I wonder what the popular item will be this year.
Exhibitors range from the largest manufacturers through to small businesses.
Product categories include:-
Caravans
Camper Trailers
Slide on campers
Motorhomes and campers
Accessories
Towing aids
Electrical products
Places to go and stay
Tourism
Cooking gear
and much more.
There are a number of talks, activities and shows as well including
Towing advice
Cooking demonstrations
Daily seminars
Kids zone to keep the little ones amused
There is even a passport prize where if you get your passport stamped at all locations (to make sure you go everywhere) it gives you the opportunity to win over $25,000 in prizes. Simply pick up your passport as you enter the show and then visit all the stamp points to go in the draw for a chance to win.
Dates
Tuesday 30 April – Sunday 5 May 2019
Opening Times
9:30am – 5pm: Tuesday- Saturday
9:30am – 4pm: Sunday
Where
Rosehill Gardens Racecourse,
James Ruse Dr, Rosehill NSW 2142