Want to spend a weekend with like-minded adventurers? Then check out the 9th Australian 4WD Gathering on the October long weekend September 28th to October 1st and at the same time do a good deed for the Royal Flying Doctor service.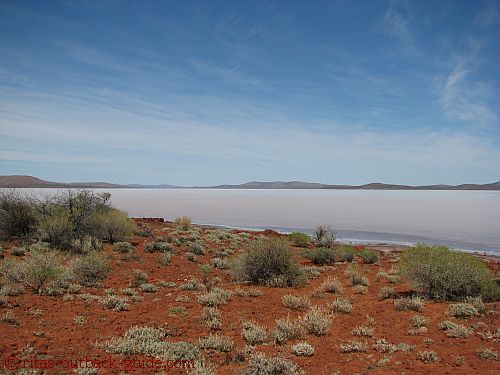 Set in the stunning scenery of the Gawler rangers, at Mt Ive station, this year's event is shaping up to be fantastic. It's a chance to participate in some great 4 wheel driving.
Open to everyone, whether you are a club, with friends or prefer to travel by yourself you will be welcome. Some of the attractions include Ridge Top Scenic Tracks, Organ Pipe Rock formations, Lake Gairdner, White Salt Lake (Home to the Land Speed Race Titles), Dirty Greens Golf Course and lots more.
There will be 4WD tours, demonstrations, guest speakers, workshops, a bush dance, happy hour (I'm in), some meals included and so much more.
It's also a great opportunity to spend the weekend on a working sheep station. Mt. Ive Station was established 1867, and has been under new ownership since 2002. It is approximately 900 sq km set in some of the most stunning scenery in the state. The Newton family welcome travelers. Some of my most memorable travels have included stays on stations.
This event is a major sponsor of the Royal flying Doctor Service which as we all know is a critical service to the remote outback helping thousands of people who are injured, ill or require medical assistance. In the past, this weekend has donated $thousands to the RFDS.
So come along, have fun, get some great experiences, forge new friendships and do your bit for a good cause. Sounds as if this weekend has all the ingredients for a memorable event. For more information check out www.4wdgathering.org.au