Australia produces around 4% of the whole world's wine each and every year. Being such a vast country, it has a varied climate as well as a fascinating range of geographical conditions, which allows more than 100 different varieties of grape to grow here.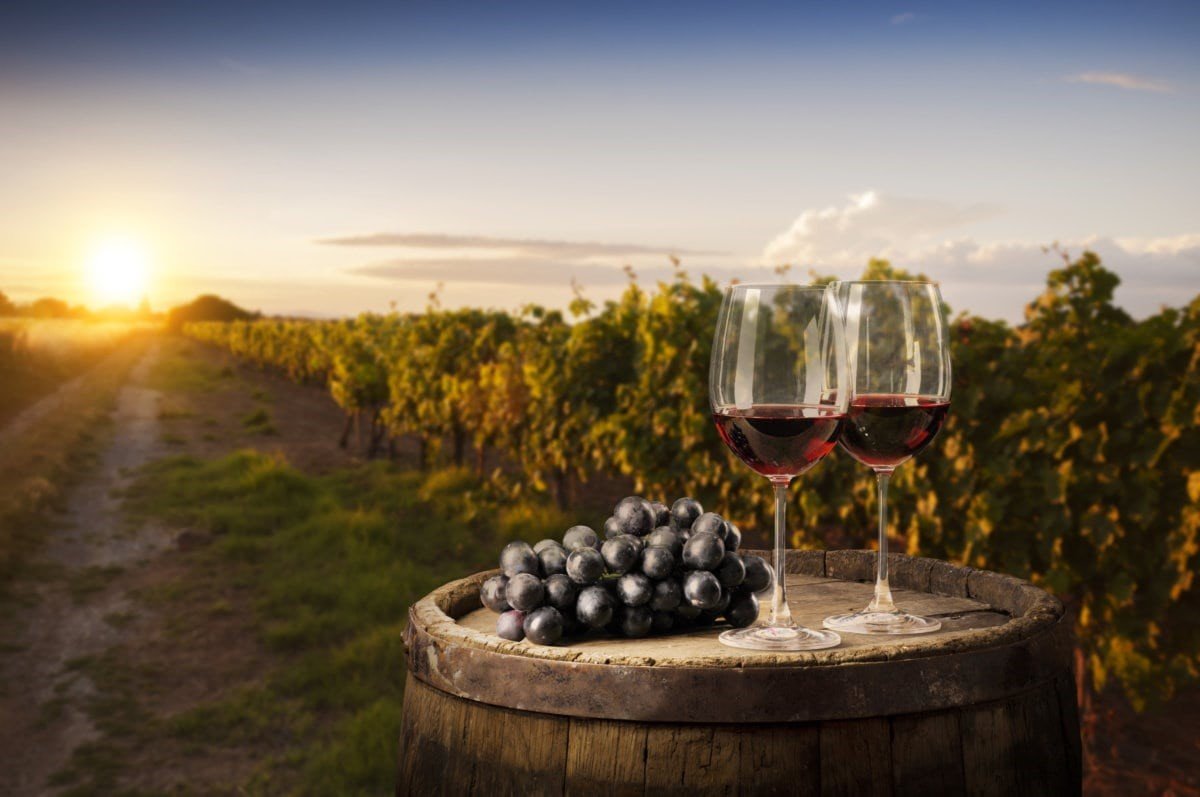 Of these varieties there are some that Australia is particularly famous for. In fact, around 39% of grapes grown in Australia are Shiraz (Syrah), 24% Cabernet Sauvignon, and 21% Chardonnay.
With more than 60 different wine regions to explore, we've got some ground to cover, so let's look at some of the best vineyards and tastings in Australia's greatest wine regions.
Southern Australia
Whilst wine is produced in all six of Australia's states, around half of it is grown in Southern Australia, in particular the – South East. The cooler climate in this part of the country allows grapes to grow fat and juicy, helping to create the full-bodied wines that Australia is most famous for.
The d'Arenberg Cube in McLaren Vale
Situated just a short drive from Adelaide, D'Arenberg Cube makes the perfect place to set off while exploring wine regions in Australia. This building is set in the stunningly beautiful McLaren Vale which is home to many of Australia's most famous vineyards, so it's an ideal spot to enjoy a full day of wine tasting.
The D'Arenberg Cube is a particularly special experience because it is one of the most architecturally unusual wine tasting venues in the whole country. The D'Arenberg Cube is a breathtaking modernist structure, a pure glass building, based on a Rubik's Cube that's halfway through being solved. It was designed to reflect the complexities of wine tasting and features five distinct levels to excite and educate the palate.
There's a wine tasting room, with tastings included in the $15 entrance fee. As well as this, you can enjoy a virtual fermenter, a wine-based sensory room, a 360-degree video experience and even a class on blending your own grape varieties. This is quite different from the dark and dusty cellar experience that many are used to, but this modern-day take on wine tasting is certainly not to be missed.
Victoria
Montalto in Mornington Peninsula
It doesn't get a lot more southern than Mornington Peninsula, jutting out to the south of Melbourne. This picturesque region is a favourite for surfing and hiking holidays but is also home to some of the oldest vineyards in the whole country. In fact, some of these vines have been continuously producing grapes since the 1830s.
With more than 200 vineyards in this region to choose from, narrowing it down to just one was exceptionally difficult, but Montalto manages to set itself apart from the competition. This spectacular winery offers a private picnic experience where you can choose a spot amongst the expansive grounds and be treated to a multi-course picnic of some of the finest local produce, expertly paired with some of the estate's best wines.
If you enjoy full bodied Pinot Noir's, or delicate and fruity Chardonnay then you'll be in heaven here. Montalto have won countless awards for their single vineyard, single grape wines and if you find one that you particularly like, their cellar is always well stocked.
Western Australia
Western Australia accounts for just 2% of national wine production. However, it produces around 20% of Australia's fine wine, of which a sizable percentage is destined for the export market. If you're visiting Australia to sample the crème de la crème of the country's wines, head straight to the Margaret River region. These aren't the kinds of wine that you'll find on just any old restaurant menu, so it's best to go directly to the source.
Cullen Vineyard in Margaret River
There are 90 cellars to visit in the Margaret River area and in all of them you'll find award winning wine. However, one vineyard that is championing biodiversity and sustainability in a radical way is the Cullen Vineyard. This vineyard was planted in 1966 and has always respected the ancient lands that the grapes are grown on. They work tirelessly in creating biologically active soil and as such, they achieved a Grade A biodynamic certification from the Biological Farmers Association of Australia.
The grapes here are harvested according to moon cycles and are pressed with absolutely no additions to achieve natural wines that are amongst the finest in the country, if not the world. They hold the title of Australia's most awarded winery and offer wine tasting tours to celebrate some of their best bottles. Arrive hungry for locally grown food straight from the Cullen homestead and prepare to explore some of the best Australian wine out there.
Eastern Australia
A relative newcomer to the Australian winemaking scene, Eastern Australia has some unique wine tasting experiences that should be on your list. We're going to visit Canberra, Australia's capital to sample some of the exciting ways that winemaking outsiders are experimenting to create the bold new flavours of tomorrow.
Clonakilla in Canberra
This vineyard is bringing new varieties to the table, mixing the famous Shiraz grape, with the sweet Viognier to produce something unique. They planted their Shiraz vines in 1971 and after success with this Australian favourite, decided to do something a little different. Their Viognier vines were planted in 1978 and the blend of the two was an instant hit.
They have never shied away from experimentation at this cellar door and a tasting session will give you a fascinating insight into some of the most adventurous (and delicious) winemaking in the country.