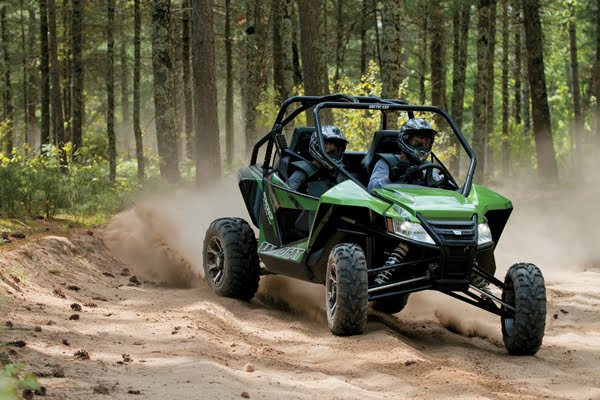 Established motorcycle and scooter distributor, PS Importers, have announced their success in securing the Australian distribution rights for USA based ATV and Side-by-Side manufacturer 'Arctic Cat'. Arctic Cat Australia is now in operation with product arriving as soon as March 2013.
The quality American ATV and Side-by-Side brand commands almost 8% of the huge US market. Arctic Cat Australia have high expectations that the brand will complement this success within Australia welcoming over 20 models soon to be available.
Arctic Cat Inc., based in Thief River Falls, Minnesota, designs, engineers, manufactures and markets all-terrain vehicles (ATVs), Side by Sides and snowmobiles under the Arctic Cat brand name, as well as related parts, garments and accessories. The Company markets its products through a network of independent dealers worldwide. The Arctic Cat brand name is among the most widely recognized and respected names in the snowmobile, ATV and Side by Side industry.
PS Importers have been appointed to relaunch Arctic Cat into the Australian marketing having successfully relaunched the English motorcycling brand Triumph in 1991, iconic Vespa and Piaggio scooter brands in 2003 and the Korean motorcycle brand Hyosung in 2006. Brand Manager Simon Gloyne had this to say about Arctic Cat, "The Arctic Cat Australia team look forward to a challenging couple of years ahead but we have the experience, structure and resources to make it happen. Our first priority is establishing a strong and dependable dealer network servicing both metropolitan and rural regions.
Due to the Australian climate and strong farming industry, Arctic Cat Australia has selected a range that focuses on the tough demands of Australian Primary Producers with a significant range of ATV and Side-by-side "Prowler" models. We'll also venture into the recreational market with the class leading Wild Cat 1000cc Sports Side by Side."
He also added, "Whilst new to Australia, Arctic Cat has a strong heritage of over 50 years in the United States. Arctic Cat founder, Edgar Hetteen, headed up the first team of engineers who built the very first snow mobile concept back in 1954. Through years of engineering and business development into new projects and markets Arctic Cat now offers a huge range of ATV and Side-by-Side models with some key and class leading features suitable to Australia's strong farming industry."
To see the range of Arctic Cat's bound for Australia visit www.arcticcataustralia.com.au