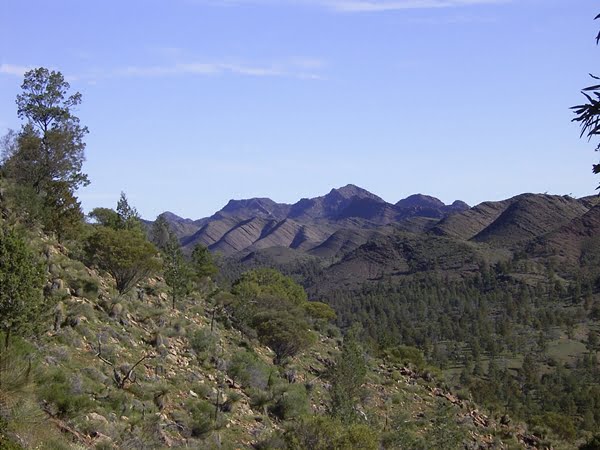 The Flinders Ranges is beautiful at any time of the year. The best way to see much of it is walking. But for many of us, walking out on our own or with our own party is really not a good idea, even for the 'experienced'. So why not think about joining the Australian Rogaining Championships. Now some of you (me included initially) are thinking the what?
I've come across this great way to see the flinders on foot and have the safety of seeing it with an organised group, and throw in a little healthy competition as well.
The 2012 Australian Rogaining Championships (5th and 6th May 2012) will be held in the Parachilna Gorge area of the world's renowned Flinders Ranges. A Scenic and comfortable 6.5 hours drive from Adelaide Rogaining is the sport of long distance cross country navigation, in which teams of 2 to 5 people visit as many check points ('controls') as they can in the given time period using a map and compass during the day, and sometimes, the night. The activity is suitable for all ages and levels of fitness. Food & drink is provided during and after each event at a 'hash house', which gives the opportunity for rest, sleep and conversation.
The event area covers most of the landscape features typical of the Flinders; through impressive gorges, one of which has the beautiful Blinman pools some deep enough to swim in; lofty hills; to the quiet, pleasant native pine valleys and rambling mallee scrub forest .
The valley and hill terrain provides for a pleasant bush walk without having to 'bush bash'.
Take this opportunity to arrange a few extra days to explore this magnificent area.
You can't afford to miss this once in a lifetime opportunity. Check out the website for further information.
http://rogaine.asn.au/arc2012″