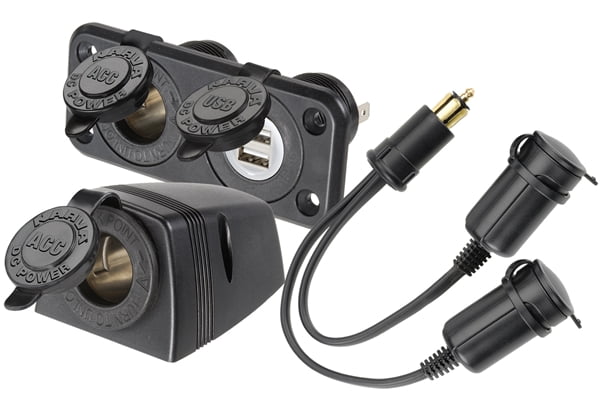 The days of fidgety, poor performing power accessories are over, following the release of Narva's new Heavy Duty Recreational Vehicle (HDRV) range, available in a broad selection of socket options and amperage ratings.
The HDRV range was developed to meet the increasing array of electronic devices now being used by many Australians in their caravanning, four wheel driving and marine pursuits. Narva recognised the need for a range of DC power accessories to better charge, conduct and adapt power for these devices.
Accessories in the new HDRV range are constructed to handle constant, daily operation; many carry a 20 amp load, feature thicker cabling and are generally more robust than traditional retail accessories, making them ideal to power a myriad of accessories from tablets to fridges.
Offering a broad range of adapters and extension leads to connect traditional accessory plugs to this broad range of equipment, the HDRV range is available with variants suitable for Engel type, Merit and USB accessories.
These can be connected to the traditional OEM style power socket, or alternatively, a selection of surface-mounted single and twin assemblies are also available for interior or exterior use.
Through the use of high quality components and materials, the HDRV range provides a professional, high-quality finish, while delivering excellent power efficiency and minimising the chance of sockets coming loose while travelling over corrugations, or when unintentionally bumped.
Complementing the range are extension leads of up to five metres in length, providing connection options for fridges and auxiliary power some distance away from the vehicle.
The new Narva HDRV power accessories range is available from leading automotive, caravan and recreational vehicle outlets.