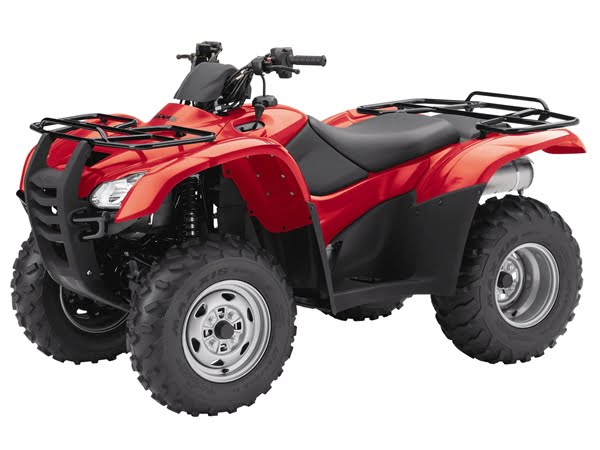 Rated Australia's best performing mid-sized ATV, the Honda TRX420FPA is now available for just $12,990.
Honda is helping Australian farmers stretch their dollars further by rolling back the price on the hard working, class leading TRX420FPA quadbike.
Rated Australia's best performing mid-sized ATV, the Honda TRX420FPA comprehensively out-scored its competition in several crucial areas during recent comparison testing by the Kondinin Group.
The country's leading provider of independent agricultural information, the Kondinin Group put nine different ATV models from seven manufacturers through a series of gruelling tests; the indomitable Honda TRX420FPA was in its element.
Earning unanimous praise from the Kondinin testing panel, the steering performance of the EPS-fitted Honda TRX420FPA was regarded as far and away the best tested.
An all-round performer, the TRX420FPA also scored top marks for its outstanding suspension, ergonomics and renowned Honda build quality.
Powered by Honda's gutsy liquid-cooled, fuel-injected, 420cc engine with dual clutch and five-speed automatic transmission, and also equipped with the latest electronic power steering (EPS) technology, this acclaimed quadbike gives riders the confidence to tackle any job.
The TRX420FPA's independent front and rear suspension produces superior ride quality and handling, while its front and rear disc brakes offer phenomenal braking performance.
Designed to provide outstanding rider comfort and control, the Honda TRX420FPA incorporates a thick padded seat, plus a thin, scalloped front seat section which allows the rider to shift their weight more easily when cornering.
Among several standout features noted by the Kondinin Group, the Honda's seating design, along with raised footpegs to increase grip and well-positioned controls, are major contributors to the TRX420FPA's class-topping ergonomics.
Delivering Honda's trademark quiet operation and low emissions means the new TRX420FPA is especially friendly for the farm.
With $1,000 slashed off its price tag, the TRX420FPA is even more farm friendly than ever.
The nation's top mid-sized ATV, the acclaimed Honda TRX420FPA is now available for just $12,990.