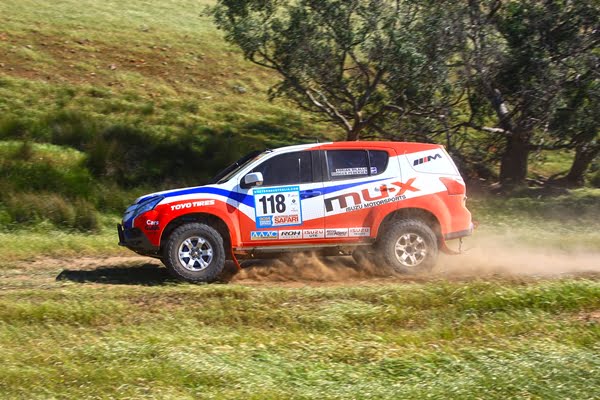 Isuzu UTE Australia's seven-seater SUV – the MU-X – is a confirmed starter for the world's most torturous motorsport event, the 2015 Dakar Rally in South America.
Prepared by Isuzu Motorsports, the MU-X will compete in the 'International T2' class for slightly modified production-based vehicles. Built from a showroom-spec 4×4 LS-M model, the 'tweaked' family wagon retains its standard three-litre turbo-diesel engine but is now programmed to produce close to 180kW of power and 600Nm of torque (up from 130kW / 380Nm).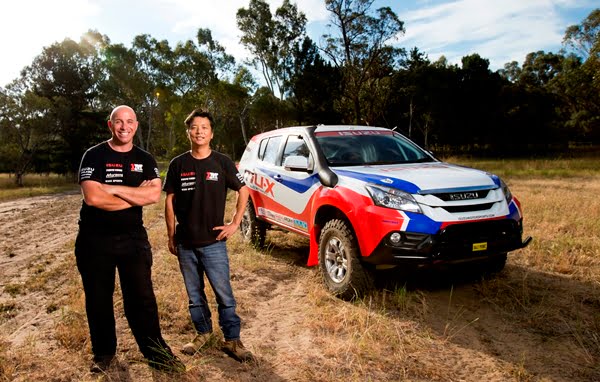 After successful testing earlier this year in the Finke Desert Race and Australasian Safari, the Isuzu will be subjected to its greatest torment yet – a punishing 8,500 kilometres, over 15 competitive stages, through three countries; Argentina, Chile and Bolivia. To illustrate the physical, mental and mechanical stress the event dishes out, last year 713 competitors from 51 nations pursued glory with half failing to finish.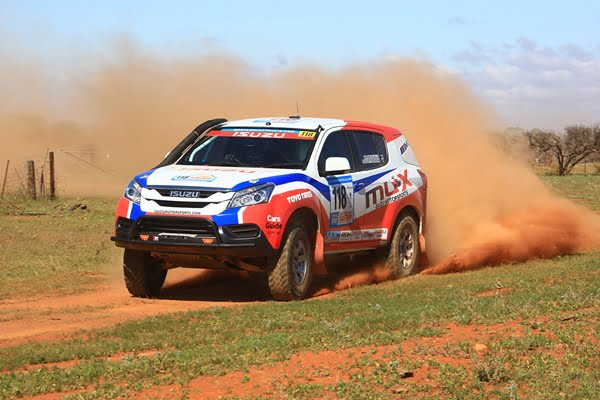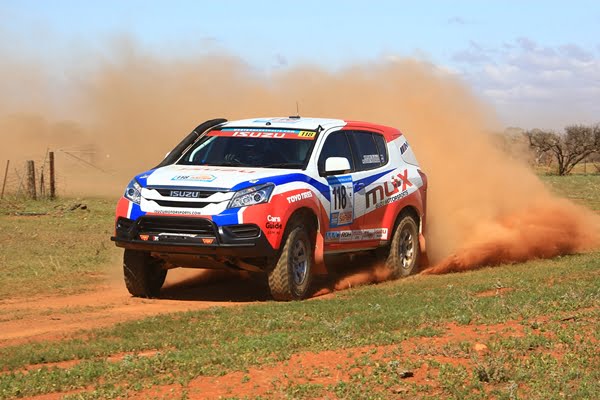 New Isuzu Motorsports recruit Adrian Di Lallo will pilot the MU-X, with Harry Suzuki who returns for his fifth Dakar, alongside in the navigator's seat. Di Lallo was drafted into the team for this year's Australasian Safari where he scored fifth outright and first in class for the factory-supported outfit. This will be Di Lallo's second Dakar campaign; having finished the 2013 endurance test in 38th place outright, behind the wheel of an Isuzu Motorsports prepared D-MAX.
"I'm very excited about driving the new MU-X … it feels really strong and stable – a credit to the boys who've prepared it," Di Lallo said.
"The car's got what it takes to finish, obviously it'll be really challenging, but we have the right equipment and a very good chance at placing well in the production class and we'll be doing our absolute best," he added.
The 2015 Dakar Rally begins on January 4 (concludes January 17) and will be the 35th running of the event and the seventh successive year that the event is held in South America.