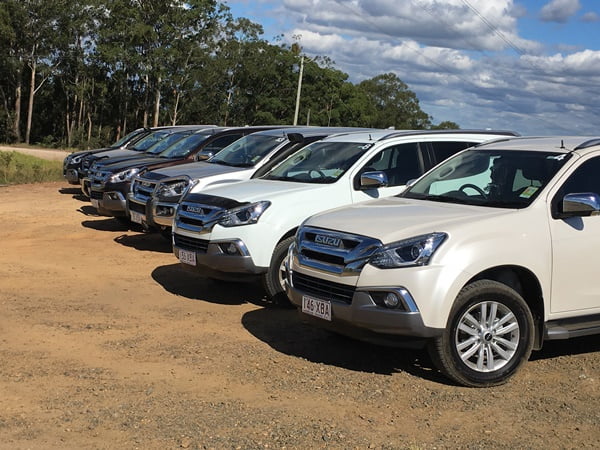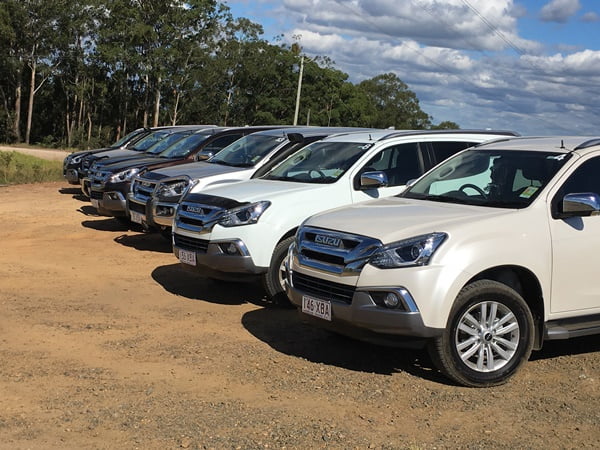 Isuzu has muscled up the very popular MUX for 2017. A multiple winner of the 7 Seat 4WD award here at OzRoamer the Isuzu MUX has slipped a little behind the competition in the last 12 months and while the sales have been successful, the vehicle needed some updating. This is a mid-life update that focusses on the Euro 5 complaint engine and comfort features.
The Isuzu MUX remains arguably the best riding and handling of the Ute based 7 Seat 4WD wagons on the market and close on the best value. Added to this basis are the 2017 improvements.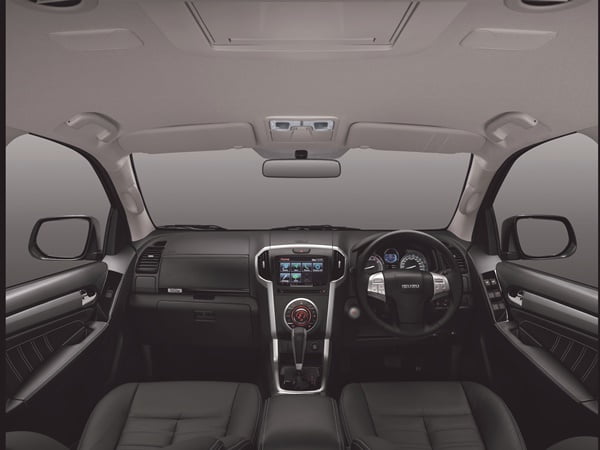 These include in brief
Euro 5 compliant engine with more torque, increased to 430Nm from the previous engine's output of 380Nm
Newly designed front end with BI LED headlights with LED DRL (daytime running lights)
New 18 inch alloy wheels
Refined interior style
8 inch Sat Nav screen for LSU and LST models
Significant reductions in NVH levels
New Aisin AWR6B45 6-Speed Automatic Transmission with "lock-up" torque converter
Improved audio capability with 8 speakers
Isuzu UTE Australia Service Plus Program which includes a 5 year warranty, 5 years Roadside Assistance and 5 year/50,000 kilometre Capped Price Servicing program
These improvements go a long way to making up the lost ground to some of the competitors. The Isuzu MUX also retains its excellent value for money proposition with marginal changes in prices.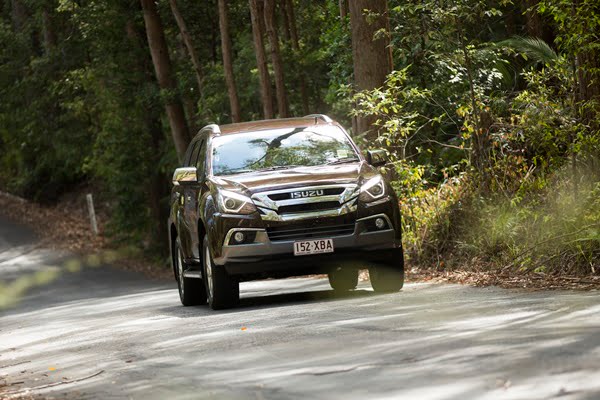 Model Price List
17MY Isuzu MU-X RRP Price List
Trans
RRP
inc.GST
List Price
ex.GST
4 x 2
7 seat SUV
LS-M
auto
$42,800
$38,909
4 x 2
7 seat SUV
LS-U
auto
$45,100
$41,000
4 x 2
7 seat SUV
LS-T
auto
$48,800
$44,364
4 x 4
7 seat SUV
LS-M
man
$48,000
$43,636
4 x 4
7 seat SUV
LS-M
auto
$50,100
$45,545
4 x 4
7 seat SUV
LS-U
man
$50,300
$45,727
4 x 4
7 seat SUV
LS-U
auto
$52,400
$47,636
4 x 4
7 seat SUV
LS-T
auto
$56,100
$51,000