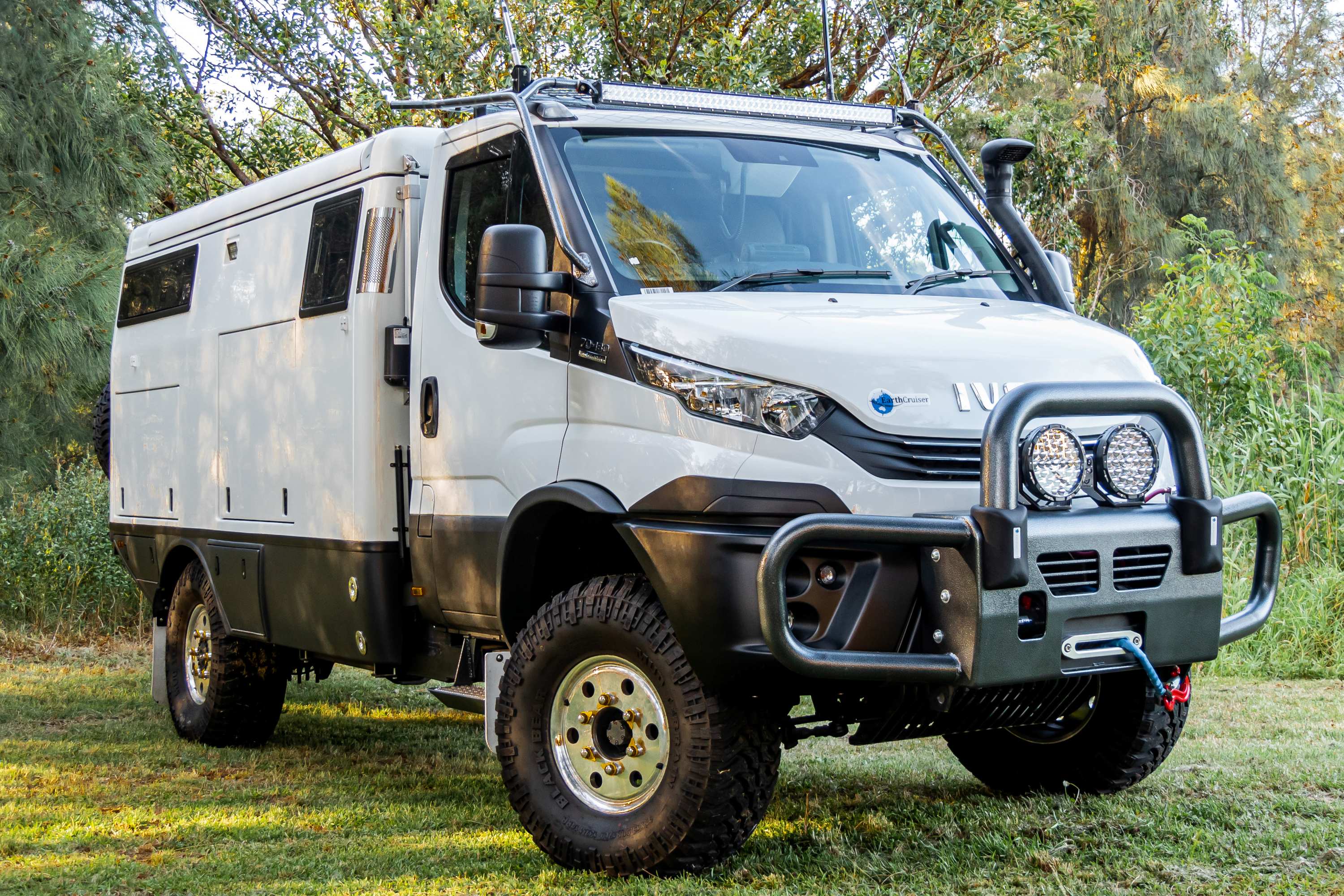 Earthcruiser Australia is opening its order books for 2021 for its new 7-tonne Iveco Daily 4×4-based Expedition Earthcruiser EXP, which is Euro 6 compliant and available for the first time with a fluid 8-speed transmission, or a traditional 6-speed manual.
This new model joins a range of Iveco Daily cab/chassis options available for customers to configure to their exact specifications for their dream adventure in Australia's outback, or indeed, worldwide.
Powered by Iveco's 3.0-litre turbo diesel four-cylinder engine developing 180 hp and 430 Nm of torque, the all-wheel drive chassis with low range transmission, delivers true go-anywhere adventuring. Euro 6 compliance ensures extremely low exhaust emissions, reducing the environmental impact of each journey.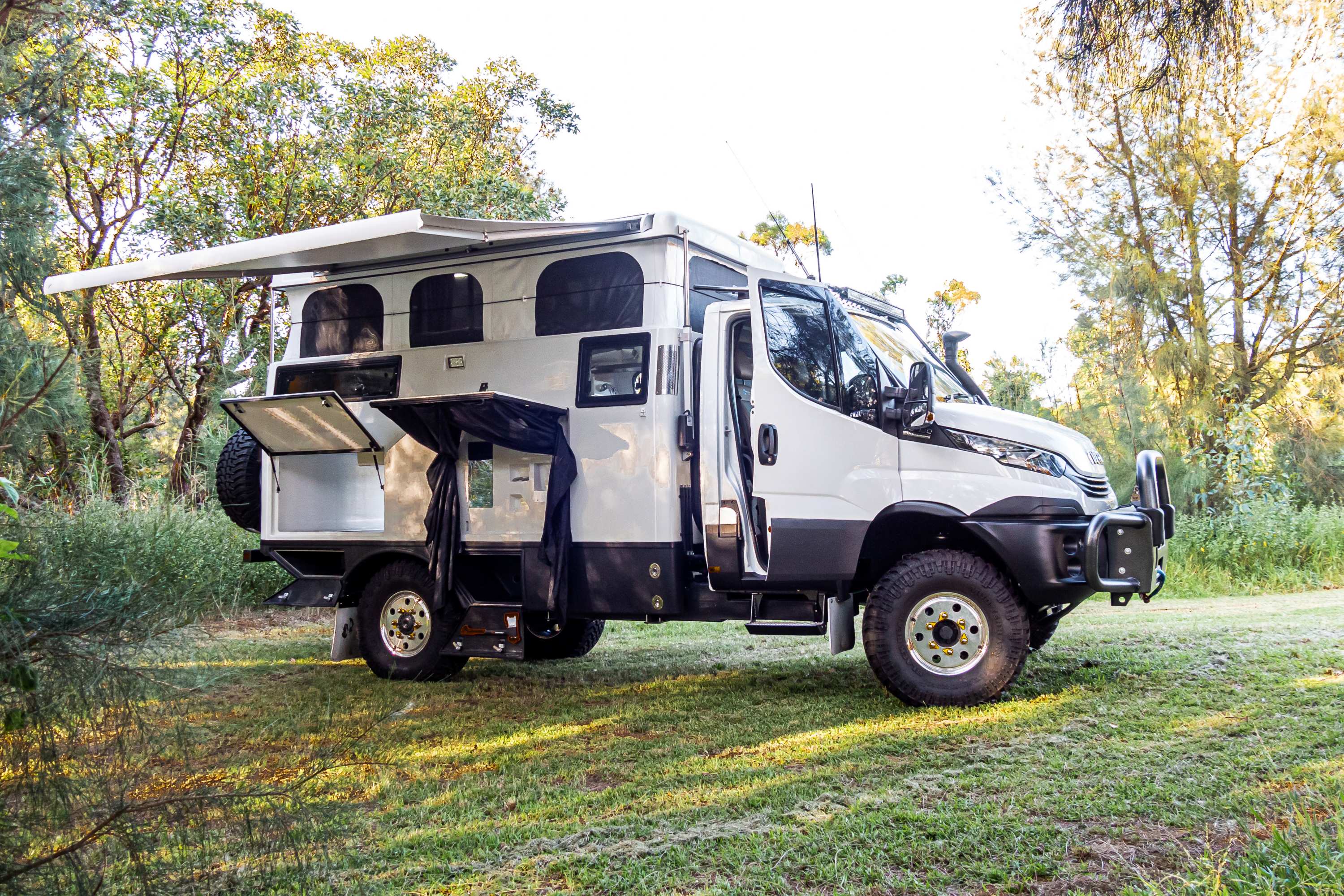 Working with the base Iveco cab/chassis, Earthcruiser modifies the original vehicle to add in features born of years of experience on the road (and off it).
The new 7-tonne chassis has a towing capacity of 3.5-tonne, and requires the driver to possess a light or medium rigid licence.
Running 17-inch forged alloy rims with a 2250kg load rating, and 37-inch Kevlar-reinforced mud terrain tyres with a 2300kg rating, the IVECO does sit high off the deck, so an electric 3-step entry system is fitted.
It is equipped with 100-litres of water as standard, although a 400-litre tank is optionally available. Similarly, the standard Iveco 90-litre fuel tank can be augmented by a further 400-litre tank. Earthcruiser adds an upgraded 85-litre AdBlue tank to extend the cruising range considerably, with consumption of around 3-litres per 100 km, depending on terrain and loading, giving a notional 2800 km between refills.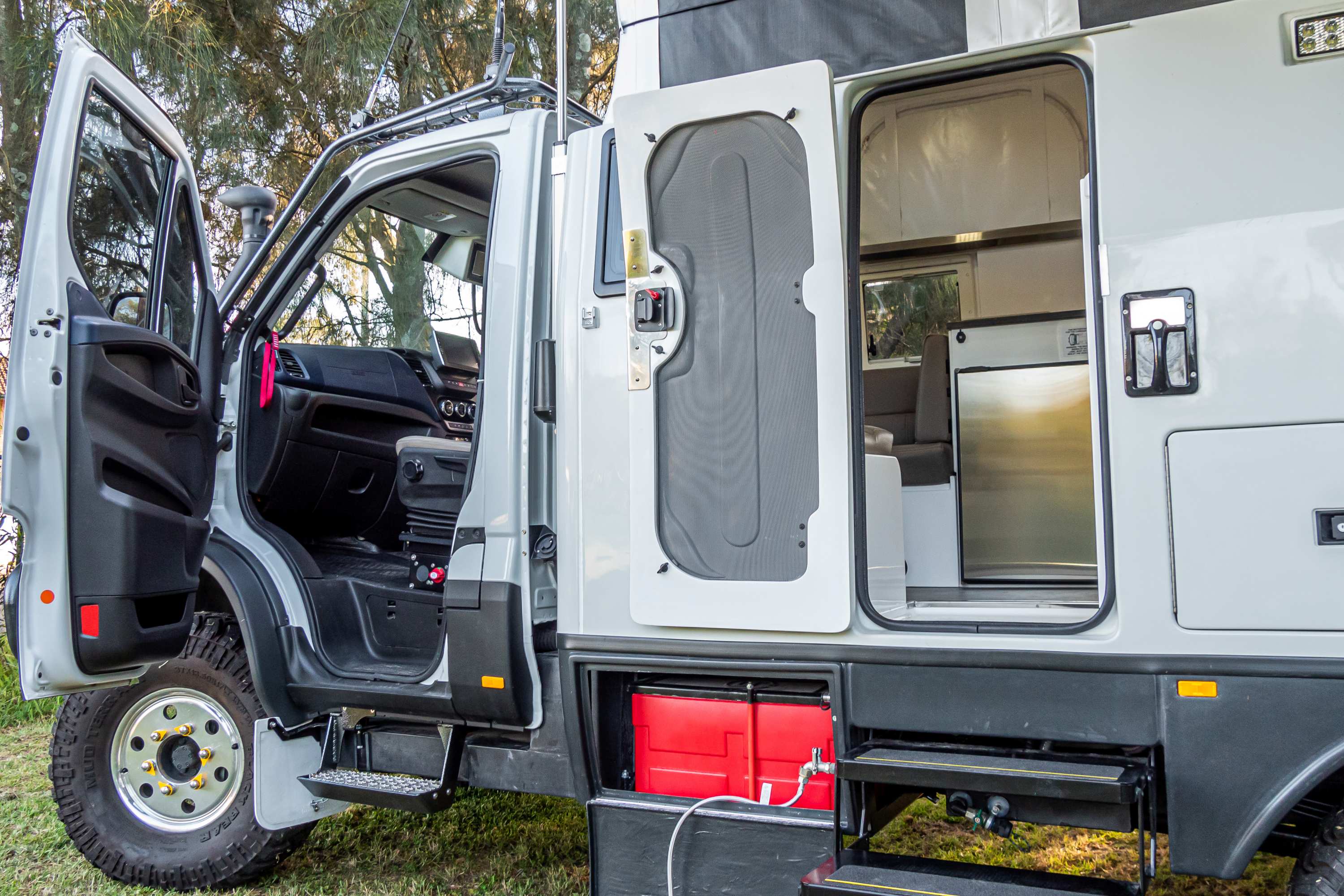 The camper is fully moulded as a single piece for structural rigidity, and features high density thermal foam walls, floor and roof to provide strength and temperature protection.
The cabin is modified to allow walk-through from the reprofiled swivel front seats to the camper area.
An integrated awning is fitted to the side of the body, and there are three exterior spotlights and two opening side windows as well as a pop-top roof for a comfortable ceiling height. And an all-new double leaf door opens up the living area to enhance the sensation of a more spacious environment within. The roof is home to an upgradable 270-Watt solar panel system. There is an 1800-Watt inverter/charger, also upgradable, and there are 3 x 120 Amp batteries on board as well as a touch screen to control more than 80 functions in the camper body.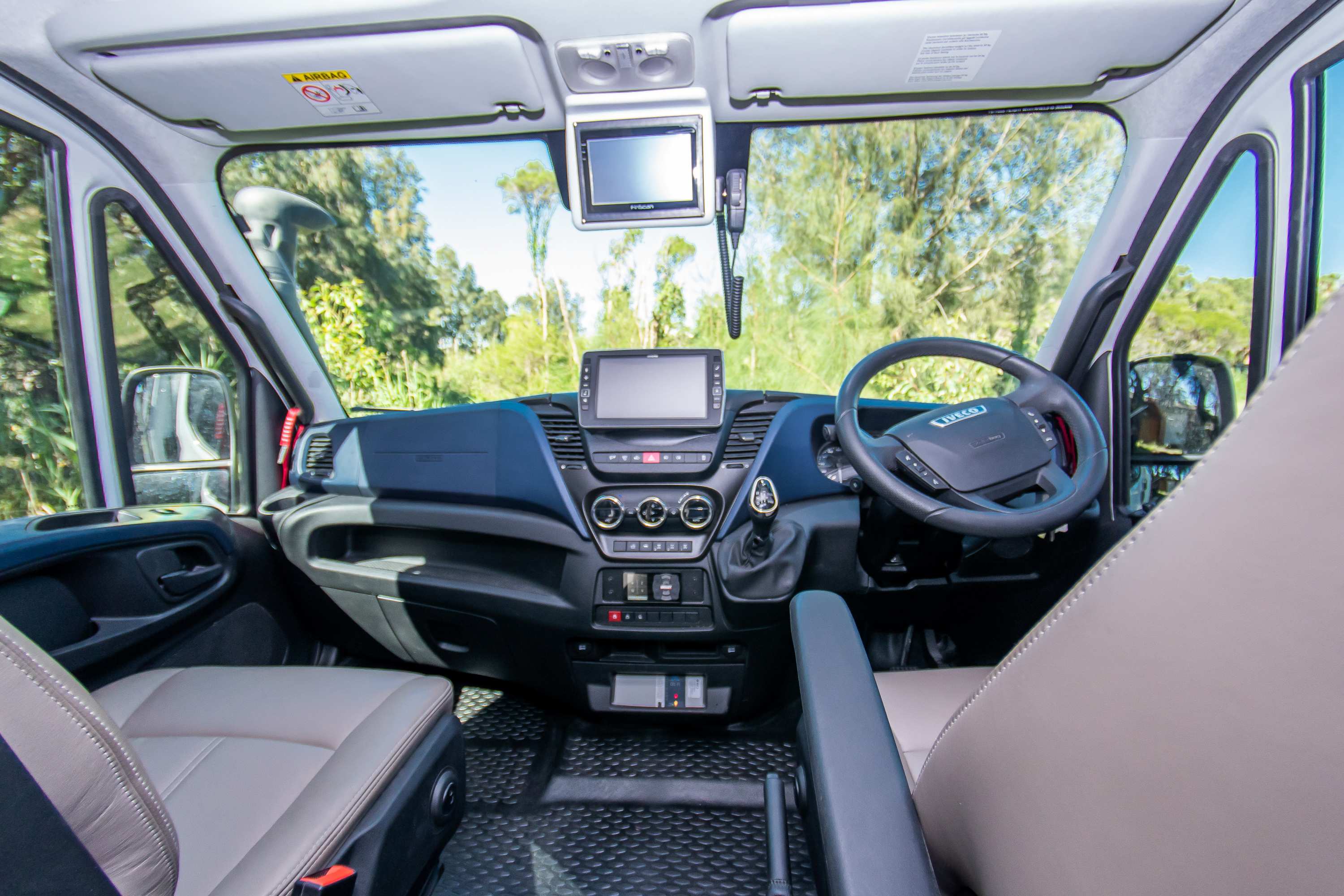 Interior fit-out is comprehensive. Across the IVECO Daily range there are multiple camper configurations with single and queen beds, with plush high-density mattresses with memory foam topper, and a fold down table. Home comforts include a stainless-steel kitchen sink, inside and outside shower, slide-out internal toilet, fresh-water drinking fountain and upright fridge-freezer. The cook-top can be either induction or diesel powered.
There is also a continuous hot water service and climate control system. The array of optional extras is as broad as the imagination of the would-be adventurers, all of whom are able to customise their new vehicle with features they have used before or have always wanted to include: from snorkels to toolboxes, winches to reversing cameras, Bilstein shocks or full air suspension, washing machine or air conditioner.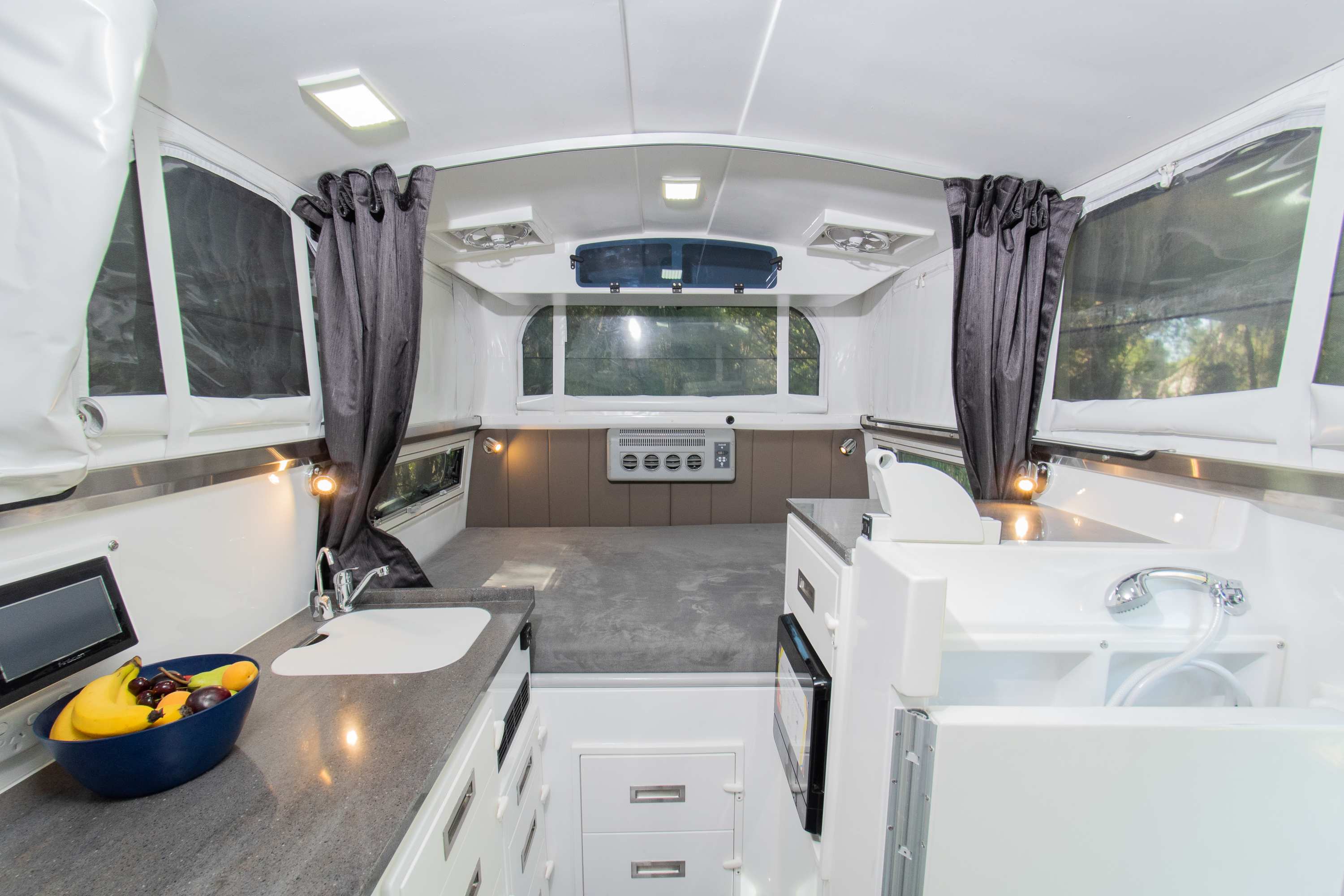 "This Iveco Daily 4×4 7-tonne GVM version, complete with the new option of an 8-speed automatic transmission, provides the discerning adventurer or explorer with the perfect vehicle with which to undertake their dream trek," said Mark Fawcett, owner of Earthcruiser Australia. "There is an almost unlimited choice of accessories and fittings that can be added at the production stage, for a fully integrated and very high-quality finish, that will stand the test of time and off-road exploring. Customer satisfaction is what is driving us towards producing the ultimate dream machines for that big off-road adventure. "Our customers know they are building a bespoke vehicle for their needs based on their dreams or their experience, or both. The IVECO Daily chassis provides a very flexible basis for the ultimate adventure camper, as it is available in many configurations, so there's a solution for everyone," Mark said.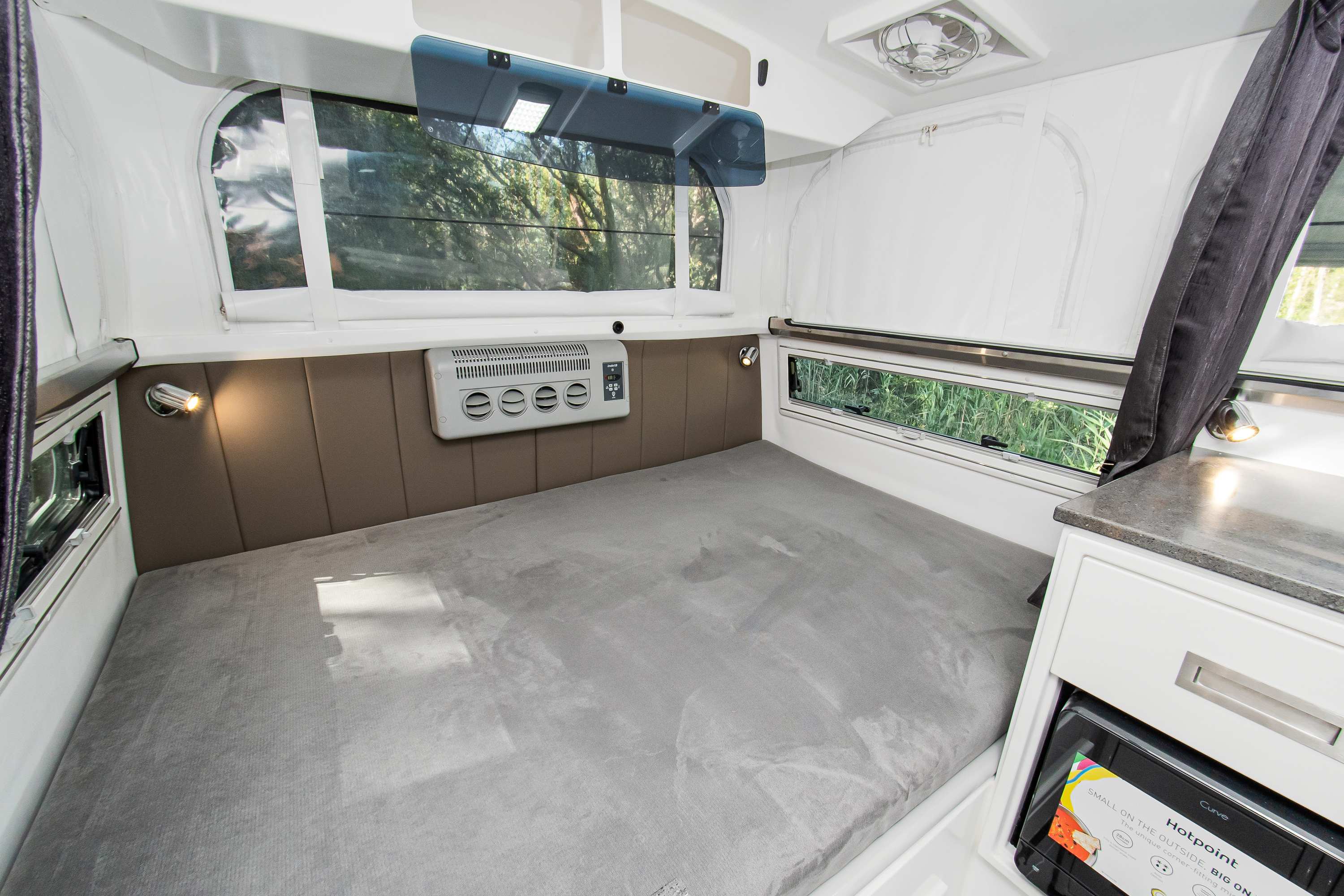 "An Earthcruiser is definitely no ordinary motorhome built on the back of a 4×4 truck. It is derived from personal experiences, a passion for excellence, comfort, reliability and significant field testing, not only in our Australian outback home but across the globe.
"No other manufacturer can offer such a background of knowledge and research," Mark said.
For full details on the standard and optional specification available with the IVECO Daily 4×4 Euro 6 7-tonne chassis, visit www.earthcruiser.net.au