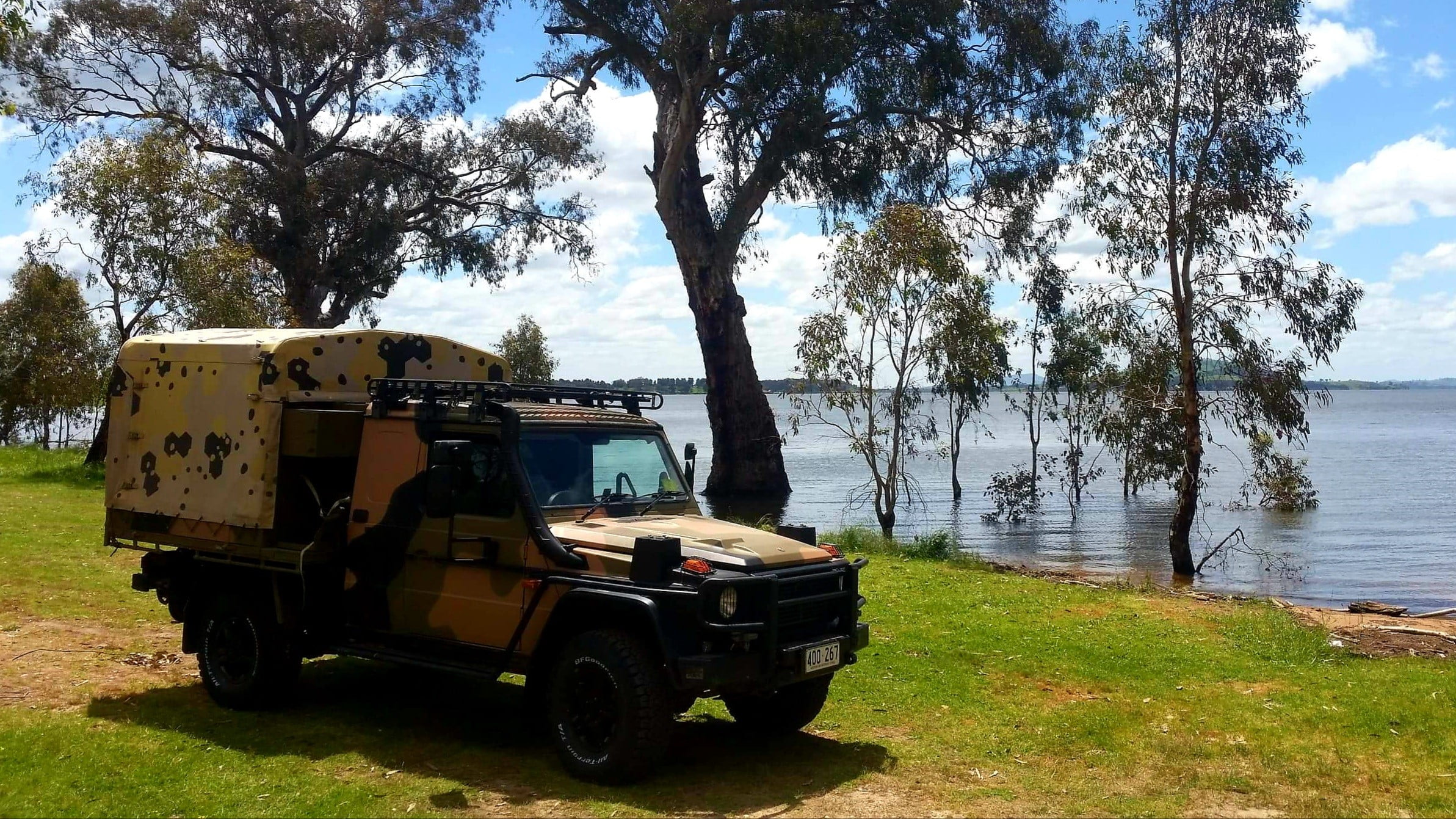 If it ain't broke, don't fix it! That's what someone should have told the Australian Department of Defence before they messed with a proven performer like the Mercedes Benz G-Wagen.
The Mercedes Benz G-Wagen has served with distinction for 40 years in armies like those of Germany, Canada and Belgium. Some have even found their way into North Korea, Kim-Jong-il's funeral procession was surrounded by an honour guard of G-Wagens.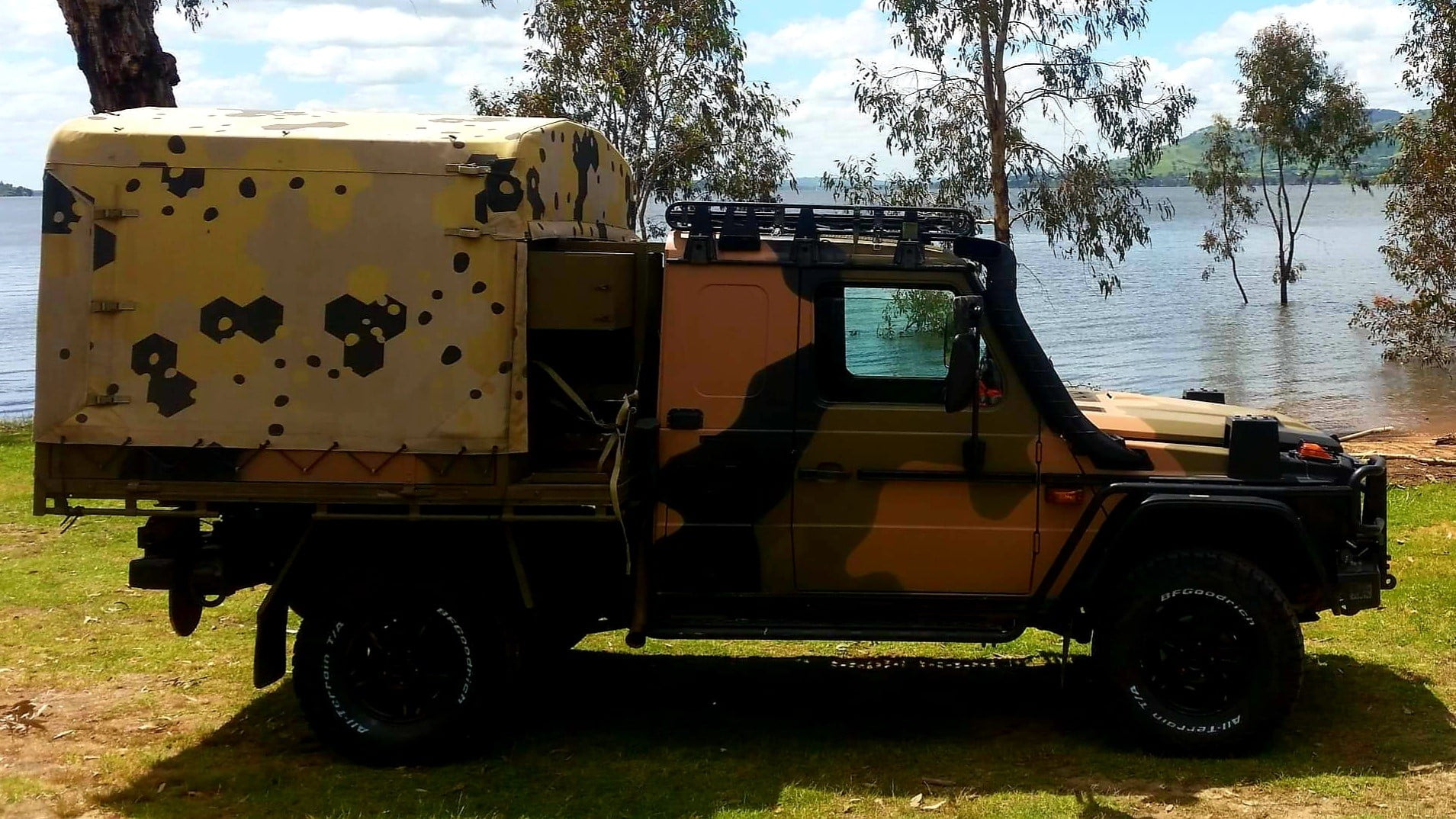 When it was time to replace Australia's aging Land Rover Perentie fleet, Mercedes Benz were the only ones to tender. Instead of sticking with the proven model, the decision-makers in our government decided they wanted to make some changes.
The vehicle would still run on 12V, but it was going to use a 24V starting system, just in case they had to jump-start an M1A1 Abrams battle tank. This means a second alternator was required, the only place it would fit was way down low in the engine bay, just above the stone guard, below the fording water line and right behind the front wheels.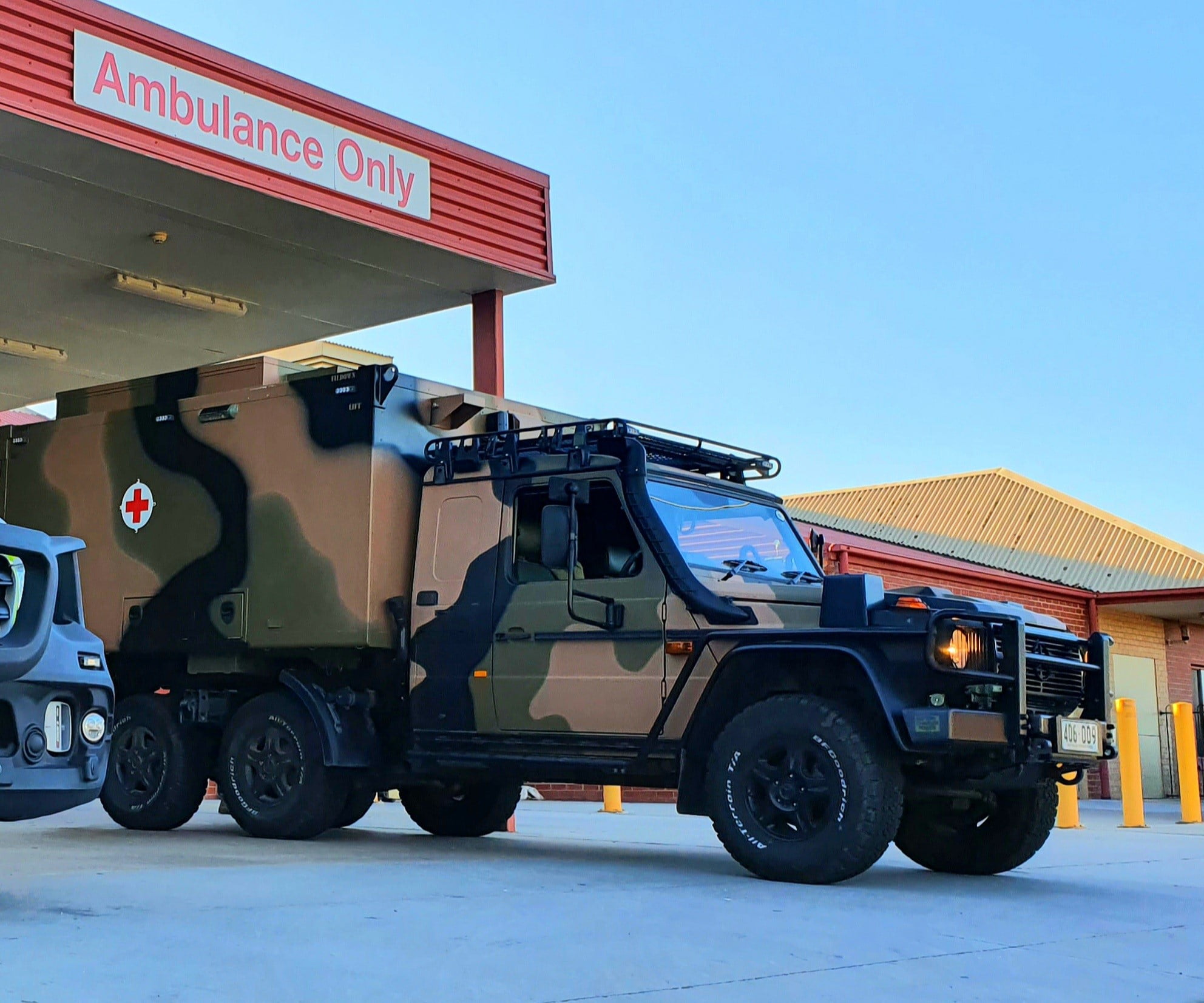 De-tuning the 3L V6 turbo-diesel was also considered a good idea, as was stripping out the airbags and other safety systems. Some brainiac in an office building that said 'Capability and Sustainment Group' decided the fully-loaded vehicle needed to be able to park on a 45-degree slope and hold its weight using just the handbrake, any normal person would simply put the transmission in 'Park', that's what it's there for.
But nope, the rear discs couldn't hold the weight of the loaded vehicle so they were swapped for agricultural drums instead. This process continued until Defence ended up with an overly complicated, overpriced, underpowered, underwhelming shadow of what it originally was.
The Diggers that drive them, hate them; and the Crafties that fix them would prefer to see them burnt.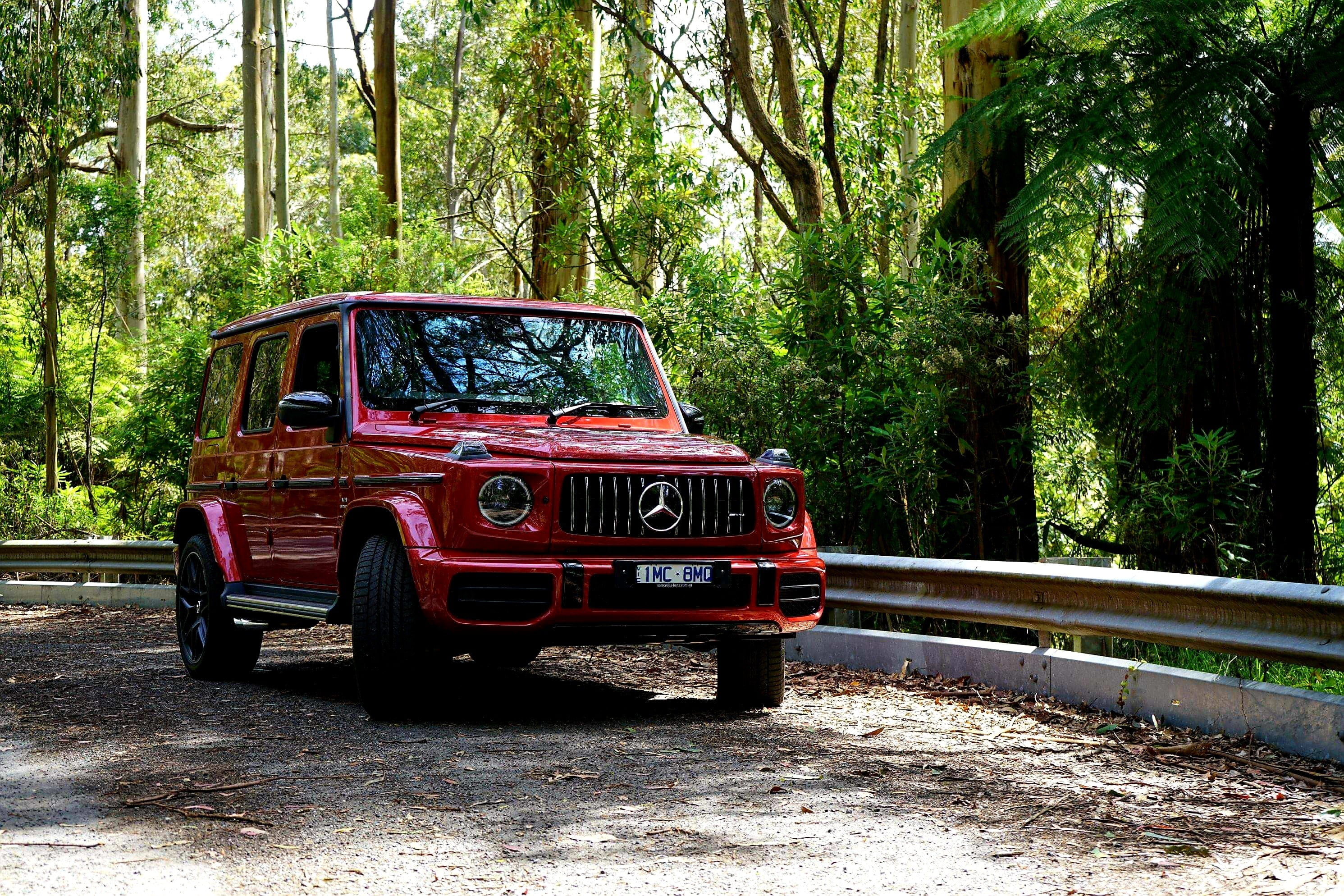 Mercedes Benz AMG G63
For the same money, they could have had one of these!
The 2020 G63 AMG could be classed as a weapon of mass destruction. The previous 5.5L V8 was swapped out for a 4L bi-turbo V8 that's good for 430kW and 850Nm of torque: they reckon the 2.5-ton brick-shaped madness will do 0-100km/h in 4.5 seconds, I had a crack at proving it but chickened out.
Depending on how many boxes you tick on the order form, it'll set you back anywhere between $247,000 and $277,000 plus on-road costs. For the price of a small house, you can have heated and/or cooled seats, carbon fibre steering wheel and snazzy Nappa leather everything.
The highest spec interior on the Edition 1 model even has seats that will actively hold you in place when you're tipping it into corners. The vehicle handling is something Mercedes Benz has put a lot of effort into based on customer feedback, there were complaints that the previous models rode like a train and handled like a prime-mover. The live-axle front end has been replaced with electric-assisted steering and independent suspension that can be tuned on the go.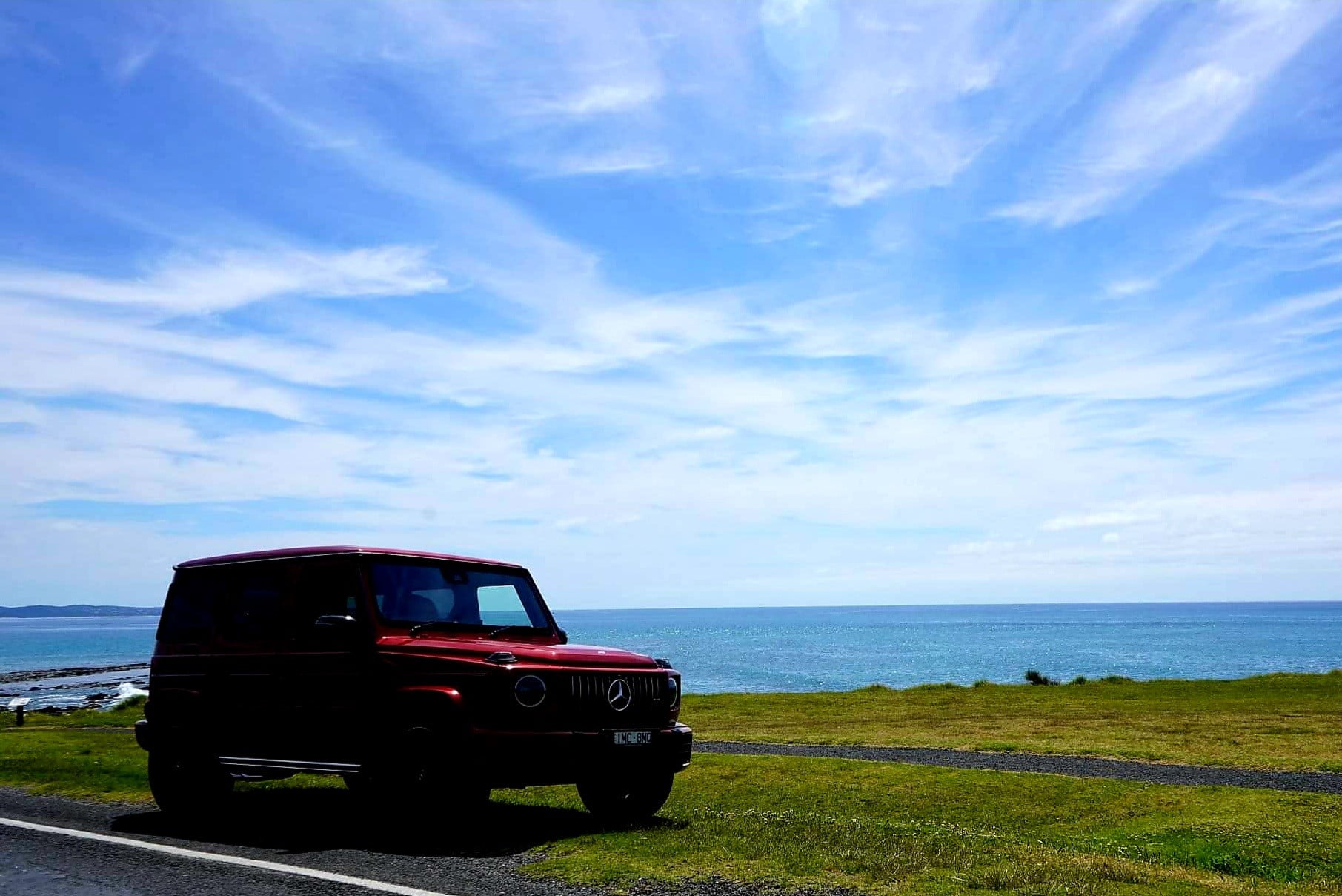 Both engine and suspension settings can be adjusted on the fly; Sport+ mode lengthened the shift patterns to hold gears through the rev-range and firmed up the suspension while Comfort mode smoothed everything out for one of the most enjoyable rides I've ever experienced.
If you press the button that diverts the exhaust gasses around the muffler and straight out the twin tips poking from both sides of the car, the noise is simply awesome. For those who are feeling even more adventurous, the flappy-paddle 9-speed gearbox can be operated manually.
Information, navigation and apps are displayed on two 12.3-inch screens and the 590W sound system rocks, if you ever get tired of listening to that V8 roar.
It's incredibly unlikely that this spec vehicle will be operated off-road, especially with its 22-inch rims, but if you were keen/crazy enough, it's got high and low range 4×4 and 3 real diff-locks. Sourcing fuel outback might be a problem, it runs on PULP and over the 2 days of enthusiastic testing,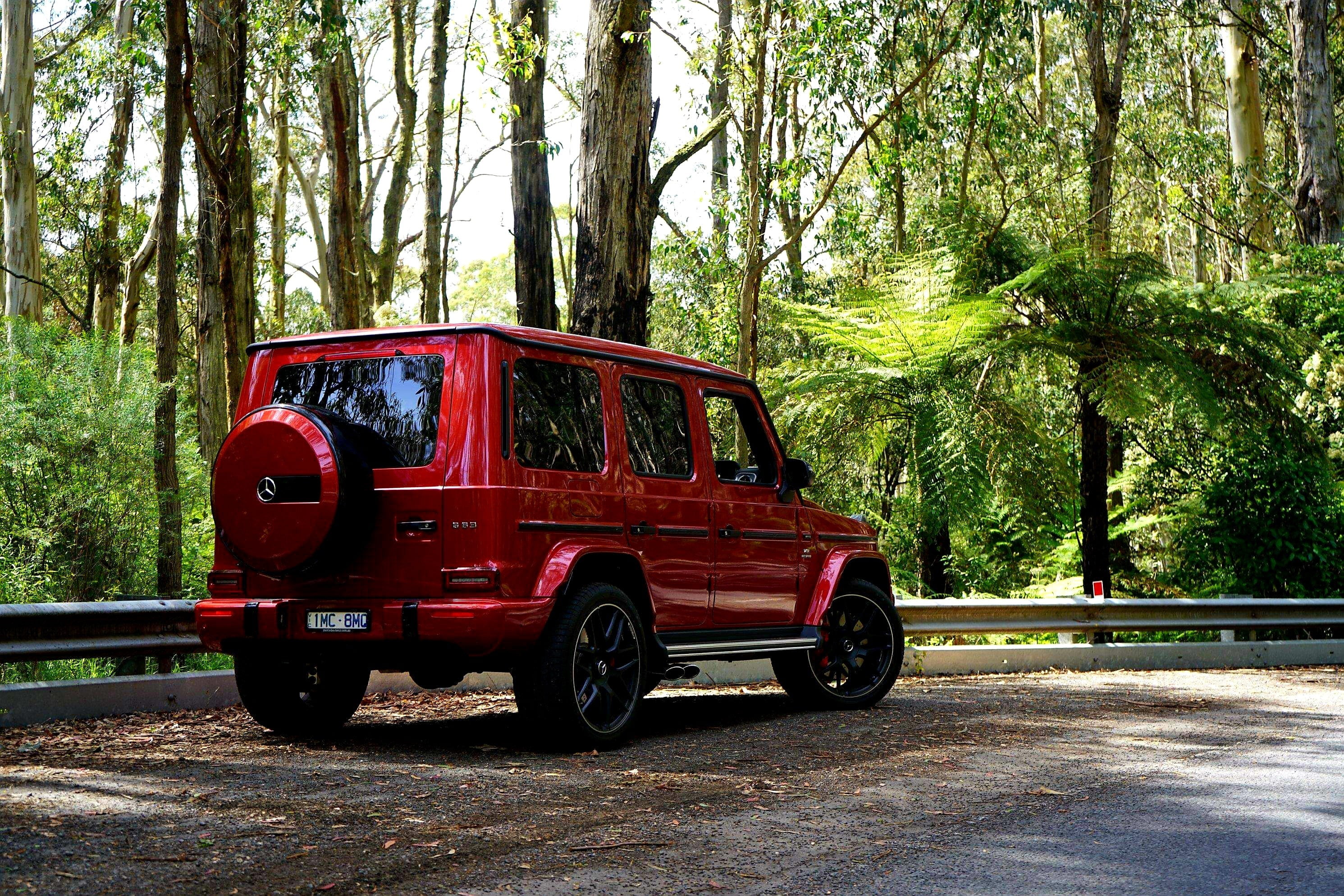 I averaged about 30L per 100km, a lot more than the 13.1L/100km that Benz advertise. Honestly though, if you were in the position to be able to afford this car, you probably wouldn't be too concerned with the cost of filling the 100L tank.
I spent most of the trip on the way to drop this thing off trying to figure out how to convince the wife we needed to sell our house and buy one of these cars, I don't reckon she's going to go for it. One thing is certain, if Defence had bought this model instead, there'd be some happy Diggers driving them!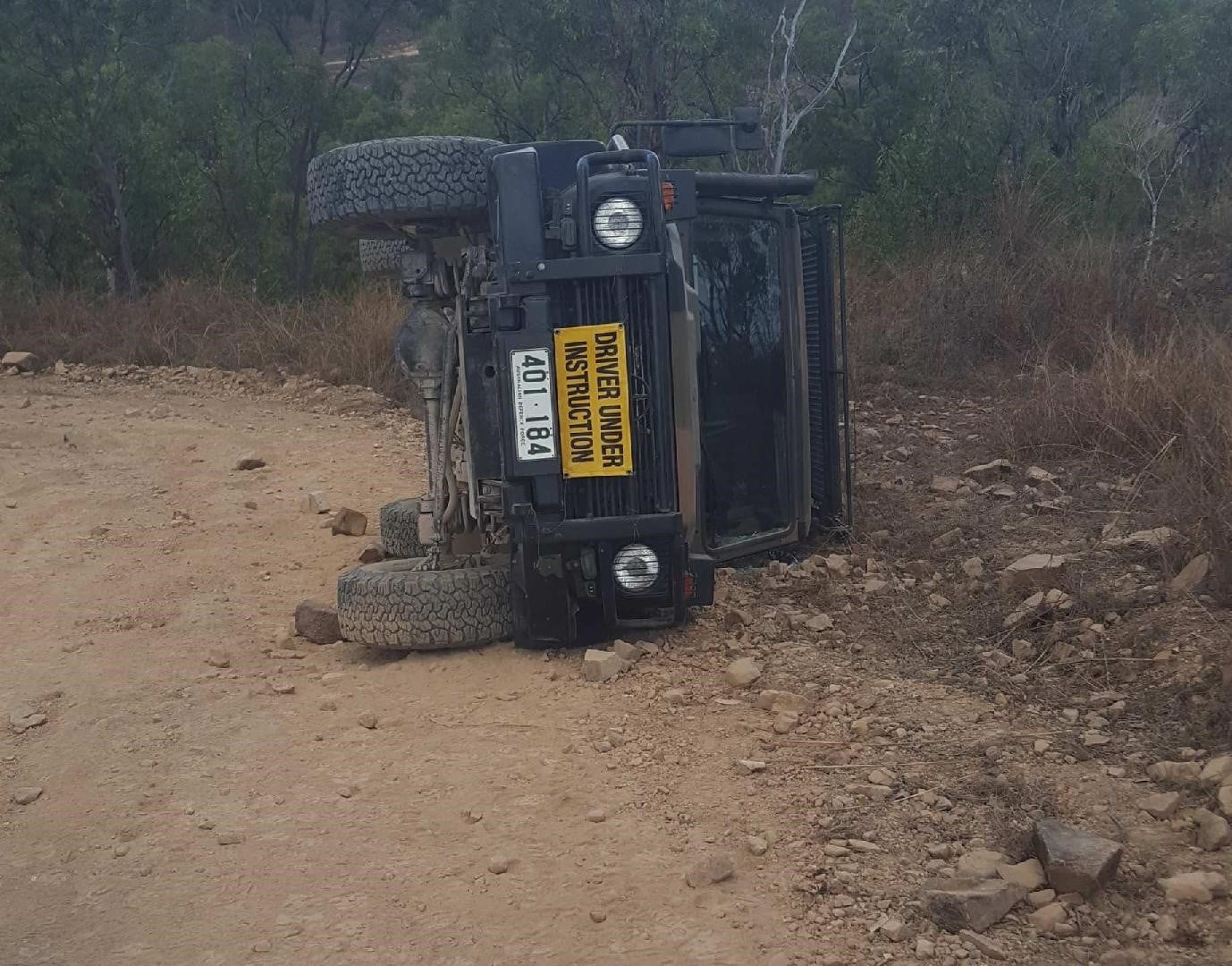 How the ADF buys vehicles*
Stolen from an anonymous post online describing Australian Defence purchasing practices. Anyone who's worked for a Commonwealth Department will understand.
Defence wants to buy a dog for $50.
DMO says no, not when we can buy a cat for $30.
DMO goes ahead and purchases a cat.
After years of field trials, it is decided that a cat cannot perform all the same functions that a dog can.
Defence says to DMO – We can still get that dog for $50, it's all good.
DMO says no, we've already got the cat and we can retrofit it to perform the same functions as a dog for $45, that's still cheaper than the dog.
DMO kit out the cat with lots of additional bits and pieces and with much kicking and screaming the cat almost passes the field tests.
DMO decide to lower the standards of the test because it's unfair on the cat, who at this time is feeling belittled and unappreciated because it is expected to pass the dog's test.
DMO hire a cat specialist for $30 to design a new testing process tailored to suit the cat and surprise! The cat passes with flying colours.
DMO supply Defence with the upgraded cat but once it is in use, they discover it is not as good as the dog and they demand a dog.
DMO have no money left to purchase a dog after Project Cat blew out the budget and Defence has no choice but to put up with the cat.