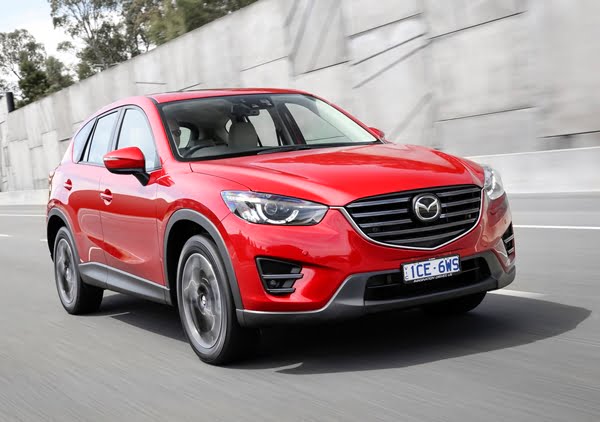 Australia's  most popular SUV has just received a significant facelift with the New Mazda  CX-5 getting a host of interior, exterior and safety improvements that are  expected to continue Australia's passion for this vehicle.
Since  arriving in February 2012, the Mazda CX-5 has taken the country by storm.  It has sold almost 1,700 units per month  since launch, with total vehicle sales now approaching 60,000 sales.
On sale from  February 1, the New Mazda CX-5 has evolved with some sharp internal and  external styling changes; the introduction of new i-ACTIVSENSE technologies  takes safety to a new level, whilst improved dynamics make driving even more  enjoyable.
The New CX-5  now features MZD Connect, Mazda's advanced next-generation car connectivity  system, that includes a seven-inch touch screen display operated by a centrally  located commander control knob.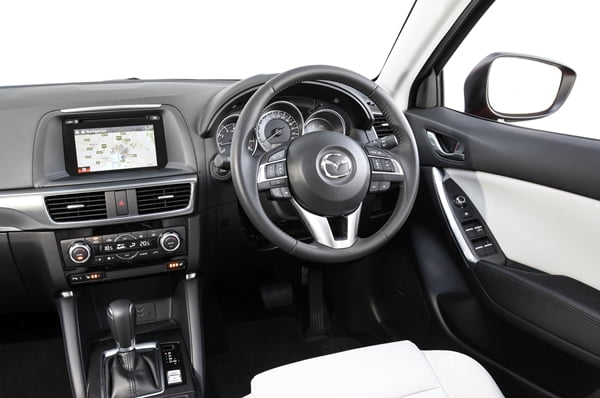 Further updates  and additions to the New CX-5 comprise a wide array of both driving and safety features  including Mazda's first-ever electric parking brake and the introduction of many  new i-ACTIVSENSE safety technologies*:
Adaptive LED Headlamps (ALH) improve visibility  at night,
Lane-keep Assist System (LAS) supports the  driver in steering the car,
Driver Attention Alert (DAA) monitors how the  driver performs at speed
Smart City Brake Support (Forward/Reverse) (SCBS  F/R) adds rearward detection to help reduce the likelihood of an accident.
New Mazda CX-5 also offers Smart Brake Support  (SBS) and Mazda Radar Cruise Control.
The New CX-5  will continue to lead the pack thanks to an elegant new exterior design. The  CX-5's front-end has been re-imagined, offering a design that is bolder and  tauter than its predecessor.
The front  grille mesh has been replaced with five horizontal fins; front head and fog  lamps and rear combination lamps use LEDs*, there is a newly designed 19 inch wheel  that includes five paired spokes and there are two new CX-5 colours, Sonic  Silver Metallic and Titanium Flash Mica.
While these  upgrades make New CX-5 even more stylish, it is its driving and handling that  sets it apart from the competition.
Changes to  the CX-5's suspension system offers a smoother, flatter ride, while NVH has  been improved thanks to 'path-blocking and concentrated sound absorption'. An  outing is further enhanced with the addition of Drive Selection* which switches  drive modes for a more responsive drive.
The New CX-5  continues to be powered by ground-breaking SKYACTIV technology that delivers  both driving enjoyment and great fuel efficiency.  There are three powertrain choices available,  the SKYACTIV-G 2.0 litre and 2.5 litre petrol engines and the SKYACTIV-D 2.2  litre diesel engine – which all offer clever i-stop technology to contribute to  fuel efficiency across the entire CX-5 range.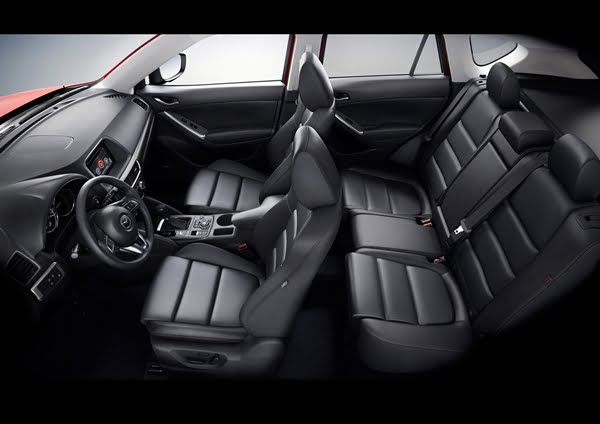 In a further  win for buyers – thanks to the new Japan Free Trade Agreement – prices for the  New CX-5, even with an abundance of new equipment, have decreased.
The entry  grade CX-5 Maxx with SKYACTIV-G 2.0 litre engine and SKYACTIV-MT 6-speed manual  transmission had a Manufacturer's List Price (MLP) from $27,800 when it was  launched in February 2012; the New CX-5 equivalent has an MLP from $27,190 – a  reduction of $610.
With a range  of new options now also available, there is a New CX-5 for everyone.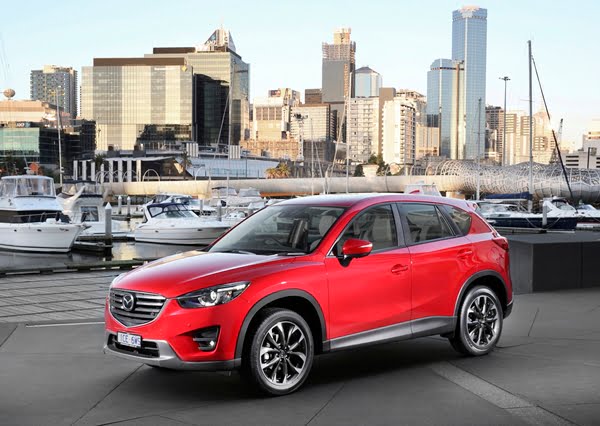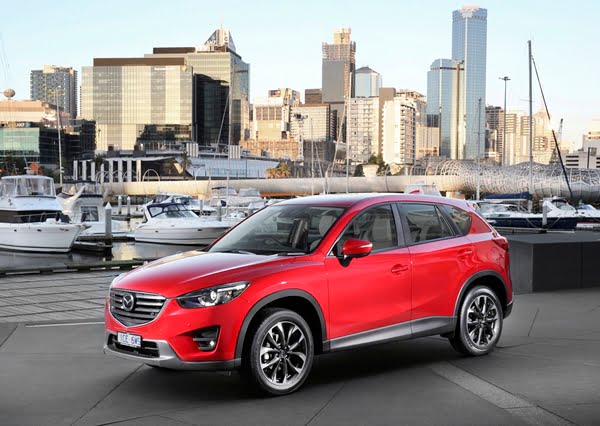 New CX-5 Pricing
2.0L  Petrol FWD
| | | |
| --- | --- | --- |
|       Maxx | 6MT | $27,190 |
| Maxx Safety | 6MT | $28,420 |
| Maxx | 6AT | $29,190 |
| Maxx Safety | 6AT | $30,420 |
| Maxx Sport | 6AT | $32,790 |
| Maxx Sport Safety | 6AT | $34,020 |
2.5L  Petrol AWD
| | | |
| --- | --- | --- |
|       Maxx | 6AT | $32,190 |
| Maxx Safety | 6AT | $33,420 |
| Maxx Sport | 6AT | $35,790 |
| Maxx Sport Safety | 6AT | $37,020 |
| GT | 6AT | $43,390 |
| GT Safety | 6AT | $44,450 |
| Akera | 6AT | $47,410 |
2.2L  Diesel AWD
| | | |
| --- | --- | --- |
|       Maxx Sport | 6AT | $38,990 |
| Maxx Sport Safety | 6AT | $40,220 |
| GT | 6AT | $46,590 |
| GT Safety | 6AT | $47,650 |
| Akera | 6AT | $50,610 |
Soul Red metallic paint                  $200
*on selected grades