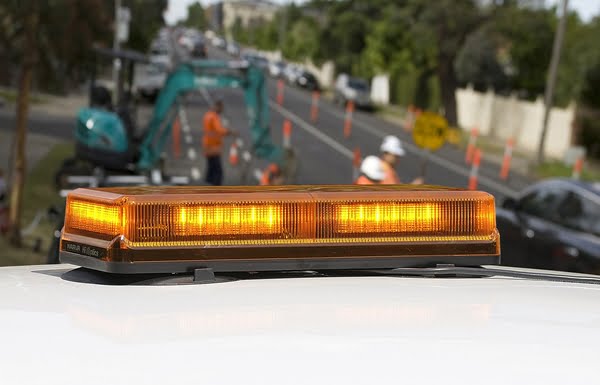 Extending its already comprehensive range of emergency lamps, Narva has released its latest Hi-Optics Slimline L.E.D Light Box which will attract a wide range of customers from local councils to heavy duty mining operations.
The new low profile light box features 6 high intensity L.E.D's per module with 6 modules per lamp each further enhanced by magnifying optics. These collectively deliver an intensely bright light output for outstanding safety.
Multi-voltage circuitry has been used for 12 and 24 Volt applications combined with solid state L.E.D circuitry incorporating 8 commonly used flash patterns. The construction of the lamps is from premium materials including a virtually unbreakable polycarbonate lens. Numerous units can be synchronised together adding to versatility in catering for the widest range of applications.
Both flange and magnetic base mounting options are available together with an On/Off and flash pattern selector switch, making it convenient in field operation. The magnetic model base version features heavy duty rubber vacuum magnets suitable for a range of surfaces.
The new Narva Hi-Optics L.E.D Light Boxes are available under part numbers 85064A and 85065A from leading automotive and transport outlets.