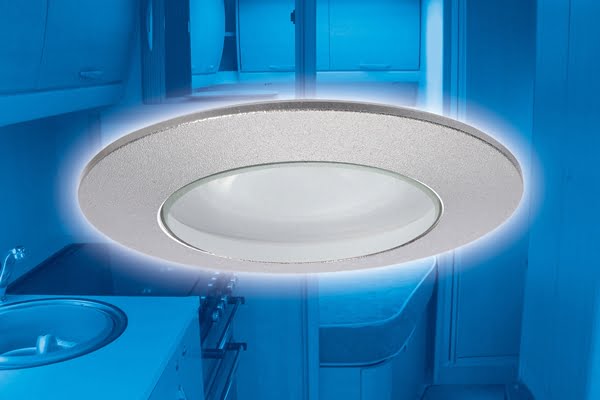 Featuring a stylish brushed metal facia ring and body with a frost lens, the new Narva flush mounted down lights add a touch of sophistication and elegance to any caravan, motor home or boat.
Two new lamps released by Narva are available in options with either a powerful 1 Watt or high powered 3 Watt L.E.D delivering exceptional crisp white output with an impressive spread of light.
Both lamps use multi-voltage 9-33 volt L.E.D's with exceptionally low current draw making them ideally suited to a wide variety of applications. Each comes pre-wired and includes spring clips for quick and secure snap-in fitment.
Ideally suited for use in caravans and boats due to their low battery draw, the new multi-voltage Narva L.E.D Down Lamps are available from leading automotive outlets under Part Nos. 87580 (1 Watt) and 87581 (3 Watt)