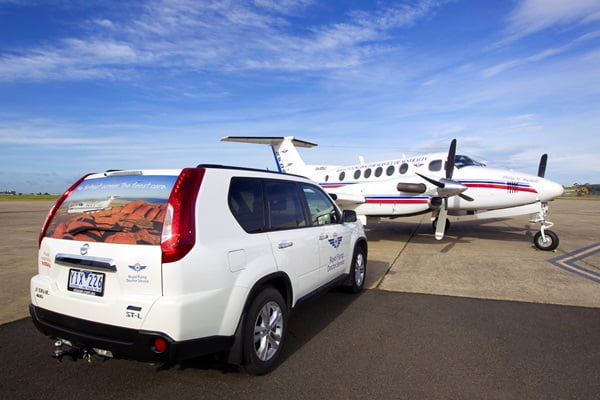 Nissan Australia has donated the use of a Nissan X-Trail to the Royal Flying Doctor Service (Victoria) to help that organization continue in its iconic, life-saving community role.
Established in 1934, the RFDS Victorian Division delivers both 24 hour emergency services and essential care to remote South Australian communities. Its profile in Australian rural towns complements Nissan's far reaching involvement in the Australian bush by way of its very capable suite of off road vehicles including Patrol, Pathfinder and X-Trail.
Last year the RFDS provided more than 275,000 patient contacts and performed 36,800 aero-medical evacuations. With more than 1,000 staff and 56 aircraft nationwide, the RFDS has become one of the most recognizable brands in outback Australia and around the rest of the world.