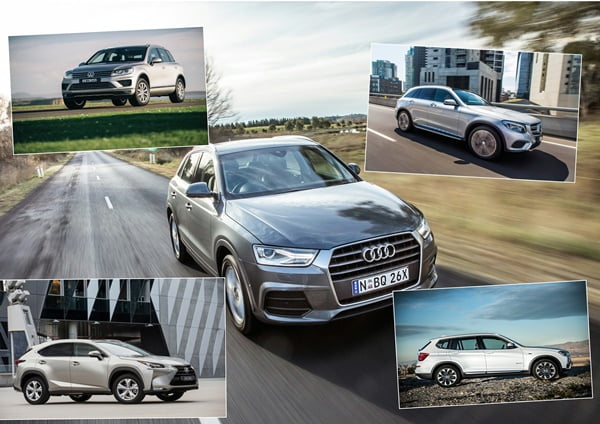 When you start paying somewhere between $60,000 and $80,000 for an AWD SUV, you have a right to expect something pretty good. Like all SUV segments these days this is a very competitive segment and some of the best have been picked here for the COTY.
As you would expect both Audi and BMW are represented with the Q3 TDi and the X3 xDrive 2.0d . Both with excellent credentials and leading the segment.
Mercedes Benz chimes in with the styled GLC 250d. In recent years MB has discovered the power of the SUV and has inundated the market with variants.
Rounding out the numbers are what some may be surprised about, the VW Touareg 150 TDi and the Lexus NX200t Sport Luxury. Both deserving of being in the final cut.
Like a few of our categories, the winner may surprise you.