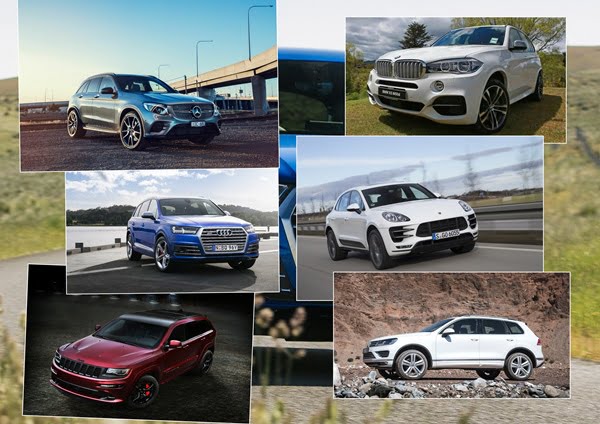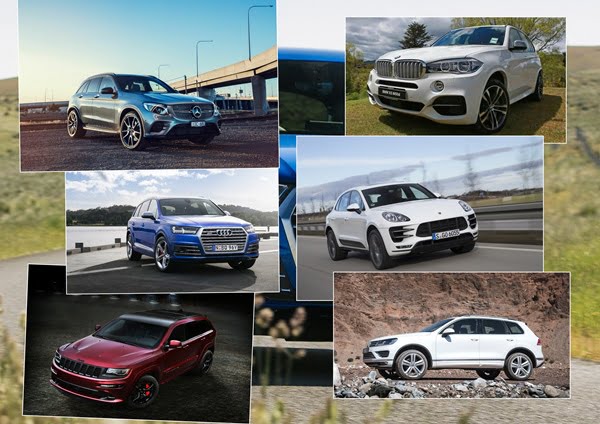 The Prestige Sports SUV segment is rarified territory with vehicles at the pinnacle of technology, design and performance. They however, remain relatively attainable as well.
Selecting finalists ironically was a very hard task. However we came up with the short list. This included a variation of a previous winner the prodigiously beefy Jeep Grand Cherokee SRT Night. Big thumping V8. Awesome!
Of course the Porsche Macan Turbo is in there with its fast acceleration and stunning handling. Alongside this is the BMW X5 M50d again with its amazing V8 diesel engine, prodigious torque and handling.
A newly launched Audi SQ7 with its seven seats, V8 diesel engine, huge torque and abundant technology was a late entrant.
Mercedes Benz GLC 43AMG with its distinctive style and stunning performance is included and a surprise entrant the VW Touareg V8 TDi R Line rounds out the line up.
These vehicles all are well in excess of $100,000, all have amazing technology associated with them, some have different design philosophies such as the brutish SRT compared to the subtle Porsche Macan Turbo.
It made for an interesting time and to be honest it really wasn't that hard work.