Subaru Boost Gear Crosstrek – Subaru Australia has unmasked an exciting off-road-oriented concept of the Subaru Crosstrek compact SUV.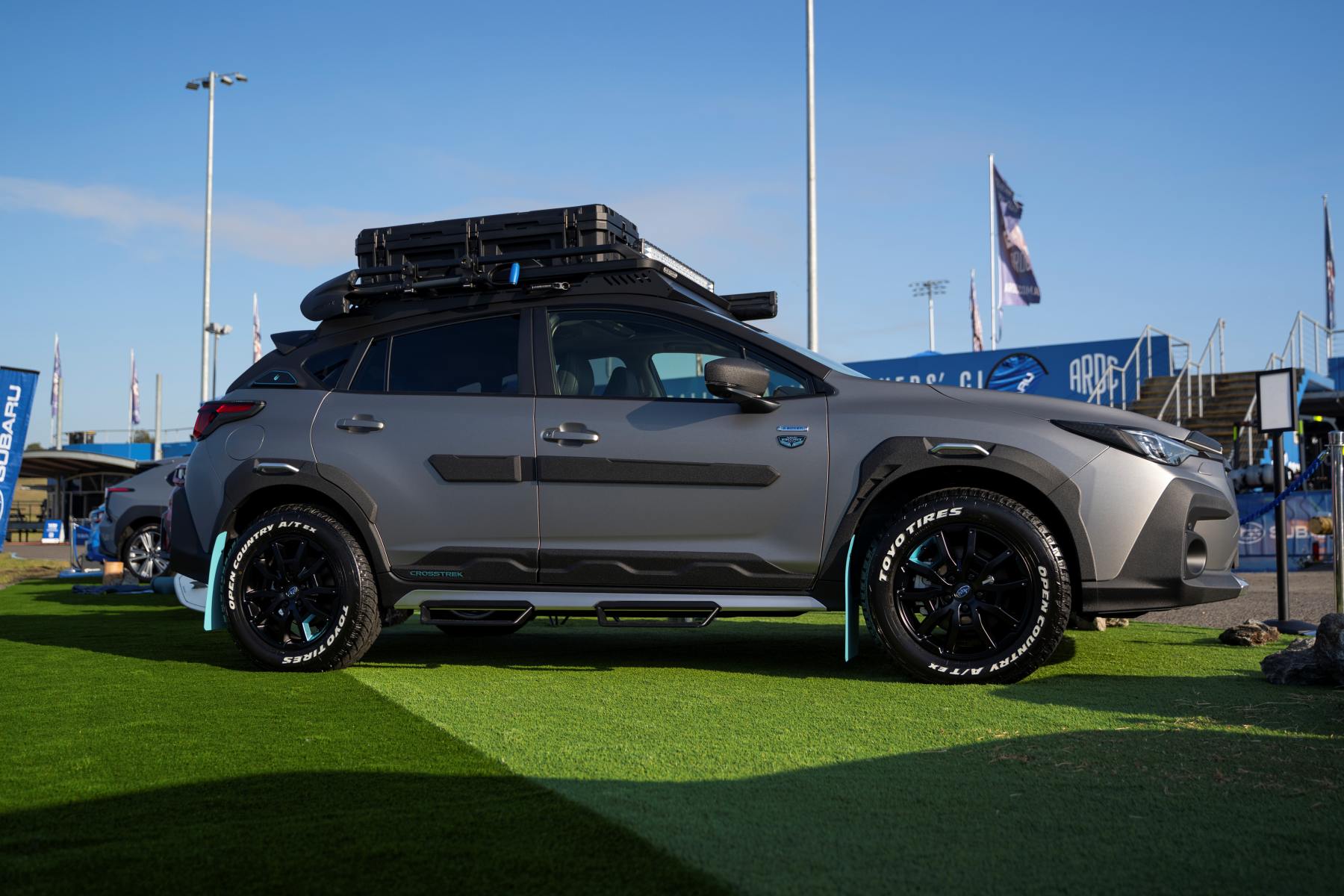 The Subaru Boost Gear Crosstrek concept features an array of off-road focused enhancements and accessories to extend its All-Wheel Drive capability and appeal to adventure loving drivers.
Equipped with Subaru's legendary Symmetrical All-Wheel Drive and class leading 230mm of ground clearance as standard, the Subaru Crosstrek is already a capable all-terrain vehicle. The Subaru Boost Gear Crosstrek concept takes the vehicle's capability a whole step further, with the Subaru development team creating an entirely new range of items based on adventurous customer feedback.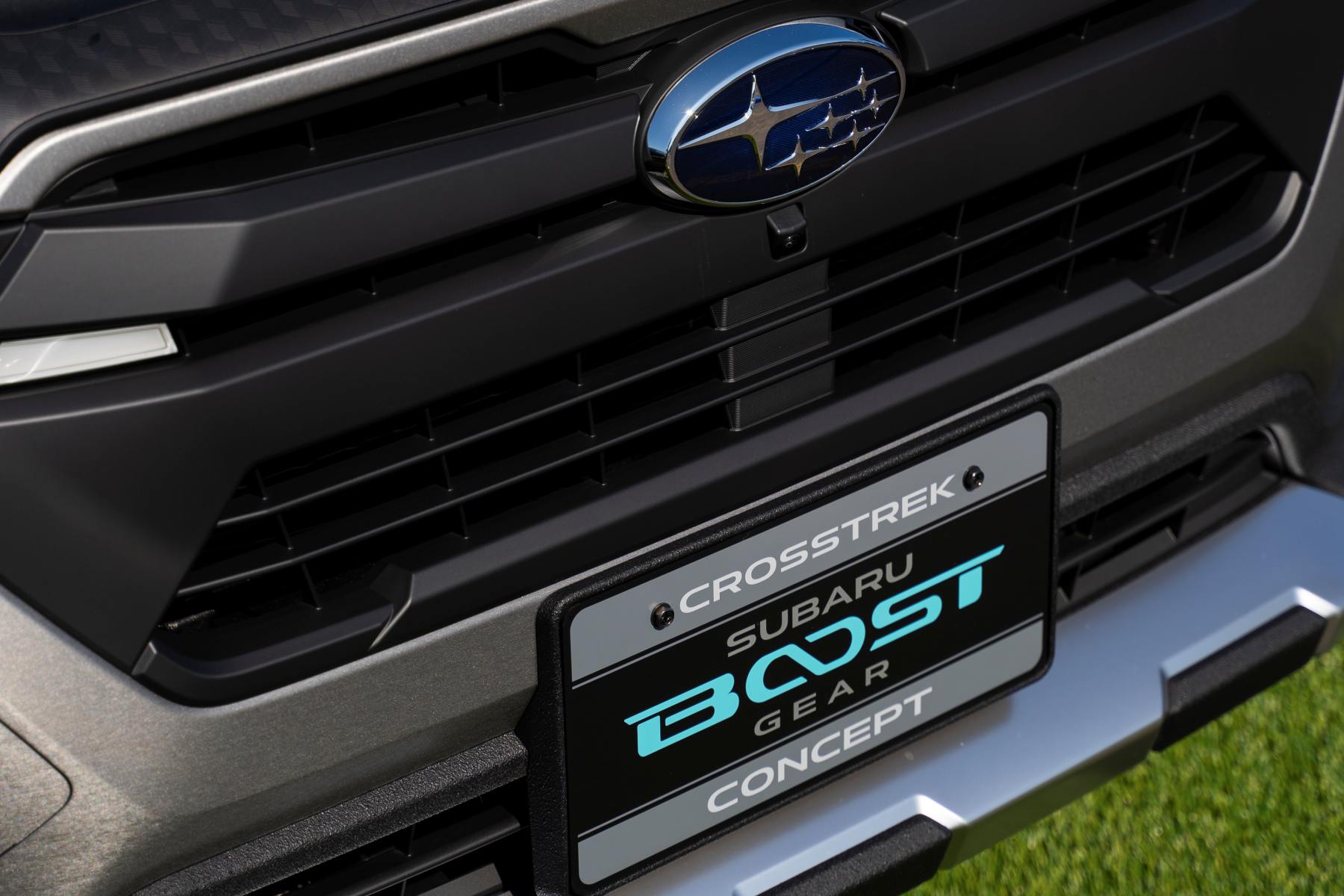 The Subaru Boost Gear Crosstrek concept features all terrain tyres and a suspension lift kit to enhance its off-road ability. In terms of aesthetics, the concept vehicle boasts a distinctive matte wrap and hood decal, front and rear under guard, complemented by durable, scratch-resistant paint on select external surfaces.
Off-road accessory wheels, rally-style mud flaps, and additional fog lamps further elevate its visual appearance, all accentuated by the signature 'Subaru Boost Gear Crosstrek concept' turquoise accents.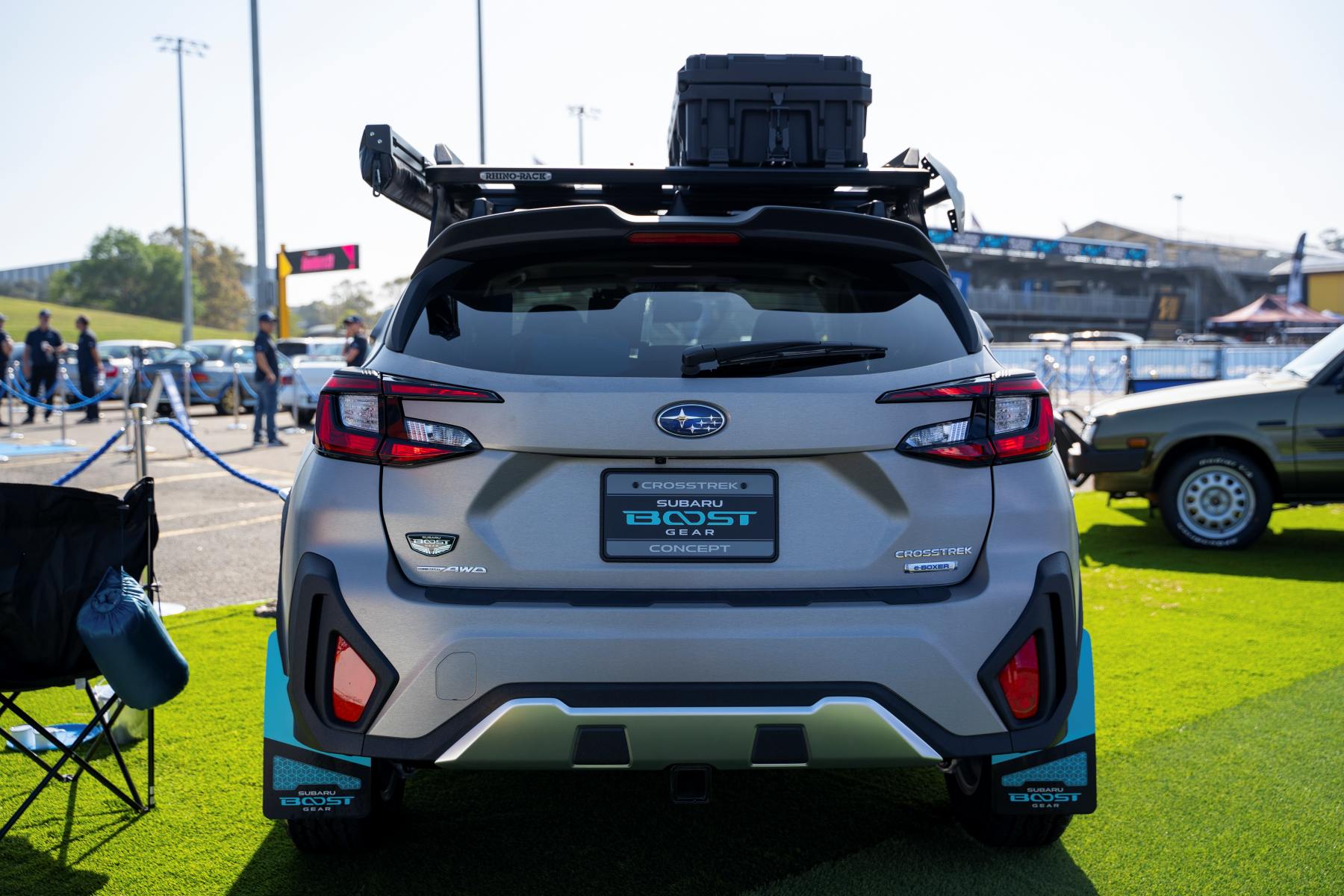 Boost Gear Crosstrek user functionality
A major focus has been placed on user functionality and the integration of user-friendly features. These include alloy side steps, a rubber bonnet protector and rubber lamp protector that conveniently serves as a support for bikes or skis, side cladding that transforms into a tool holder, a magnetic rear quarter tool or phone holder, a front wide fender providing a more rugged appearance and a bar function which can hold an action camera.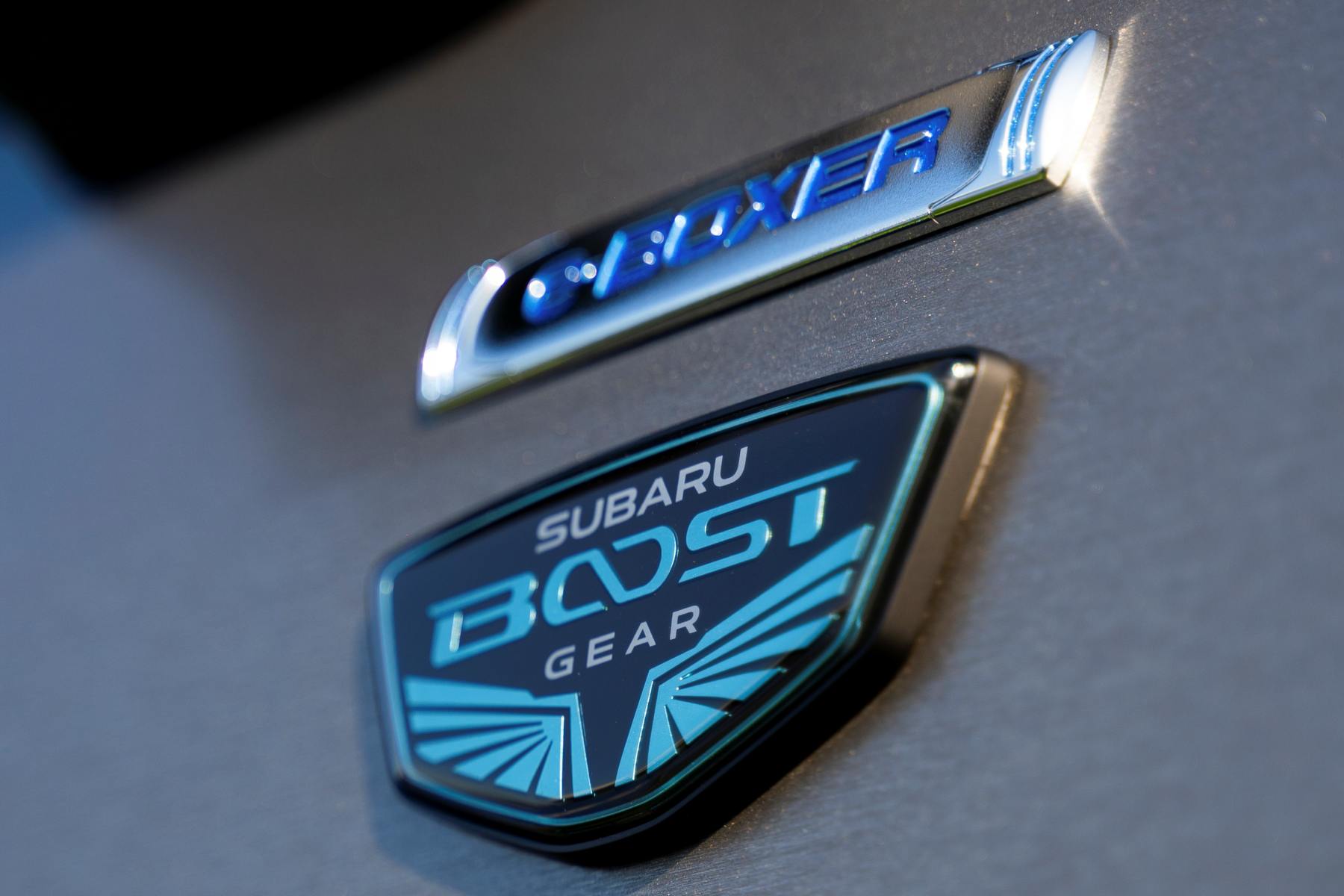 Additional features include a shade awning and storage platform by Rhino-Rack fitted with an LED light bar for outdoor activities and LED lights mounted in the front grille for those embarking on extensive treks.
Subaru Australia's Managing Director, Blair Read, stated: "The Subaru Boost Gear Crosstrek concept is as it's named, gear that boosts the owners use and enjoyment from their vehicle. We know our owners like to explore the outdoors thanks to the benefits of Symmetrical All-Wheel Drive and this concept is a way we can extend their use of their vehicle even further."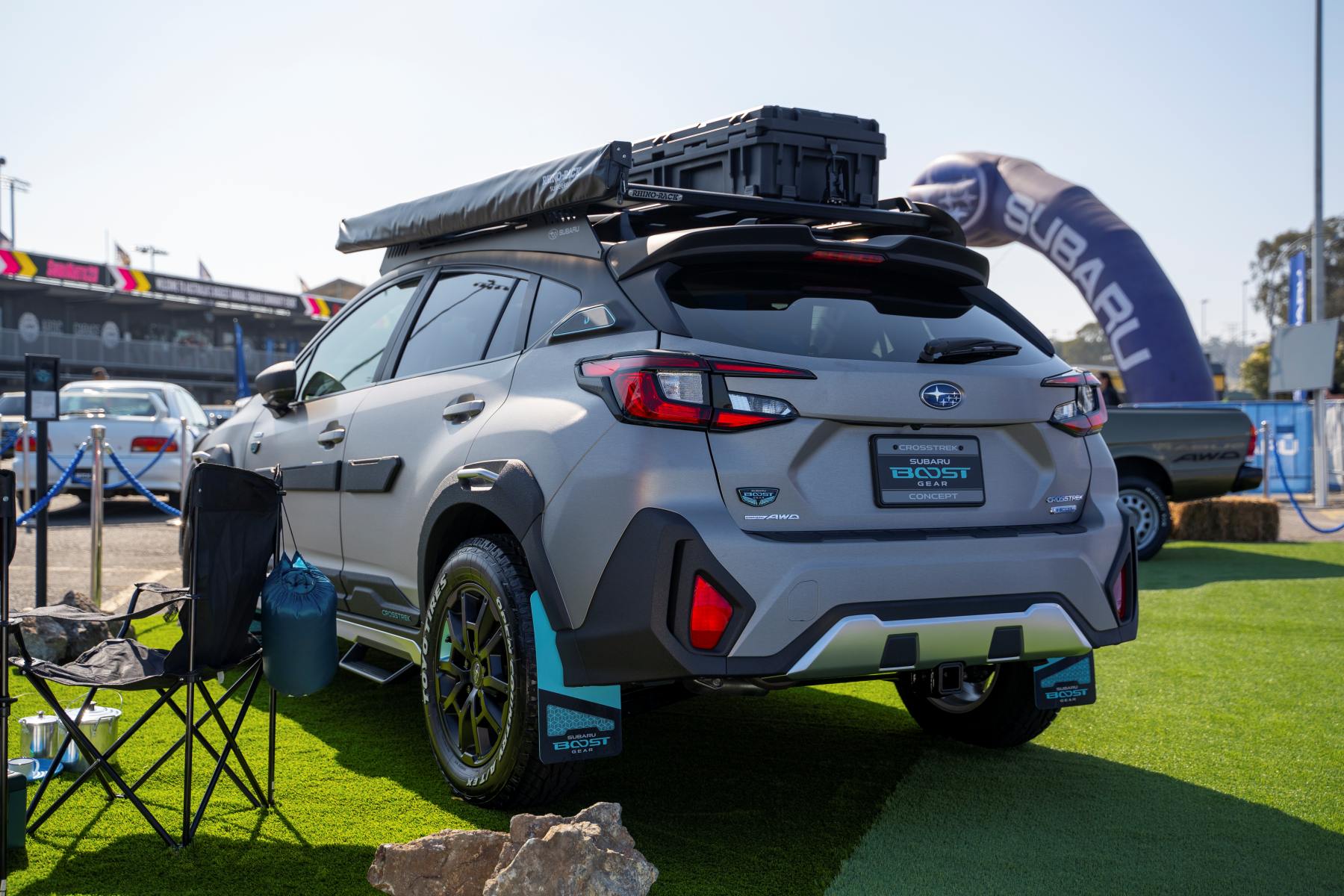 The Subaru Boost Gear Crosstrek concept was initially showcased at the Tokyo Auto Salon and is currently on tour in Australia on display this weekend at the Subinats owners' festival. "We are sharing the Subaru Boost Gear Crosstrek concept with our owners as we look at extending our offerings in this space," Read concluded.