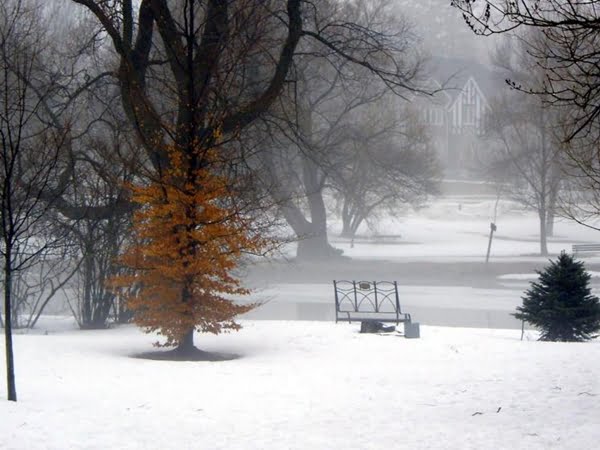 We left Toronto this morning after picking up our Ford Explorer (the Territory in Australia) and travelled to Stratford Ontario. Towns like Stratford are the backbone of the eastern belt of Canada. It felt good to be back in a car again, driving, even if they do drive on the wrong side of the road compared to Australia.
About an hour and a half out of Toronto along some magic freeways that put ours to shame in Australia, Stratford, Ontario is a peacefull hamlet with a population of about 32,000.
Famous for its links to its older counterpart in England and its Shakespearean Festival it has an old world charm with a river running through the middle and parkland that is beautiful both summer and winter.
Of course the most famous export of Stratford of late is the pop sensation Justin Bieber. Born and raised in Stratford, Justin Bieber has gone on to be the teen sensation of the last few years. I know this as one of my daughters is a fan, hence the detour on our travels to his home town.
However the reason for our detour is irrelevant as the town itself is quite charming.
We arrived at our motel, the Best Western Parlour Historic Inn and Suites and checked in. The motel is in the heart of town and the staff are super friendly. I went to the car to get the girls and luggage and returned, walking by the front desk. The receptionist called me over and said that she had a Christmas surprise for us, she had upgraded us to a two room suite.
Well I have to say that just made our day and the suite was awesome. Really comfortable and homely. It has really set the tone for our few days in Stratford. Big tick for the Best Western Stratford, if your coming through this way check it out.
Details of the town tour will come over the next few days but another surprise is the Tim Hortons coffee chain. Great hot chocolates and very cheap. The amazing thing about Canada is that there are coffee shops everywhere and Tim Hortons is about the best.
Cheers for now