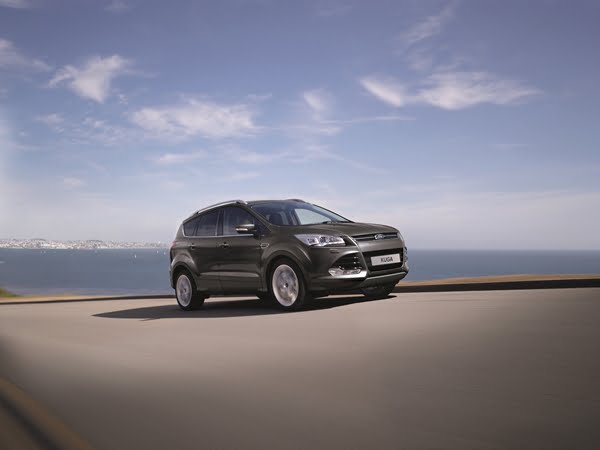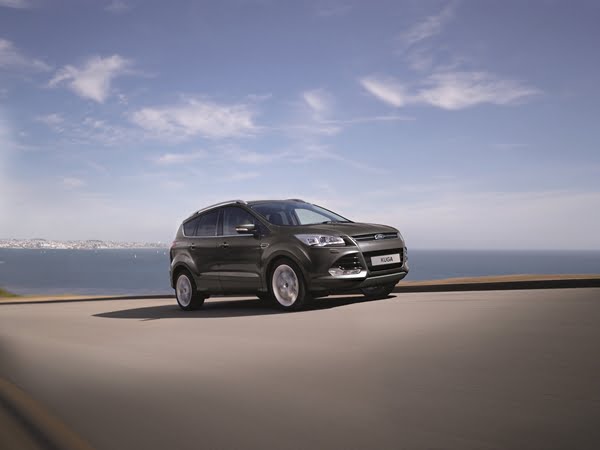 The Ford Kuga will gain an upgraded 400 Nm, 132 kW Duratorq diesel on Trend and Titanium that is more powerful and efficient than Toyota's automatic RAV4 diesel range.
When compared with 2.2-litre AWD Toyota RAV4 Diesel automatic models, the new 400 Nm Ford Kuga Duratorq diesel offers more power and torque whilst still offering better fuel economy over the RAV4 Diesel automatic range†.
Diesel efficiency
To further compliment Ford Kuga's EcoBoost engines, the popular Duratorq diesel has been upgraded to offer customers more power and torque whilst improving fuel economy to 5.7L/100km* (from 6.4L/100km* on Titanium)
"Our upgraded 400 Nm Duratorq engine offers customers the outstanding diesel fuel economy they expect whilst delivering the power and performance they want," said Ford Australia Vice President of Marketing, Sales and Service Graeme Whickman.
"The Duratorq diesel is a popular engine in the Ford Kuga and the new 400 Nm unit compliments the EcoBoost range to offer customers a line of high-tech engines that provide strong performance and return great fuel efficiency," Whickman said.
The upgraded Duratorq diesel engine in the Ford Kuga sees torque surge to 400 Nm (up from 340 Nm) and power increase to 132 kW (up from 120 kW). The upgraded diesel engine available on Trend and Titanium comes standard with start-stop technology as well as Active Grille Shutters to help achieve a fuel-sipping economy figure of 5.7L/100km*.
Cutting edge Technology
The Ford Kuga continues with a surprising array of features including:
•Ford SYNCTM with Emergency Assistance
•Ford's 'intelligent' All-Wheel Drive system with Torque Vectoring Control
•Hands-free tailgate (standard on Titanium, optional on Trend)
•DAB+ radio (standard on Trend and Titanium)
"With standard features like Emergency Assistance, the Ford Kuga offers genuine peace of mind to customers looking for a smart SUV," Whickman said.
A digital compass display in the instrument cluster is now also standard across the range (previously Titanium only).
The optional Technology Pack continues on Trend and Titanium, but now includes a
Tyre Pressure Monitoring system:
•Active City Stop
•Lane Keeping Aid
•Adaptive Cruise Control
•Blind Spot Information System
•Auto High Beam
•Tyre Pressure Monitoring (NEW)
Hands-free Tailgate
Ford's lauded hands-free tailgate continues as a standard feature on Titanium and optional on Trend.
A gentle kicking motion under the centre of the rear bumper activates, unlocks and raises the tailgate when the driver has the Ford Kuga key-free fob in their hand, pocket or bag. This allows quick and easy access to the luggage area without needing to set down packages or dig around for keys. The same motion closes the tailgate.
The system safeguards against accidental openings by being programmed to open with leg motion and the breaking of a miniature electric field – not when a ball rolls under the car or when the vehicle hits a bump on the road.
The system was tested in various settings, including at minus 40 degrees Celsius in the company's climate chamber in Germany to freeze the bumper. The Ford Kuga's tailgate passed with flying colours. There were no unintended openings, and it still opened when the test subject needed it to.
Fresh colours for 2015
The Ford Kuga also benefits from three new colours as well as upgraded engines. The Ford Kuga's exterior design has a bold, strong presence from almost any angle and three new colours, Ruby Red, Magnetic and Tiger Eye make the all-new Ford Kuga shine even more.
"The Ford Kuga already comes in great colours such as Ginger Ale and Deep Impact Blue and we are giving customers even more choice," Whickman said.
"Customers have been asking for a wider range of colours and we feel these three new arrivals really fill out the range on offer."
Ruby Red is a vibrant metallic red with a candy-like glaze whilst Magnetic is a neutral metallic mid-grey that is sophisticated and bold.
Tiger Eye is a bright metallic golden orange with a clean translucent-like effect.
All three new colours are prestige paint options with a recommended MLP of $385.
The Ford Kuga will be available with upgraded Duratorq and new EcoBoost engines from January with pricing to be announced closer to the on sale date.