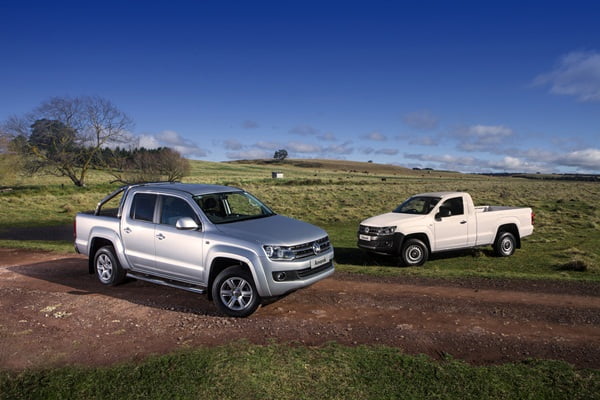 Volkswagen after lagging the market has finally started to play catch up in the Amarok range with the introduction of an 8-speed automatic transmission on dual cab models, powered by the new TDI420 engine. Meanwhile, a single cab Amarok also makes its Australian debut, expanding Volkswagen's existing dual cab ute range.
The Amarok is the first ute in Australia with an 8-speed automatic transmission. The additional gearing provides a greater spread of transmission ratios than a conventional five or six-speed automatic gearbox, affording very positive effects: the TDI engine is more effective in every rpm range, while being more fuel efficient and agile.
The 8th gear is configured for overdrive, reducing engine speed and saving fuel, while the low first gear is designed for off-road use and towing. This versatile set-up means the auto-equipped Amarok with permanent 4-wheel drive is just as capable in allterrain use as the manual version, without the need for additional reduction gearing.
The benefits of the automatic system, however, go further than just the gearing. The new transmission provides a high degree of ride comfort while off-roading and offers a fuel consumption figure of just 8.3 l/100km – up to 1l/100km less than key competitors.
The low rpm speeds generated also have a positive effect on engine noise, keeping volumes within the cabin comfortable at all times. In order to isolate the drive train as effectively as possible from engine vibrations, enhanced torque converters with optimised vibration dampers are also used.
The automatic transmission is combined with permanent 4-wheel drive and a new engine specification: the 132 kW 2.0-litre twinturbo TDI420. This has a maximum torque output of 420 Newton metres, producing exceptional performance and a relaxed ride. When towing a trailer, the ute can handle up to 3,000kg of trailer load with 300kg of downball weight.
However the downside is the price. A whopping $61,000 approximately +ORC. Combine this with the reliability problems VW constantly seems to have and the lack of robustness off road the Amarok is still playing catch up to the market leaders in the market segment.