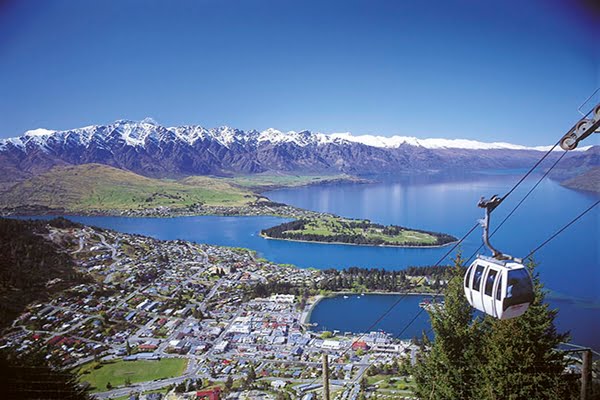 Our stay in Queenstown is coming to an end unfortunately. We have been very comfortable in out two bedroom self contained apartment at Breakfree The Point. One thing we found was that after a full day's activities or even when we were relaxing it was so much more comfortable in an apartment rather than a motel room. There is heaps of room, a full kitchen, unbelievable views over the lake towards the Remarkables mountain range and all at a reasonable price.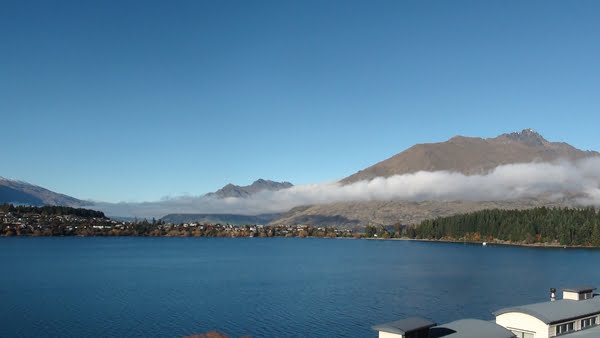 The complex offers a choice of 1, 2, 3 and 4 bedroom apartments on the shores of Lake Wakatipu, Queenstown just 1.5km from the heart of Queenstown. The Point provides guests a range of facilities such as their own private jetty providing the perfect spot in summer to enjoy the sunshine with a book, or let the little ones try their luck at catching a fish.
Each room has its own balcony(apartments only), fully equipped kitchen, laundry, double glazing and underfloor heating(apartments only). All apartments offer superb lake and mountain views. Tennis court and barbecues available on-site for guest use. Sky TV, DVD players, DDI telephone, Internet connection in all apartments. Free booking service for all local tours and activities.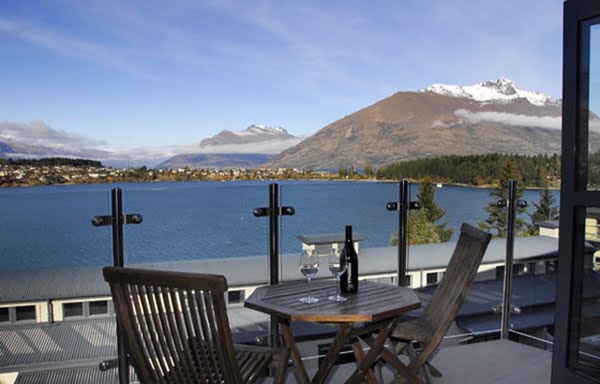 Craig the manager has been there for 13 years with his family and it seems that he has built up a wealth of knowledge about the local and surrounding areas. He is great to chat to and like most of us has some tales from his earlier years. We have been there twice and will definitely be staying there again next time.
Over the few days we have packed heaps in, including some of the main attractions.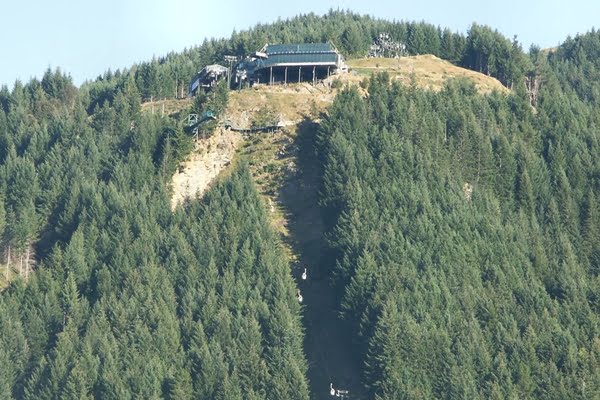 The Skyline Queenstown is exclusively accessed by scenic Gondola. Skyline Queenstown is a 'must-see' attraction during your visit to Queenstown. Up top there are obviously the stunning views, an all you can eat buffet that has awesome food,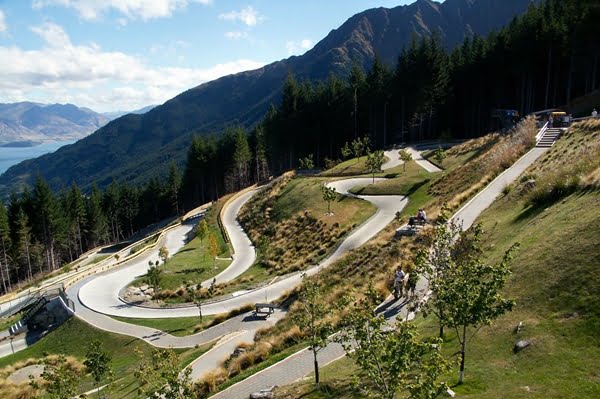 an exciting luge track that has you feeling you are racing on top of the world and for those silly or brave enough there is of course bungy jumping.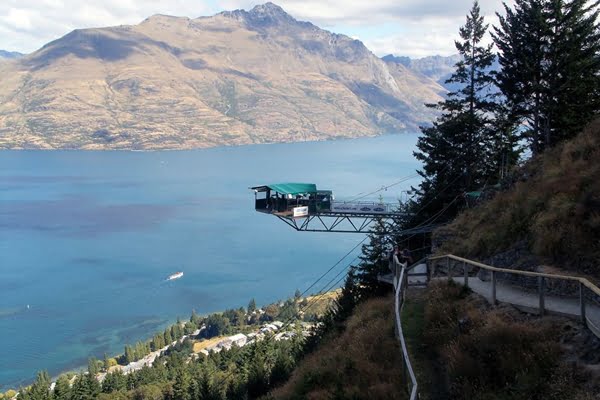 Reputed to be the steepest lift in the Southern Hemisphere, the gondola carries visitors high above Queenstown to the Skyline complex located on Bob's Peak. The best vistas in the region are found here, spread out in a spectacular 220 degree panorama. Numerous observation decks around the complex offer breathtaking views of Coronet Peak & The Remarkables, over Queenstown and across Lake Wakatipu to Cecil and Walter Peaks. Truly magnificent and awe-inspiring.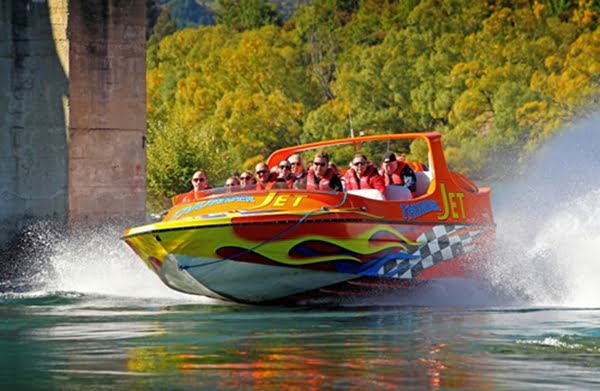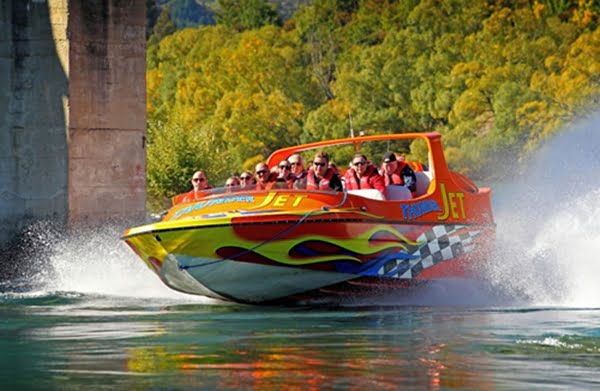 Another must do is the jet boat experience. We chose the Thunder Jet 1 hr ride and Neville our driver made sure we had not only a soaking with exciting 360 degree turns, but fast paced action travelling at 85kmh along the river. He was also full of local knowledge.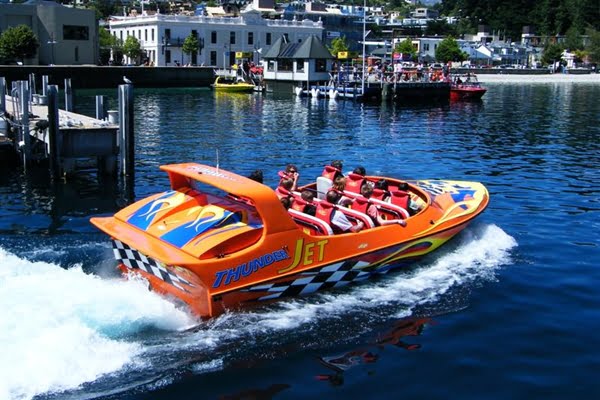 If you are going be sure to rug up and take sunglasses, gloves, beanie and possibly a ski mask if you don't like windburn. If it rains the raindrops are like needles on your face. The day we went it was 7 degrees and it was cold….But it is AWESOME fun!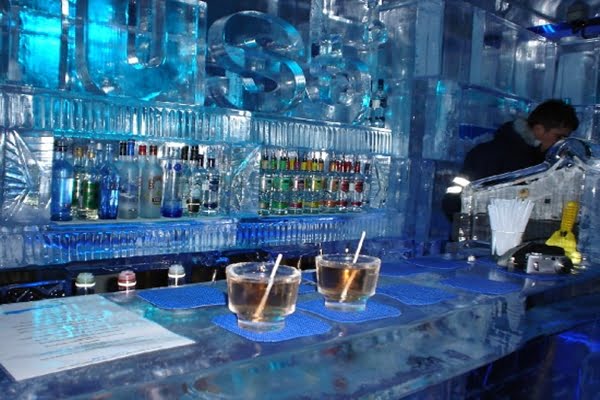 For pre dinner cocktails the place to go is MINUS 5° ICE BAR. Here you can experience over 18 tonnes of crystal clear ice architecture, extreme temperatures at MINUS 5° ICE BAR and colder, live life like a penguin! The evening we went it was minus 8 degrees.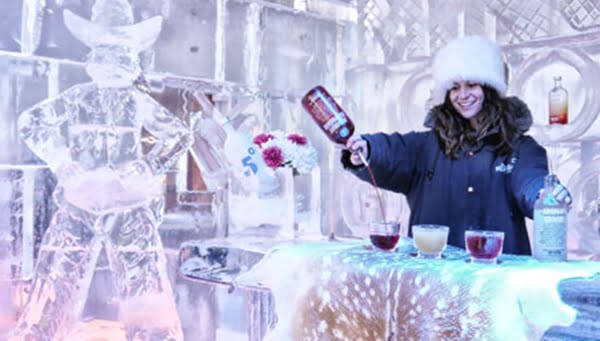 Dressed like an Eskimo you get to explore ice furniture, handmade ice carvings and even drink from ice glasses filled with our famous delicious cocktails.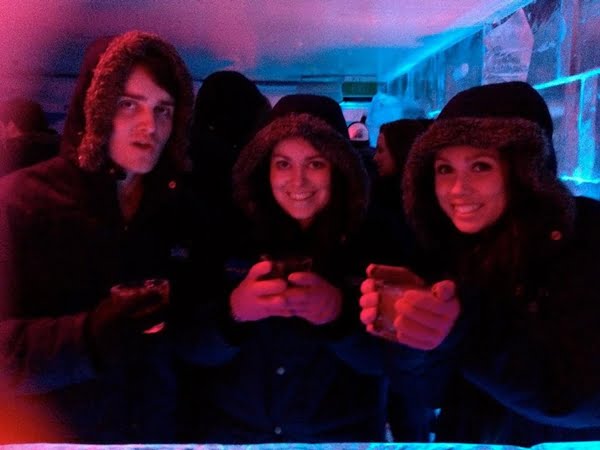 Other attractions or places we ate
• Drive to Cadrona ski field and Wanaka snow farm as well as the Southern Hemisphere Proving Grounds (where car manufacturers from all over the world bring their new cars for winter testing).
• Indoor Mini Golf on the road to the Gondola
• Steamer Wharf for the cool buskers. There was a guy playing a piano that was on rollers with a handle, he just rolled it in and started playing. Very cool!
• Winnies Pizza (THE BEST PIZZA EVER)
• Patagonia Chocolate for a chocolate with chilli that will leave its taste for a while in the mouth. Also just the place to go after the Jet boat experience to warm up. (if you're in town looking at lake, it's the last shop on the right shorefront before the park)
• Cup & Cake Store (off church street in middle of town) (this place is AMAZING)
• Cookie Time (few doors up from Peter Alexander – yummy cookies)
• Left Bank Cafe (outside of the main square….duke street….on way up to the gondola – so so cute & good)
• Ferg Burger (beautiful, big and delicious burgers – sometimes there is a big line but it's worth it)
• The Mexican restaurant opposite the steamer wharf (can't remember the name but the food was great) And the Thai Siam below the Sky City Casino
• Speight's brewery, their 5 Malt Old Dark is now my new favourite NZ beer