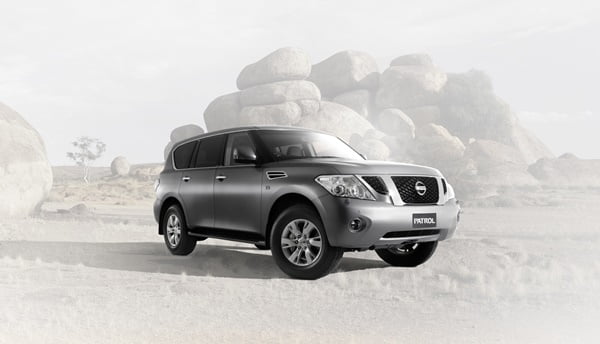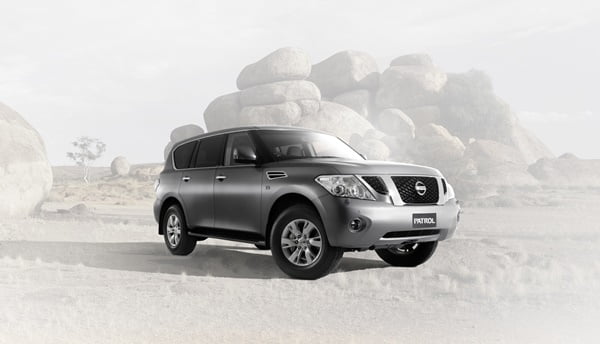 Nissan has confirmed details  for the 2015 Nissan Patrol V8, on-sale from early July 2015, with new pricing  and significant improvement in specification and value. The Patrol V8 is now available in two grades, Ti and Ti-L, meaning that  many features are available as standard. The ST-L grade has been discontinued.
The new grade structure also features new, improved pricing, representing  a significant increase in customer value:
| | | | |
| --- | --- | --- | --- |
| 2015    Nissan Patrol V8 | Previous    MSRP | 2015    Model MSRP* | Estimated    Driveaway** |
| Patrol V8 ST-L 4WD automatic | $82,690 | Discontinued | – |
| Patrol V8 Ti 4WD automatic | $93,390 | $69,990 | $77,424 |
| Patrol V8 Ti-L 4WD automatic | $114,490 | $86,990 | $95,308 |
Inclusions featured as standard on the Patrol V8 include Off-Road  Monitor, which provides information on steer angle, tyre slip and tyre pressure  as well as a compass, and Traffic Monitoring System, which provides real-time  traffic updates to help avoid delays, integrated into the navigation system.
Features maintained that are now available as standard include:
Hydraulic Body Motion Control (HBMC)  suspension system
Leather-accented seats#
Satellite Navigation
Around View Monitor
Tyre Pressure Monitor System
Another notable improvement is the new gear-shift lever position, now  moved to the right-hand side of the centre console, located closer to driver.
Patrol  V8 still features the powerful VK56VD petrol V8 engine, producing 298 kilowatts  of power and 560Nm of torque, driven through a seven-speed automatic  transmission and the Nissan All-Mode 4×4 system with electronic 4WD selection.
Patrol  V8 Ti and Ti-L continue to provide eight and seven seat capacity respectively.
Colour  changes see Alpine White replaced with Ivory Pearl and Precision Grey replaced  with Gun Metallic.
Patrol V8  features a myNissan Service Certainty schedule, three year/100,000 kilometre  warranty (extended warranty optional) and three year roadside assist program as  standard.
* Manufacturer suggested retail prices (MSRP) are provided for media  purposes only and do not include statutory charges or other on-road costs.   ** Maximum recommended drive-away price for vehicle in Victoria  including 12 months' registration, 12 months' CTP and applicable statutory  charges, dealer delivery and administration charges. Price is based on a  private owner aged 40 with a good driving record and the vehicle being garaged  in Victoria. Prices may differ depending on State purchased, individual's  personal circumstances and will vary from dealer to dealer. Premium paint is  available at additional cost.   # Leather accented features and upholstery may contain synthetic  material.