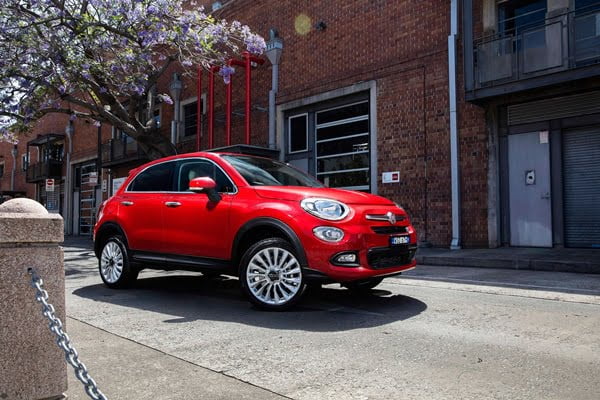 It's not often I drive a car that almost completely changes my perception within a few days however the Fiat 500X Lounge 4X4 did just that. My first impressions admittedly though were as a passenger along Parramatta rd. at peak hour, probably one of Sydney's worst arterial roads.
However the next day I went for a drive and almost immediately this urban warrior started to grow on me. Now I am usually more at home in a dual cab Ute somewhere far from civilisation but the Fiat 500X Lounge started to feel very comfortable.
We later opted for a Saturday afternoon drive up the northern peninsula to Palm Beach, where the rich and famous have their holiday houses. Surprisingly this very chic AWD SUV was quite popular with the locals and tourists alike.
Sitting in a fish and chip shop overlooking Pittwater I noticed just how many people both walking and driving past either stopped for a better look or looked sideways from their car as they passed. Yes the style gets a big tick.
While the Fiat is marketed as a 4X4 in reality it is a beefy inner city warrior for those that want something more muscular than the normal 500 or MINI etc. Given that the 500X rides on 18 inch 45 series profile tyres I'm not sure just how far the off road pretensions go.
So let's assume that the majority, well, all drivers probably will utilise the 4X4 feature for safety, wet weather and weekend trips to the snow.
The exterior as mentioned is stylish, well balanced and muscular. To my eyes it is more appealing than the normal 500. I could go into marketing speak overdrive and talk about flowing lines etc., but let's keep it simple. The 500X looks pretty darn good.
Internally it is a surprise and a combination of both good and bad as only the Italians could do.
TO READ THIS AND 298 PAGES WITH 66 OTHER COTY REVIEWS