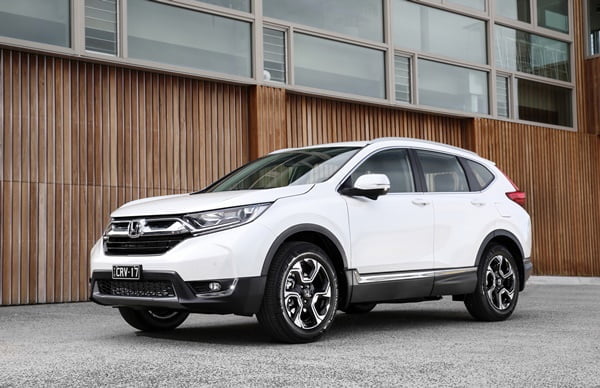 A buyer once told me that he wasn't looking at a Honda because it didn't have enough tech. That might have once been true, but certainly is not the case now on the VTI-S AWD CRV we are testing here. 2017 has seen the launch of an all new CRV
The new car is bigger on the outside than the old model. It also looks much more modern. The 17" wheels on the VTi-S keep the cabin a little quieter than the higher grade on 18" wheels on some of the goat tracks masquerading as roads.
They look great though and give the exterior a bit of extra polish. Headlights and tail lights have LEDs, including DTRLs.
It also makes better use of interior space. The cabin is incredibly spacious, and has grown in all directions, and has tons of added tech. Clever seats can be configured easily, especially the back row and as mentioned, there is a 7-seat option.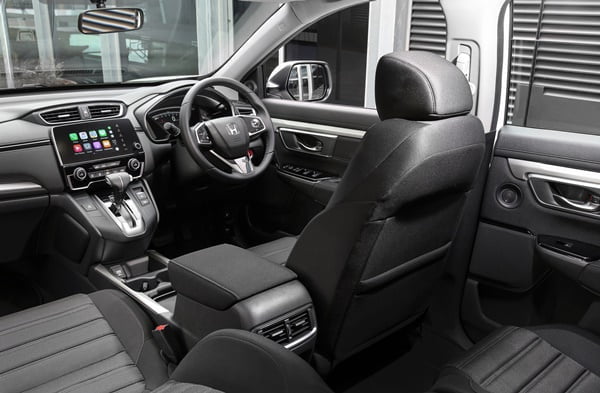 Without the driver being aware of it, a dab of brake here and there is applied to individual wheels to make an average driver look more like Alan Jones the F1 driver, than Alan Jones the radio person. Genius.
Apart from the CarPlay/Android Auto, there are some other natty inclusions. The centre console has a voluminous bin that can be configured 3 ways. It is deep enough to take a bag, or shallow enough for a coffee cup. There is a raft of bins and cubby holes, and places to charge your devices.
The infotainment system on a 7" LCD responds reasonably. There are touch volume controls there, and more touch controls on the steering wheel. There is no DAB radio.
The 3rd row of seats if fitted, takes some of the boot space, but can be used for shorter occupants. If you don't like your oranges rolling around the boot, you can put these seats up.
It takes the boot down to a manageable 150L. Tumbling the 2nd row seats forward adds extra space if you need bigger items carried. All models get full size spare wheels.
TO READ THIS REVIEW AND 298 PAGES WITH 66 OTHER COTY REVIEWS