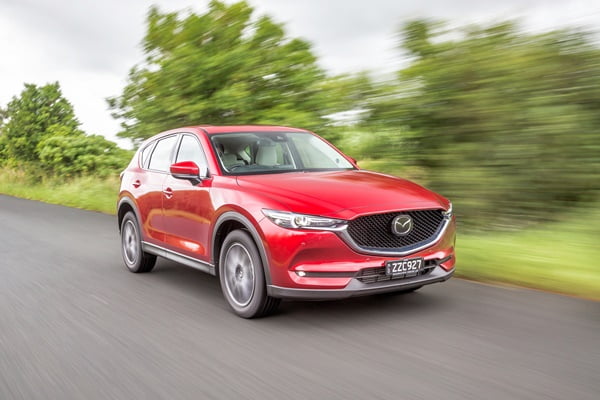 Since the original CX5 was launched some four or five years ago it has proved to be a sales success for Mazda with the public taking to its subtle style and feature packed value. Fast forward to 2017 and the all new CX5 has now been released and I had the opportunity to drive some variants on the launch. Here are my initial thoughts. More in depth reviews will follow as we have the opportunity to drive the cars for a longer period of time.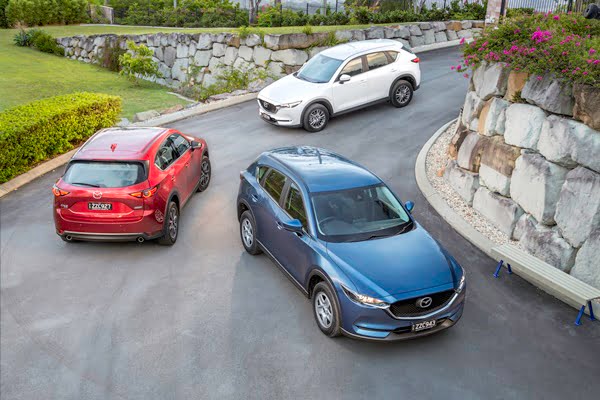 The quick summary is – nice car, drives well, looks good and is available in five combinations and formats.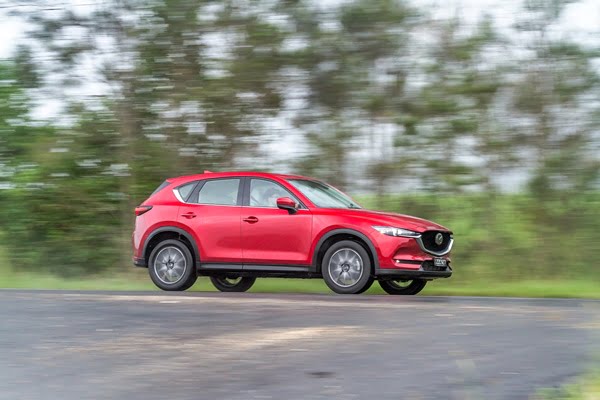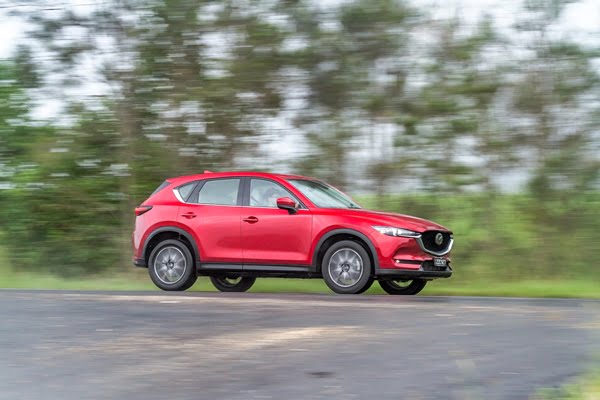 In All Wheel Drive you have the Maxx , Maxx Sport ,Touring ,GT ,Akera ,and  in Front Wheel Drive  you have The Maxx and Maxx Sport .Starting price for the All New Mazda CX5 is from $32156(FWD Maxx)  to the top of the range $51005 (AWD Akera) .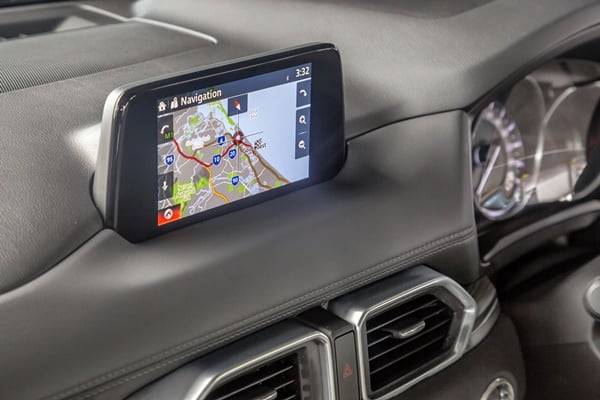 The vehicles have been "blessed" with new technology ,some I like others I think "What for, and how much cost did that add to the bottom line?" .Looking over the current Mazda web site for information on the new release you have a myriad of information and wonderful headings such as SKYACTIV TECHNOLGY ,G-VECTORING CONTROL , i-ACTIV AWD, For more information than I can type here go to https://www.mazda.com.au/imagination-drives-us/#i-activsense-safety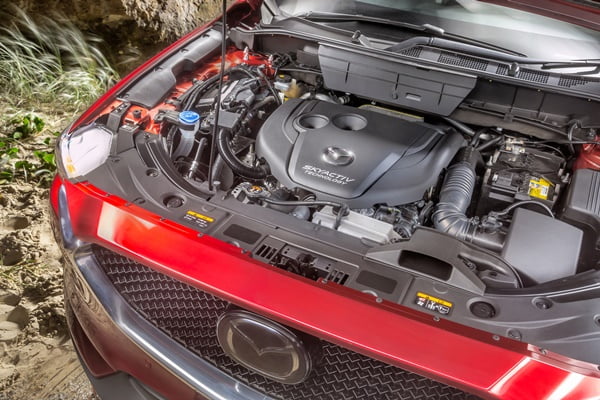 Can I say look this info up on their web site. It's interesting and vehicle technology these days is incredible but reading about it is boring .You need to get in the car and experience the ride to appreciate the lengths that Mazda has gone to, to make this a truly incredible car to drive.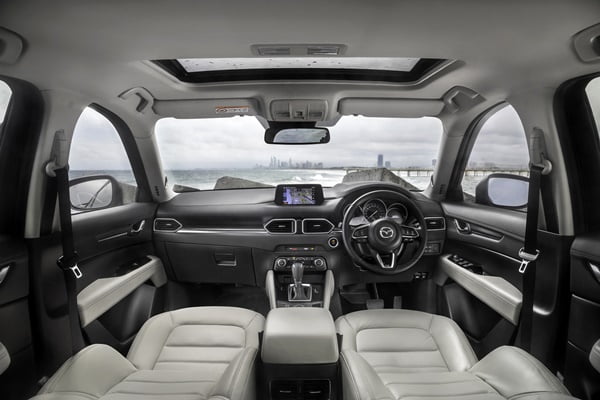 Jumping into the vehicles for the first time it is reminiscent of the previous model, some nice slight changes to the look and interior as you'd expect, but also you would expect that the vehicle will drive and handle as well as its predecessor, and of course it did but was also better.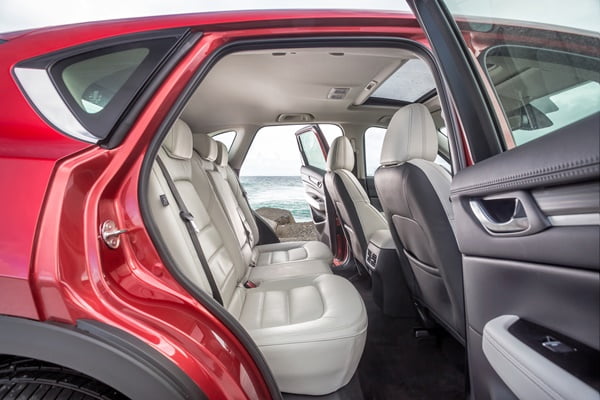 I was impressed by the layout of the interior, comfortable and spacious, from the base model to the top of the range .You feel you are in the same vehicle, it just depends on what creature features you want on your vehicle. I have to say I was impressed by the Heads Up Display in the Akera but do I really need it .Truly the features of these vehicles are incredible to make your driving safe and enjoyable.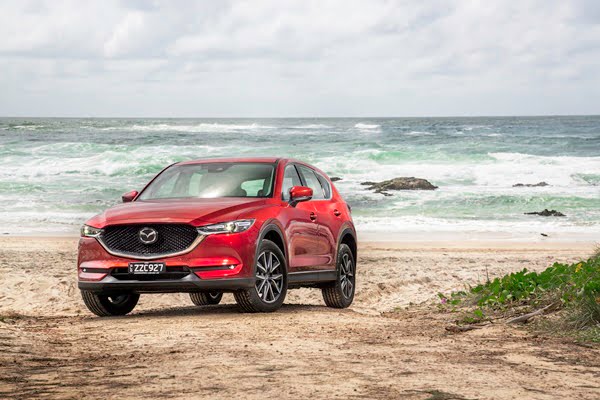 As I mentioned the top of the range vehicle has the Heads Up Display but you have these extra features thrown in the mix as well .BSM,RCTA,SCBS,TSR,DAA,ALH,LDW,MRCC ,Yes it's a mouthful and I've used all the abbreviations as I think my typing hand would have fallen off after typing out all the options, can I say "check out the web site "but more importantly take one for a spin ,Yep get in it and drive it. Importantly Mazda, in a win for buyers, has included some previous options as standard on the new model. Nice one Mazda.
Exterior looks fantastic. I love the rich colours that are available, eight in total, my favorites being, Soul Red Crystal Metallic and Deep Crystal Blue Mica combined with the smooth lines of the Mazda CX5. It does have a distinctive look that is definitely their own which separates them from the pack. The Mazda CX5 has a great stance and is easily recognizable Its simple and straight forward I think it's safe to say that when you look at the first Mazda CX5 launched in 2012  to current release your able to recognize the breeding line .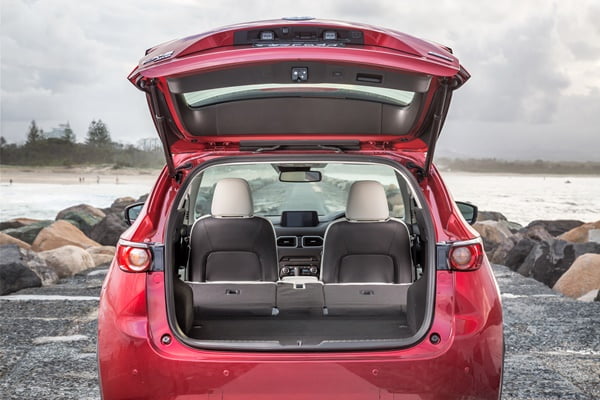 Asking Mazda owners their opinions on their vehicles I always get a great response. Not only do they enjoy their vehicles but they are very comfortable talking about the after sales service that Mazda offers and when you buy from Mazda you seem to become a new welcomed member to the family, which once in you are in your are taken care of, and in today's market that a win win for both parties.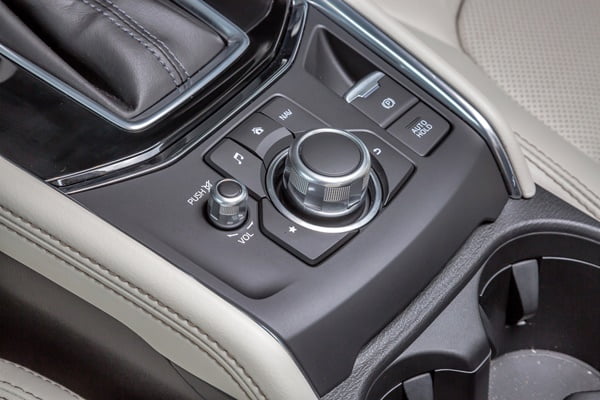 I think I like what Mr. Masaya Kodama program manager for Mazda says "Less Is More " (a Japanese aesthetic). I think with the great variants across the Mazda CX 5 range you will find a vehicle that you will enjoy to drive and be part off .This is a stand out SUV get out there amongst it and have a drive.
The all-new 2017 Mazda CX5 continues the winning tradition of stylish, sporty, practical cars in the Mazda CX range.