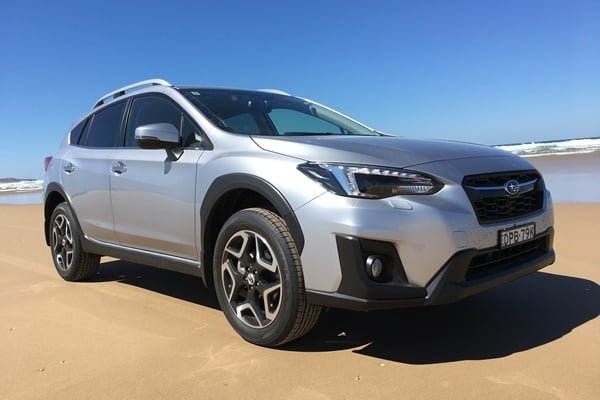 With the launch in June 2017, the second generation MY18 Subaru XV went from boring to bold and is based on the recently developed and released Subaru Global Platform (SGP) first seen in Australia in the Impreza. The top of the range is the XV 2.0i-S which we are testing here.
Looking at the XV, it is obvious the external changes have dramatically freshened the styling. It is one of those cars whose appeal grows the longer you have it. It looks good from almost any angle, which is difficult for most cars.
Key external features are the sleek roof rails, rear roof spoiler, revised tail lights and the LED headlights. These LED headlights in XV 2.0i-S include advanced functions such as Steering Responsive Head lights (SRH) and LED daytime running lights (DRL).
The MY18 XV is a little bit bolder, a little bit longer, a bit sharper and a little bit sleeker. This sums up the new XV exactly, little changes almost everywhere with some big changes that all add up to a complete redesign.
The major difference with the new generation XV is the new SGP which transforms the vehicle. Body and chassis rigidity are increased significantly between 1.7 and 2-times that of the superseded model and huge improvements are made to the suspension and associated systems.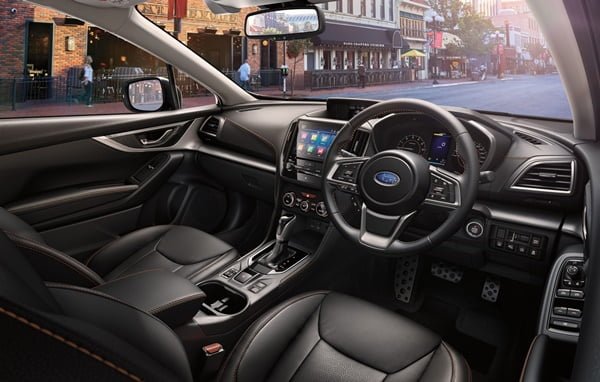 Subaru was previously always at the cutting edge with design and features for its segment. They lost their way for a while but recently have surged ahead again. This is obviously displayed in its interior.
It has a quality ambience to it with soft touch fascia, leather accentuated trim, highlight stitching and a redesigned layout that focuses on the driver with a subtle sophistication beyond most others in the segment.
It's surprising how comfortable the driver's position feels. The front heated leather seats are very supportive, despite the lack of an adjustable lumbar support. The driver's seat is electronically adjusted and with the height and reach adjustable, relatively thick, rimmed steering – wheel I found a really comfortable position………
TO READ THIS REVIEW AND 298 PAGES WITH 66 OTHER COTY REVIEWS