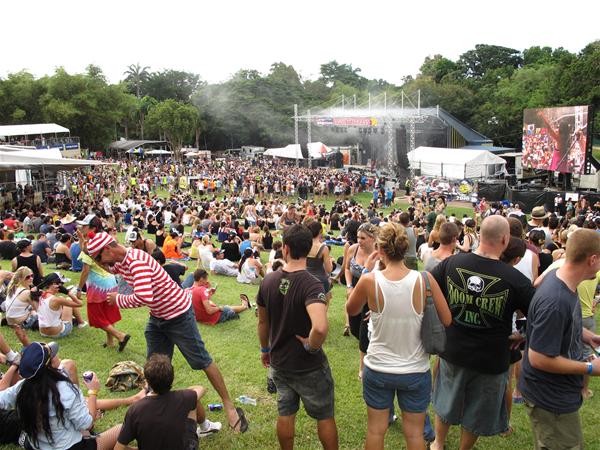 BASSINTHEGRASS 2012 Starts on 26 May 2012
The Territory"s biggest music extravaganza attracts some of Australia"s biggest bands.
BASSINTHEGRASS has grown into one of the biggest events in Darwin, providing entertainment to all age groups with the best of home-grown and interstate bands. Details of the 2012 concert will be release towards the end of 2011 and into early 2012, keep checking their websites for updates.
BASSINTHEGRASS is conducted in a safe and friendly environment and a 37-square metre giant screen makes the day and the entertainment event "bigger". There are shade structures, food and confectionery stalls.
Since the first concert back in 2003, BASSINTHEGRASS has become a "must see" event on the calendar.
www.bassinthegrass.com.au/