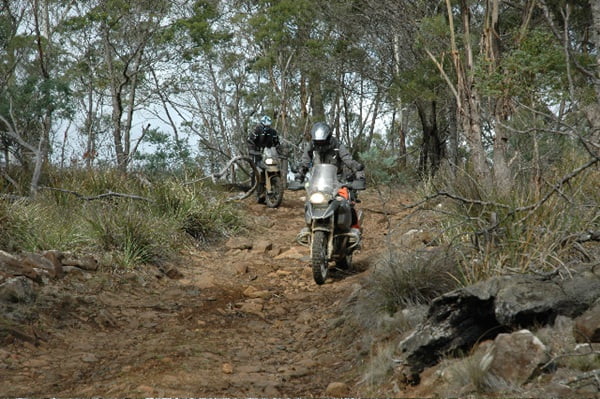 BMW Australia has been conducting off road training for GS riders since 2005, since then hundreds of customers have learnt how to handle their dual purpose GS machines in all kinds of off road conditions. This year, a small number of bikes will be available for customers to rent if they don't own their own GS machine.
2012 course details are being finalized and details will be announced soon. It is expected that courses will be held in Victoria, NSW, Queensland and Western Australia in October and November.
During the two-day course, participants are taught the fundamental techniques of off-road riding and will progress to a level they never before thought achievable. These basic techniques are the core elements of novice through to advanced riding.
Some of the skills covered are:
•Slow-speed manoeuvring and control
•Correct body position/balance
•Throttle and clutch control
•Cornering
•Braking
•Ascending and descending hills safely and confidently
•Riding over/around obstacles
Courses are expected to book out fast, to be the first to receive course details you can register interest by email (please supply phone number and address) – infomotorrad@bmw.com.au