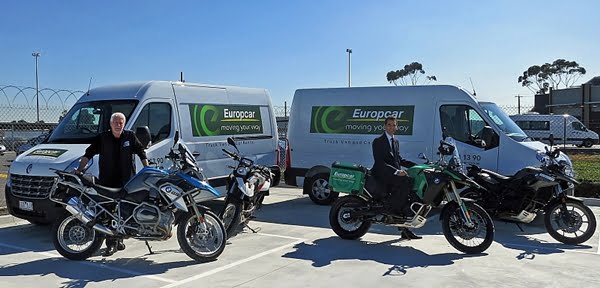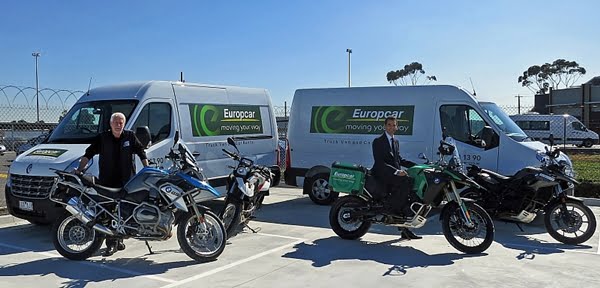 A range of BMW motorcycles are now available to hire in Melbourne through an alliance between Europcar Australia and Off Track Motorcycle Rentals.
Off Track Motorcycle Rentals will supply a full range of BMW's latest GS motorcycles from its Tullamarine airport location and at Europcar's CBD location.
Europcar Managing Director Ron Santiago said, "We are continually looking to add mobility solutions to our portfolio. Adding motorbikes to our services in Australia is further providing customers with more varied ways of travel."
Owner of Off Track Motorcycle Rentals,Grant Evans, anticipates that the partnership with Europcar will encourage more people to consider motorbikes as a mode of travel.
"In Victoria, we're lucky to have some of the best motorcycle roads in the country. By partnering with Europcar, we'll be giving more people a chance to take advantage of the amazing rides available," said Evans.
BMW Motorrad Australia Marketing Manager, Miles Davis, echoed Evans' thoughts.
"The BMW GS models are perfect for this application, allowing ease of riding both on the road and exploring secluded off-road locations. Hop on any one of them and head down to Phillip Island for the MotoGP, World Superbikes or perhaps take a spin along the Great Ocean Road," said Davis.
The BMW GS motorbikes range from 650cc to 1200 cc and are suited for both sealed and unsealed roads. All bikes come with class leading safety features including ABS and a full range of rider safety gear and helmets are available for hire.