BMW Off-Road Training courses launched almost 10 years ago, leading the way in off road Adventure motorcycle skill development. Details of the much-anticipated 2013 BMW Motorrad Off-Road Training Courses have now been announced.
NSW – June 15/16, August 23/24, 25/26 at Dargle Valley, Sydney
QLD – August 30/31, September 1/2 at Green Park, Sunshine Coast
VIC – November 15/16 and 17/18 at Broadford, Melbourne
WA – November 15/16, 17/18 at Kirrup, south of Perth
Course costs are $685 on your own bike, or $985 with BMW G 650 GS Sertão (limited availability, NA in WA). Morning and afternoon refreshments and lunch are included in the entry fee.
Bookings at bmwmotorrad.com.au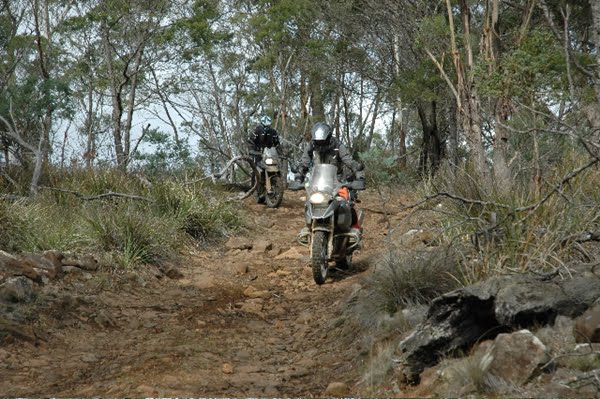 Courses have been specifically designed for BMW GS riders of all levels. From those who are new to off-road riding as well as experienced riders; there are always new skills to learn and develop.
During the two-day course, participants will learn everything required to get the most out of their GS machines when it comes to getting off the beaten track. Developing the fundamental techniques of off-road riding riders will progress to a level they never before thought achievable.
Some of the skills covered are:
•Slow-speed manoeuvring and control
•Correct body position/balance
•Throttle and clutch control
•Cornering
•Braking
•Ascending and descending hills safely and confidently
•Riding over/around obstacles.
•How to lift, balance and manoeuvre a motorcycle in awkward situations
"Since 1980, BMW GS riders have enjoyed the unique qualities of BMW Motorrad's class leading GS adventure motorcycles. These courses will improve rider skills, increase confidence and help riders explore the full capabilities of their GS's," said Miles Davis, BMW Motorrad Australia's Marketing Manager.
All courses are conducted by BMW Motorrad's Authorised Training Partner, Moto Development, an off-road training specialist.