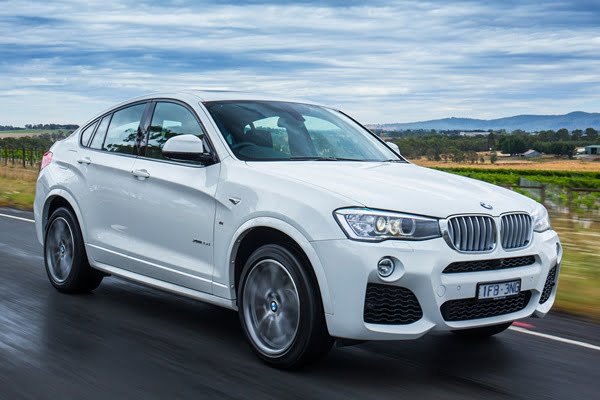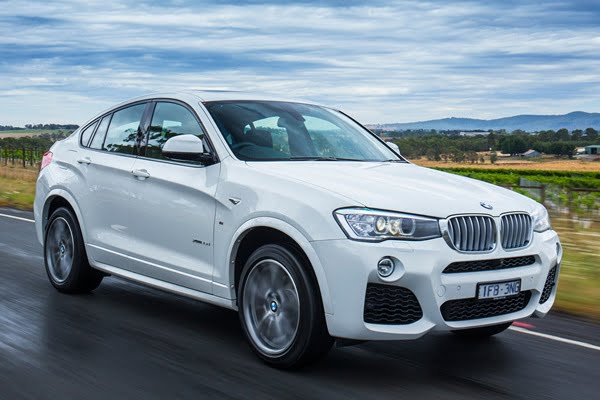 BMW Group Australia has announced the launch of a new flagship model for its BMW X4  range, the xDrive35d, arriving on showroom floors this month.
Priced from $89,900*, the latest addition to the BMW X4 range delivers increased levels of    performance and specification, replicating the breadth of equipment in its petrol fuelled    alternative.
The X4 xDrive35d is powered by a 3.0 litre, six cylinder engine, with BMW TwinPower    Turbo technology, adding significant output over the xDrive30d it replaces within the    brand's model line-up, while retaining its miserly levels of fuel economy.
Generating 230kW and 630Nm of torque, increases of 40kW and 70Nm respectively over    the outgoing xDrive30d, the BMW X4 xDrive35d charges from 0-100km/h in 5.2 seconds,    while fuel consumption measures at six litres per 100 kilometres.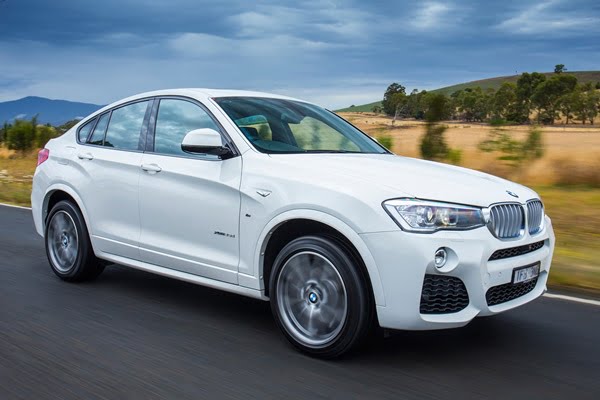 BMW Group Australia Head of Product and Market Planning, Shawn Ticehurst, said the    xDrive35d will assume status as the flagship model in the X4 range.
"With substantial increases in performance and specification, the BMW X4 xDrive35d is a    welcome addition to the brand's model line-up," Ticehurst said.
"Since its launch in 2014, the X4 has enjoyed great success, confirming the strength of our    X range of sports activity vehicles, which was recently bolstered by the arrival of the new    BMW X1."
Sharing the same extensive list of standard equipment as the xDrive35i, the xDrive35d is    equipped with an eight-speed sport automatic transmission with Steptronic, Dynamic    Damper Control, 20-inch M light alloy wheels and a full suite of driver assistance features.
These include cruise control with braking function, front and rear Park Distance Control,    Rear View Camera and Surround View, with 360 degree visibility, providing optimum    assistance for parking and manoeuvring in confined spaces.
Receiving the M Sport package as standard, the xDrive35d is equipped with M    Aerodynamics package, M leather steering wheel with gearshift paddles and upholstery in  Nevada leather.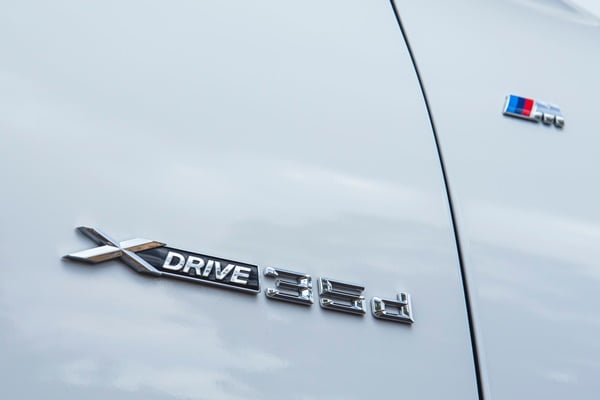 Comfort access system, including keyless vehicle access and contactless tailgate operation    is also included with base specification, in addition to ConnectedDrive Freedom, which    consists of ConnectedDrive Services, Remote Services, Real Time Traffic Information and    Concierge Services.
The entire cache of ConnectedDrive features is completed by Intelligent Emergency Call,    Teleservices and Real Time Traffic Information, while DAB+ Digital Radio and Harman/    Kardon Surround Sound system, with 16 loud speakers, headline the entertainment    offerings.
All maintenance requirements for the BMW X4 range are controlled by the Condition Based    Servicing (CBS) system.
With CBS, sensors and advanced algorithms monitor and calculate the conditions in which a    vehicle is used, including mileage, time elapsed since its last service, fuel consumption and    how a vehicle is driven.
Based on the information captured, maintenance requirements are determined, identifying    whether an annual vehicle inspection or oil service is due.
Selected BMW service and maintenance costs can be covered by a single, one-off advance    payment with BMW Service Inclusive (BSI), which is available in two packages: Basic or Plus.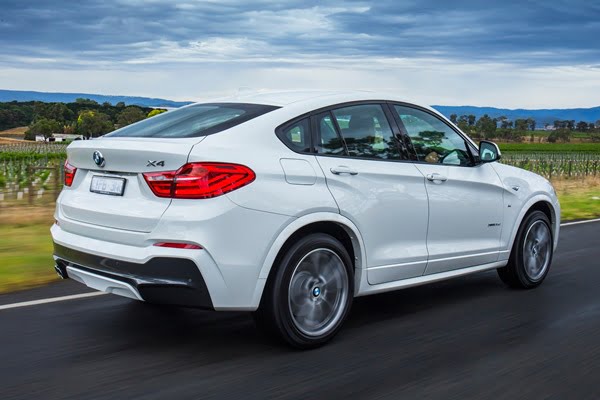 BMW Group Australian pricing and standard specification*:   X4 xDrive35d $89,900
     Eight-speed sports automatic transmission with Steptronic
Dynamic Damper Control
M Sport Package, including 20-inch M light-alloy wheels, M leather steering wheel      with gearshift paddles and M Aerodynamics package
Leather Upholstery
Bi-Xenon headlights
Auto Tailgate
Navigation system Professional
Rear View Camera
Surround View, with 360 degree visibility
Comfort Access system
ConnectedDrive Freedom
Real Time Traffic Information
DAB+ Digital Radio
Harman / Kardon Surround Sound System
Internet
* Manufacturer's Recommended List Price is shown and includes GST and Luxury Car Tax    (LCT) – if applicable, but excludes dealer charges, stamp duty, statutory charges and onroad    charges, which are additional and vary between dealers and States/Territories.    Customers are advised to contact their nearest BMW dealer for all pricing inquiries.