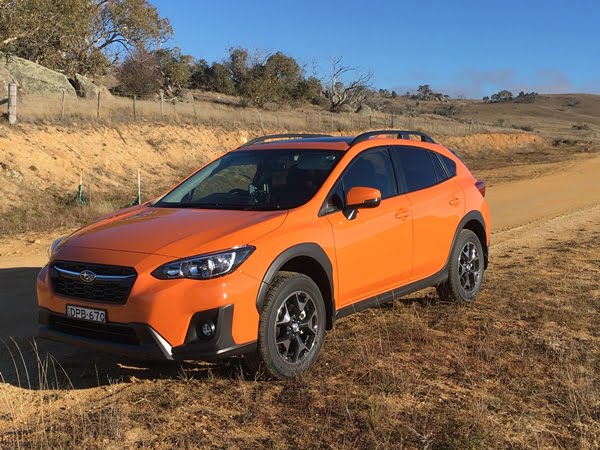 Subaru has launched the latest version of its XV range. Based on the recently developed and released global platform first seen in Australia in the Impreza. This is a game changer for the segment.
The launch was held at the Lake Crackenback resort near Thredbo. At first I felt that was an odd place to start a test drive but then I realised it was probably the perfect place because the XV is tailor made for the skiing set. In the frosty cold morning air the Subaru XV appeared crisp and fresh.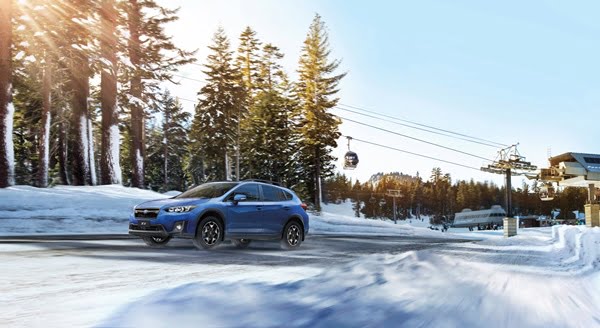 The previous model, launched about 5 years ago, was, well rather boring. It did nothing wrong but lacked any sort of adventure or character. The new Subaru XV actually changes that, but more on that later. The second generation 2018 MY Subaru XV is really chalk and cheese with the previous model.
Let's have a look at a few of the many improvements to the XV. Firstly the design. Cutting through the beautifully crafted marketing hyperbole, it is obvious the changes to the external style have dramatically freshened up. It's a little bit bolder, being 35mm wider, a little bit sharper and a little bit sleeker. This sums up the new XV exactly, little changes almost everywhere with some big changes that all add up to a complete redesign.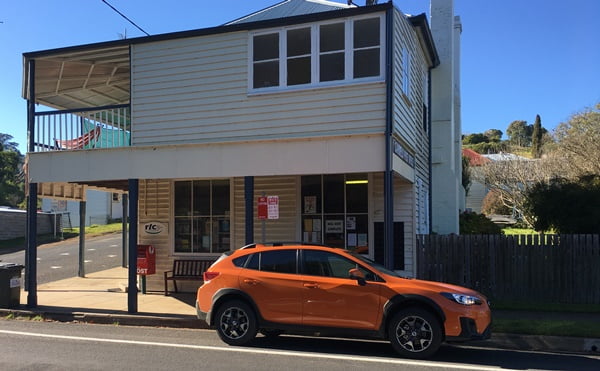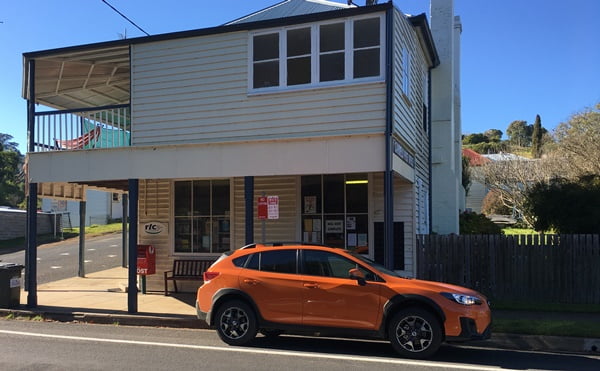 Subaru was always at the cutting edge with design and features for its segment. They lost their way for a while but recently have surged ahead again. This is prominently displayed in its interior. It has a quality ambience to it with soft touch fascia, highlight stitching, redesigned layout that focuses on the driver and subtle sophistication beyond others in the segment.
It's hard to portray how comfortable the driver's position feels. From the thick rimmed steering wheel with redesigned controls, thick stalks that sit proud of the steering wheel spokes for greater visibility, and the clear instinctive dual dial dash that has a centre MFD.

The centre console stack houses the widescreen 6.5 inch MFD that provides a host of variable information including X Mode, which can be selected by the driver.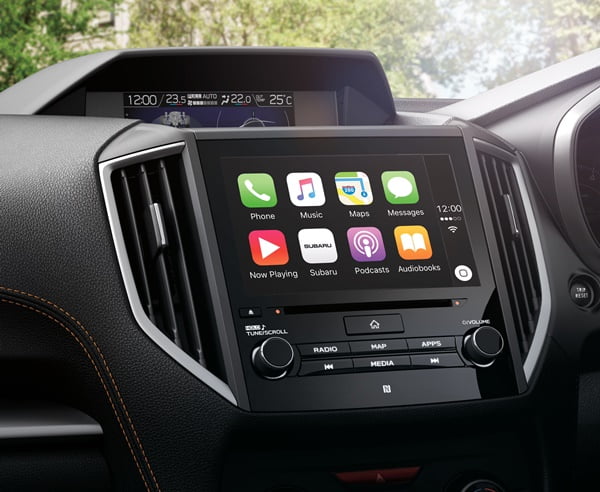 Below that is a large 8 inch screen that allows Smartphone connectivity based on Apple CarPlay™ and Android Auto™ services, is used to boost mobile connection functionality. This is one area that the improvements in Subaru style is most noticeable.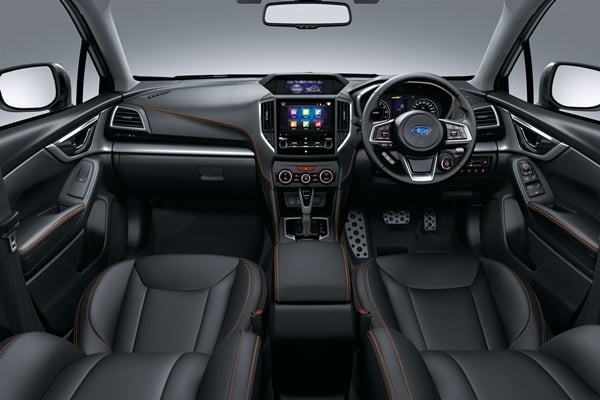 Inside there is a feeling of more space and that is a direct result of the new global platform. The XV wheelbase is increased 30 mm and the car is 20 mm wider. Inside, cabin width is up 29 mm at the front and 34 mm rear, and distance between seat centres up 20 mm. Rear leg room is up 26 mm.

I am 190cm tall, and considerably larger than the average bear and I felt comfortable in both the front and back seats. It is a very comfortable four seater. There is plenty of head, shoulder, butt and leg room. This is a great four seat vehicle.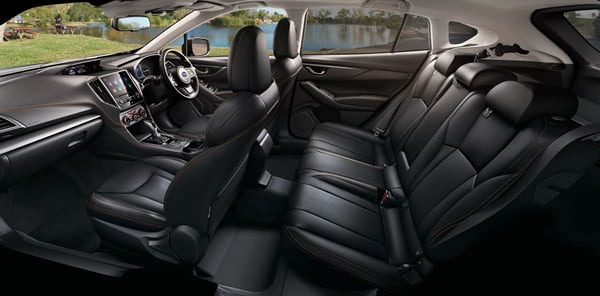 I can even put my arm down the side of the driver's seat, which is not common on vehicles in this size segment.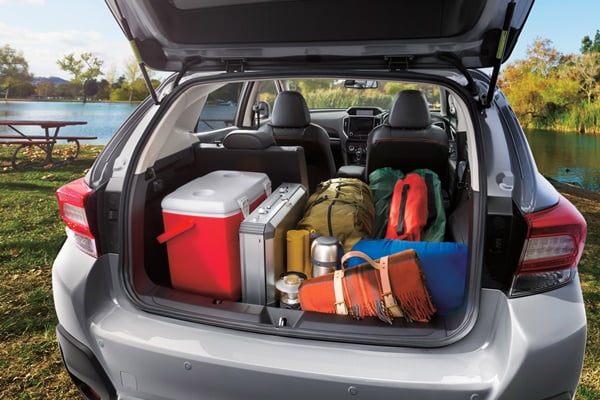 The boot is relatively large however it is shallow, i'm not sure why considering the spare is a space saver. The seats do fold flat though and that makes the area very practical.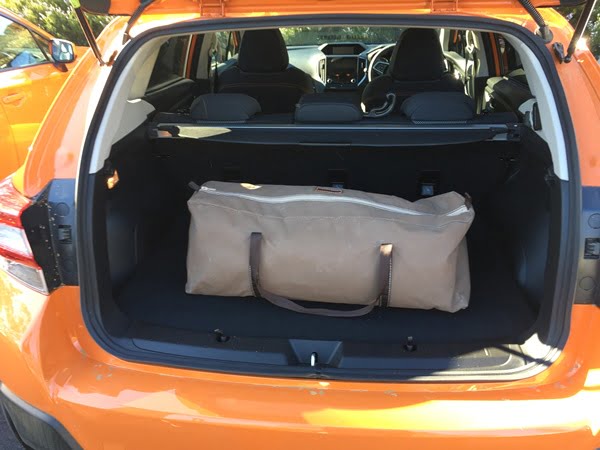 So inside there are some big tick for the new XV. Plenty of room, sophisticated styling, packed with features and comfortable for taller drivers.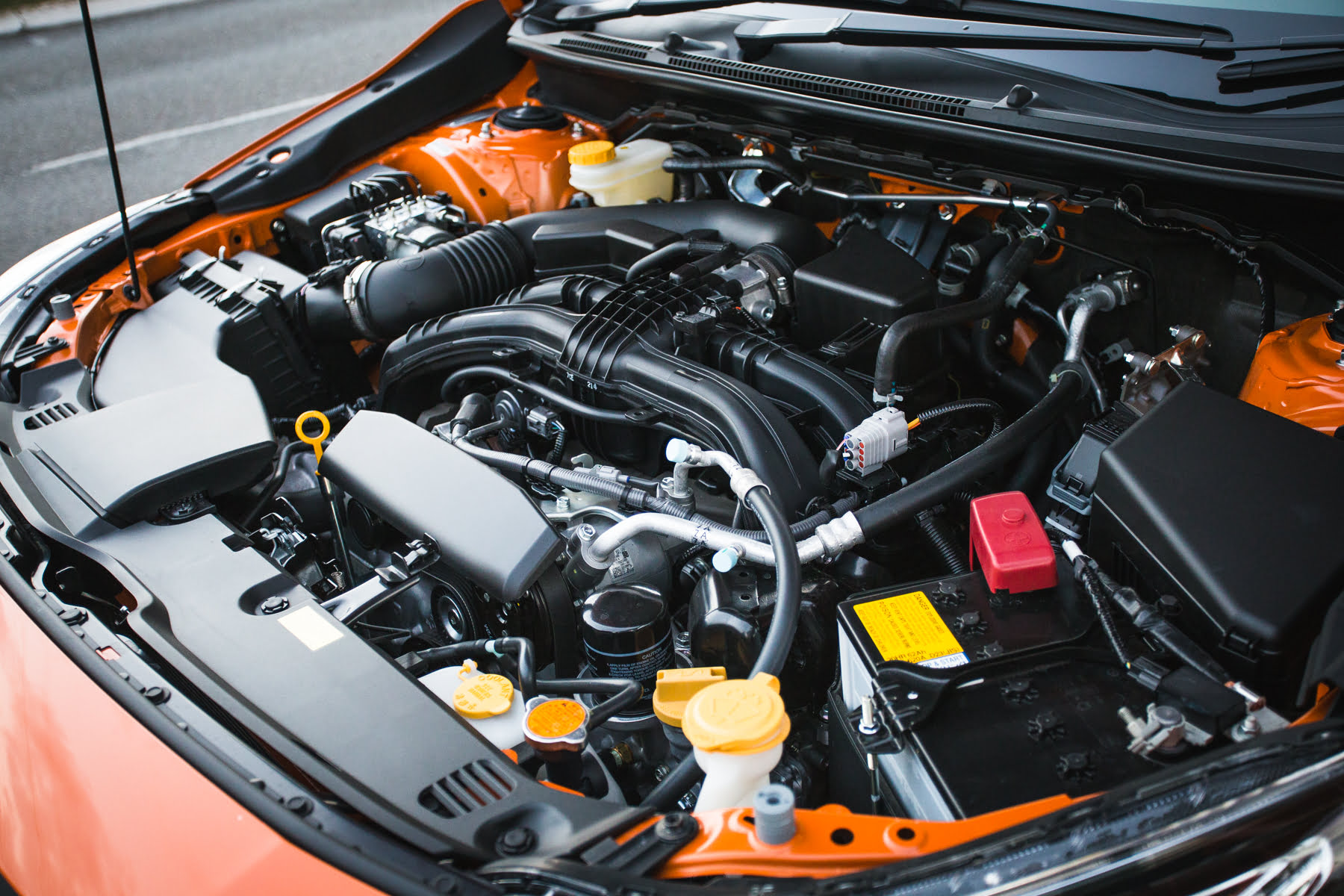 Let's look under the body. The Subaru XV is powered by the 2.0-litre direct-injection normally aspirated four cylinder boxer engine, producing power of 115 Kw @ 6000 rpm and torque of 196 Nm @ 4000 rpm. This is mated to a 'seven' speed CVT. I'm not normally a fan of CVT boxes, and the previous model wasn't a favourite, however this new one works with the engine almost perfectly to extract the best from the engine. It is by no means a powerhouse, but when kept in its rev range it is tractable enough for most situations. My personal preference is that the XV had more power or at least a diesel engine as well. The CVT is quiet and smooth and definitely an improvement. The lack of a manual option for the XV means that the CVT is important. Amongst a number of the journalists on the launch there was some mixed responses to the CVT, however for me it certainly isn't a limiting factor.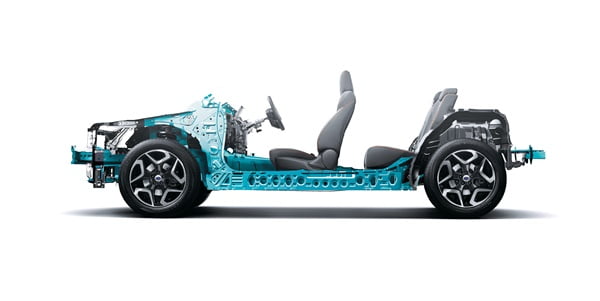 As mentioned the new XV sits on Subaru's new global platform. Without going into too much detail, the new platform is a game changer for the segment. It is leaps and bounds ahead of the competition. It allows dynamic handling, smooth and complaint ride, combined with revised suspension geometry. The steering feels solid, a little vague, but with enough feedback. The XV feels planted to the road.
Road noise is minimalised, especially on heavy bitumen and dirt roads etc. On the launch drive there was a good mix of surfaces to drive on with many sections of dirt and corrugations, potholes etc. The XV only lost composure a few times and it was being pushed, more than most drivers would. The redesign has also reduced the NVH levels to a cut below others in the segment.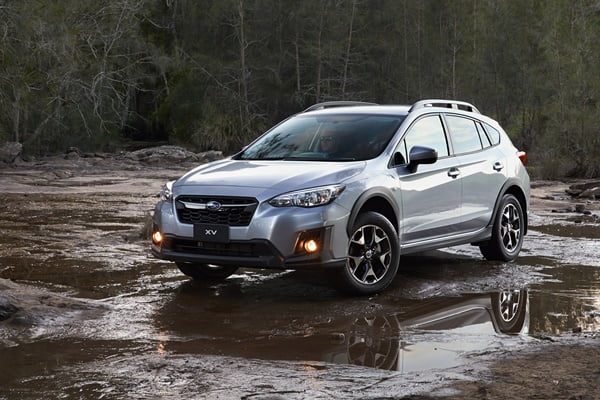 The XV reminds me of an old Subaru DL wagon I owned back in the late 70's early 80's which in reality started all the SUV revolution. It was a normal road wagon that had quite surprising off road capabilities.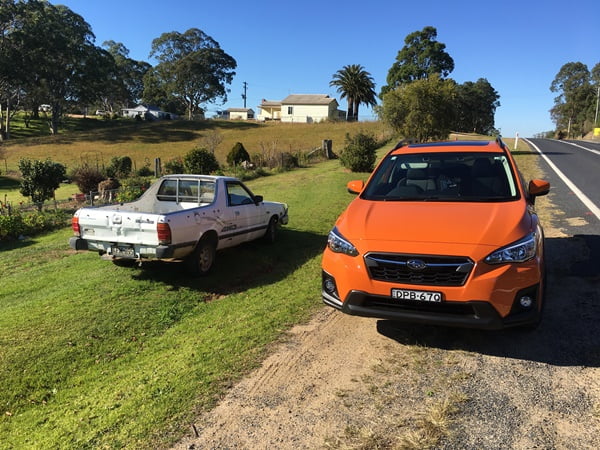 We took that wagon places it should never have gone with careful wheel placement and careful driving. The XV is the same. It will surprise many with its genuine off road capabilities.
The features that provide the off road capability along with enhanced handling are 220 mm of ground clearance, (way more than its competitors), Subaru Symmetrical AWD and X Mode.
When X-Mode is engaged, at 40 km/h or less, status information is displayed on the MFD and instrument cluster, including Hill Descent Control and Vehicle Dynamics Control. X-Mode centralises control of the engine, All-Wheel Drive, brakes and other critical components to help ensure safe driving even on poor surfaces. Hill Descent Control helps maintain a constant speed when the vehicle is travelling downhill.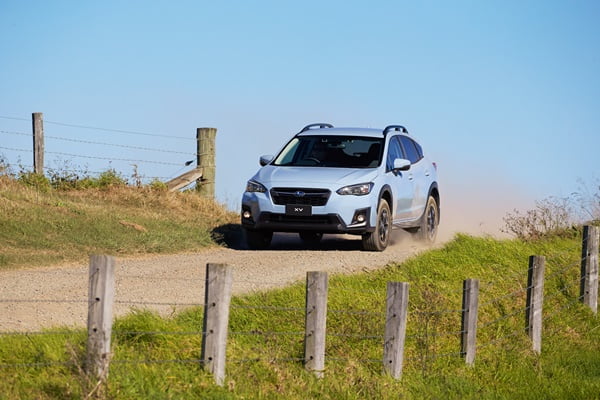 Key X-Mode Controls:
At 40 km/h or less:
• Engine Control Unit (ECU) – in low load range, the throttle opens slowly to avoid sudden torque changes and improves drivability
• Traction Control Unit (TCU) – AWD clutch pressure is increased by around 25 per cent, controlling differential rotation between front and rear wheels, improving traction
• Vehicle Dynamics Control (VDC) – Enhances Limited Slip Differential (LSD) Control. To improve traction on slippery road surfaces, it counteracts differential rotation between left and right wheels by accelerating brake boosting speed and delaying reduction of brake pressure when wheel rotation returns to normal.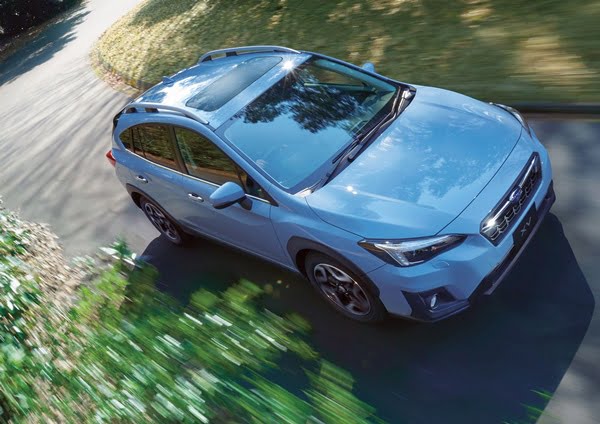 At 20 km/h or less:
• VDC also uses Hill Descent Control (HDC) to control brakes on steep hills, so vehicle speed can be maintained when neither accelerator nor brake pedals are pressed. It improves safety by allowing the driver to focus on steering without operating the brakes. HDC is automatically activated if speed is increasing on a descent, resulting in constant speed. Control is based on speed data, not hill angle. Therefore a constant speed can be maintained when the vehicle begins a descent from the flat. HDC brake control allows the driver to focus on safe steering while leaving braking to the vehicle.
The XV has a 5star ANCAP safety rating with dual front, side, curtain and a driver's knee airbags. Every XV features Vehicle Dynamics Control and Active Torque Vectoring (ATV).
ATV helps the car turn better and improves response with steering and control. When the car is turning, VDC applies brakes to the inner wheels, which routes more drive power to the outer wheels.
XV 2.0i-S debuts with a suite of safety-enhancing Vision Assist features that include: Blind Spot Detection (BSD), High Beam Assist, Lane Change Assist (LCA), Rear Cross Traffic Alert (RCTA), Reverse Automatic Braking (RAB), Steering Responsive Head light (SRH), rear view reversing camera and the latest third generation EyeSight driver assist system. Pre-collision Braking, Adaptive Cruise Control ACC, and Emergency Stop Signal (ESS),
Among the XV range highlights:
XV 2.0i
New generation touchscreen infotainment system featuring: Apple CarPlay™ connectivity, Google Android Auto™ connectivity, Subaru Global Platform, Active Torque Vectoring, Front fog lights with integrated Daytime Running Lights (DRL), Tyre pressure monitoring system, 17-inch alloy wheels
XV 2.0i-L adds (to 2.0i specification):
8-inch touchscreen, Premium cloth trim, Dual zone fully automatic air conditioning, Electric folding mirrors with integrated indicators, EyeSight® driver assist, with new Lane Keep Assist feature, Leather accented trim steering wheel and gear shift
XV 2.0i Premium adds (to 2.0i-L specification):
Electric sunroof, Factory fitted SatNav powered by TomTom
XV 2.0i-S adds (to 2.0i Premium specification):
Automatic head lights, Automatic front wipers, Heated front seats, Heated mirrors, High Beam Assist, Leather accented trim, Power driver's seat, Steering responsive LED head lights with integrated DRLs ,
Vision Assist features: Blind Spot Monitoring, Lane Change Assist, Rear Cross Traffic Alert, Reverse Automatic Braking – debut feature in Australia, 18-inch wheels – pattern unique to the variant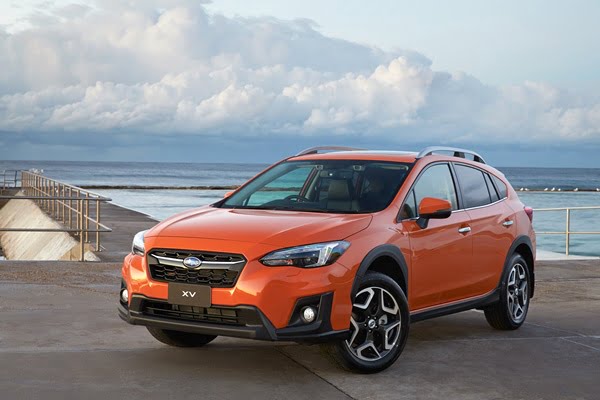 Summary
The Subaru XV is bloody good but not perfect. There are a few things that were not so good like thee slight delay on the touch screen, more boot space, the need for more power from the engine and the desire for a diesel version.
We will have further in depth reviews of the XV a little later but from our first drive the Subaru XV is set to shake up and perhaps dominate the smaller AWD SUV segment.
XV MY18 PRICING*
XV MY18 MANUFACTURER'S LIST PRICE*
2.0i $27,990
2.0i-L $30,340
2.0i Premium $32,140
2.0i-S $35,240
*Prices are Subaru (Aust) Pty Limited's Manufacturer's List Prices only and include GST on the list price but exclude dealer delivery charges and all other government and statutory charges. For the drive away price of Subaru vehicles consumers should be advised to contact their local authorised Subaru dealer