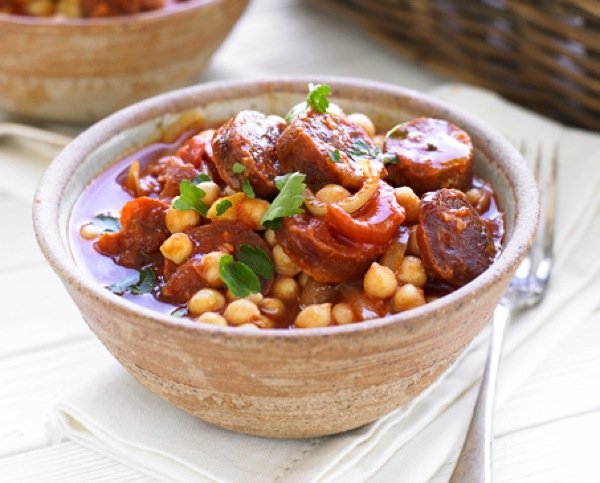 If you're looking for a healthy, delicious and simple meal, check out the Chorizo & Chickpea Pan-fry! This can be made at home, on the road or bush camping. It's very quick and tasty
Serves: 4
Preparation time: 15 minutes
Cooking time: 30 minutes
Ingredients
700g chat potatoes, quartered or sliced
1/4 cup (60ml) olive oil
1 onion, finely chopped
400g chorizo, diced
1 tsp paprika
2 garlic cloves, crushed
850g canned diced tomatoes
400g canned chick peas, drained, rinsed
100g spinach, sliced
2 tbsp chopped ?at-leaf parsley
toasted turkish bread, or rice, to serve
Method
1. Place potato in a pan of cold salted water and bring to the boil. Cook for 6 minutes or until just starting to soften, then drain.
2. Heat oil in a large fry pan and cook onion for 2-3 minutes until soft. Add chorizo and
cook, stirring occasionally, for a further 2-3 minutes until starting to crisp.
3. Add paprika, garlic and tomato and cook, stirring occasionally, for 5 minutes until sauce has thickened.
4. Stir in chickpeas, add the cooked potatoes and cook until heated through.
5. Stir in chopped parsley and sliced spinach just before serving.
6. Serve either on toasted turkish bread or rice.