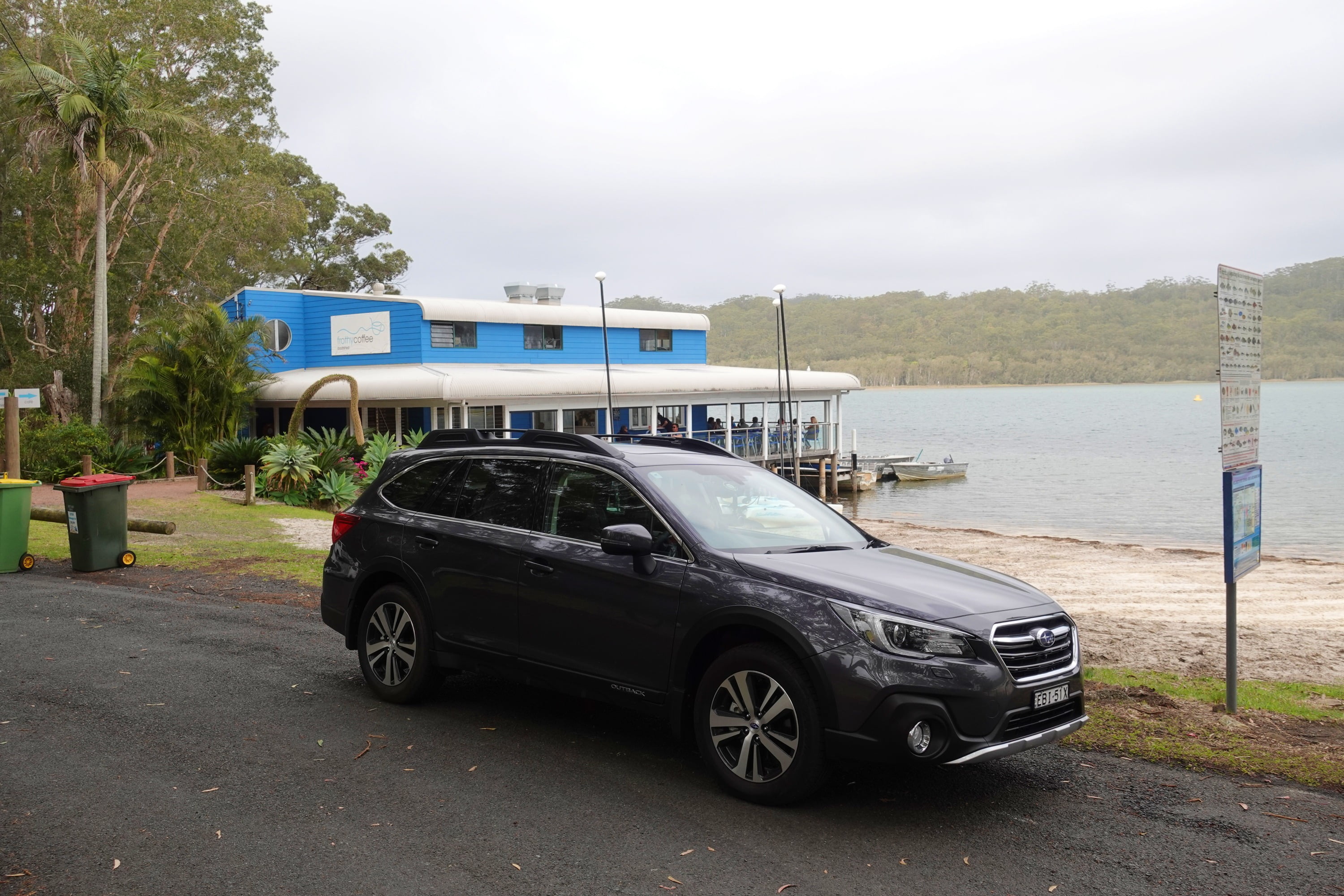 Our 'Drive into Spring with a Subaru Outback' got off to a relatively good start when we drove from Sydney to Port Stephens, only slightly marred by unusual rain in Part One of our story.
However things were about to take a turn for the worse.
We headed off towards our next stop Coffs Harbour, with some detours along the way to explore some coastal towns.  However it was raining, not too heavy but on and off constantly, the type of rain that makes you thankful you have auto wipers, otherwise it could become really annoying.
Driving the Lakes Way
The plan was to head out through Medowie and onto the highway to the turn off for the Lakes Way just north of Bulahdelah. This is a detour that takes in the Myall Lakes and a number of coastal towns and villages.
The drive from the highway starts off as a windy climb through tree lined bush, some rainforest and plenty of lush ferns. It's a beautiful way to start the diversion. It also skirts along the top of the Myall Lakes and you get views across the lakes in many places along the way.
Many years ago we could drive up the coast along a dirt track behind the beach between Hawkes Nest and Seal Rocks. You could stop and simply walk over some dunes and be on a virtually untouched piece of beach. This road was mainly used for the sand mining that took place in those days, and when the mining stopped the road slowly became overgrown and eventually closed. However it had been a while since I had been to Seal Rocks so on the road to Foster we diverted to take a look.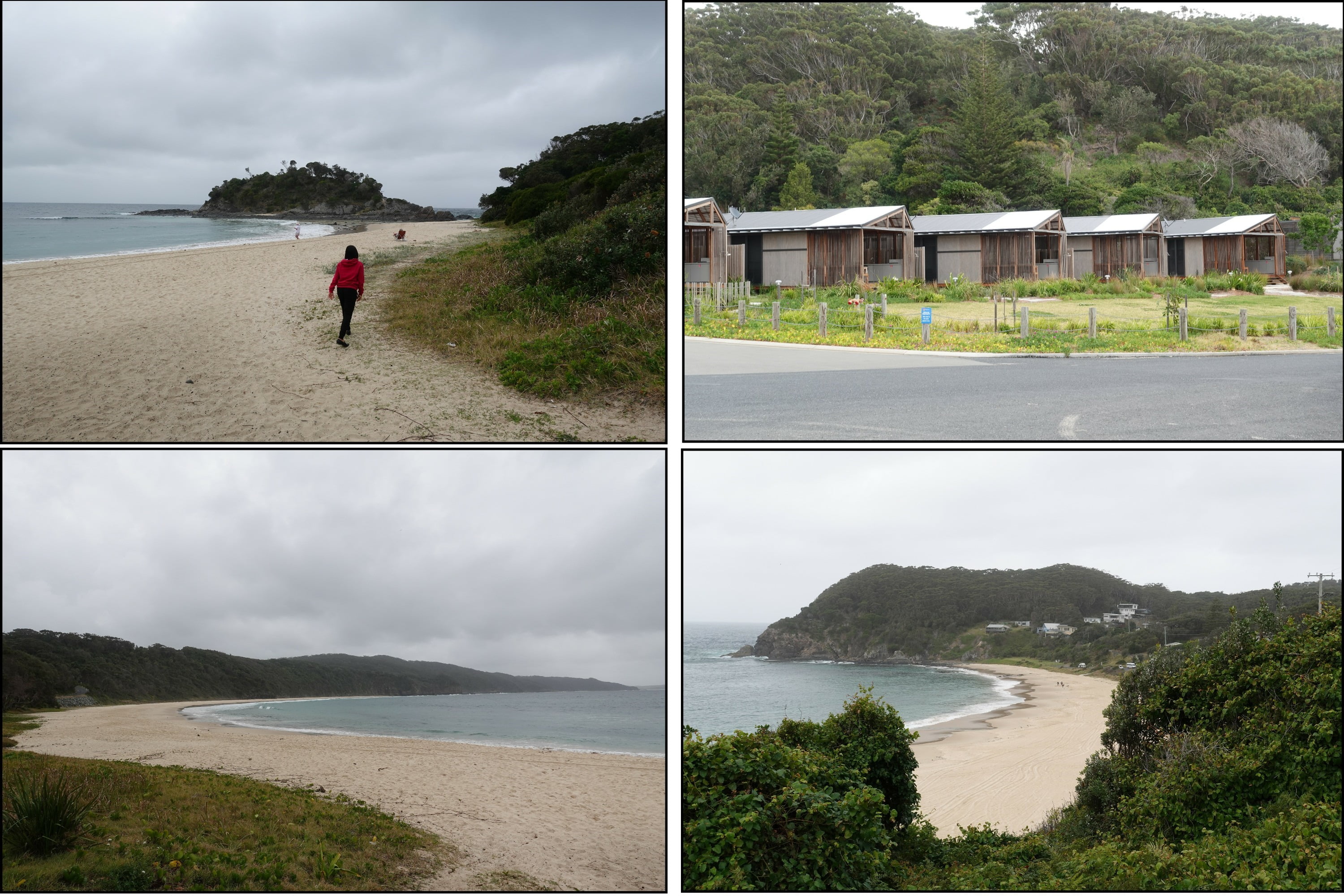 That is after all the whole purpose of this trip, to take time and explore places we haven't been for a while or never been before. The key is to not to be in a hurry, set your music through Apple CarPlay or Android Auto and relax, because a lot of these places are often a reasonable drive in and out and take an hour or so.
Like a lot of places on the coast, Seal Rocks has grown a bit over the years, yet still retains a small village feel. There are a few good beaches, a caravan park directly opposite the beach with cabins, a smattering of holiday houses and of course the lighthouse. The area is popular with surfers and fisherman alike as well as families.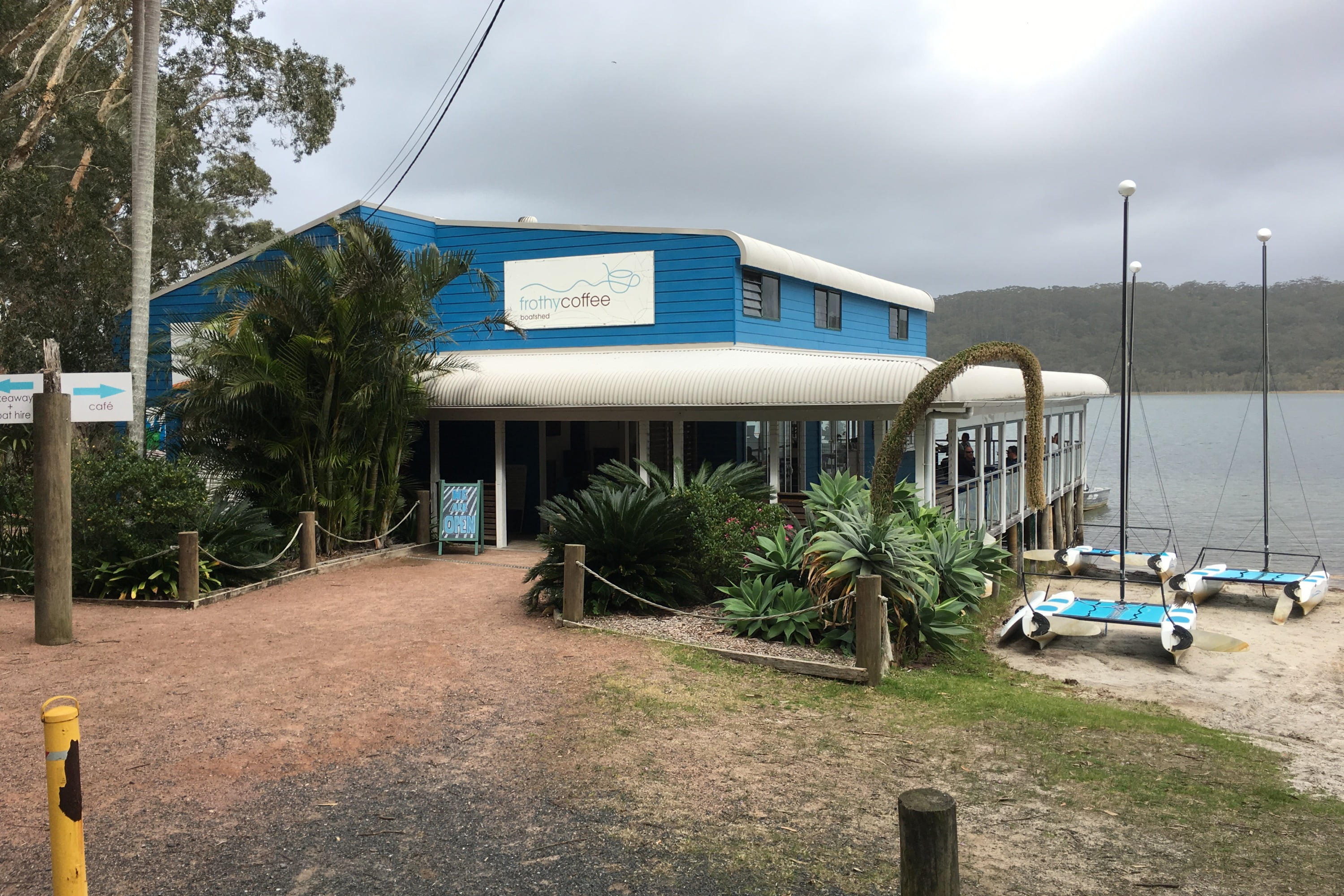 Frothy Coffee Boatshed Surprise Visitor
Back out we went towards the next stop, Smiths Lake, which is a sea water lake sitting on its own and sometimes closed off from the sea by the sand bar. It was getting close to lunch so we found a great little spot on the water. Called the Frothy Coffee Boatshed, it's a charming old boat shed right on the water and obviously popular with locals.
It was at this moment that a thought popped into my head, that a person I have worked with for about 8 years, but over the phone always and by email, actually lived near here. A quick photo sent as a text, a phone call and 10 minutes later we were having coffee together. BUT we forgot to take a photo! Too busy living in the moment.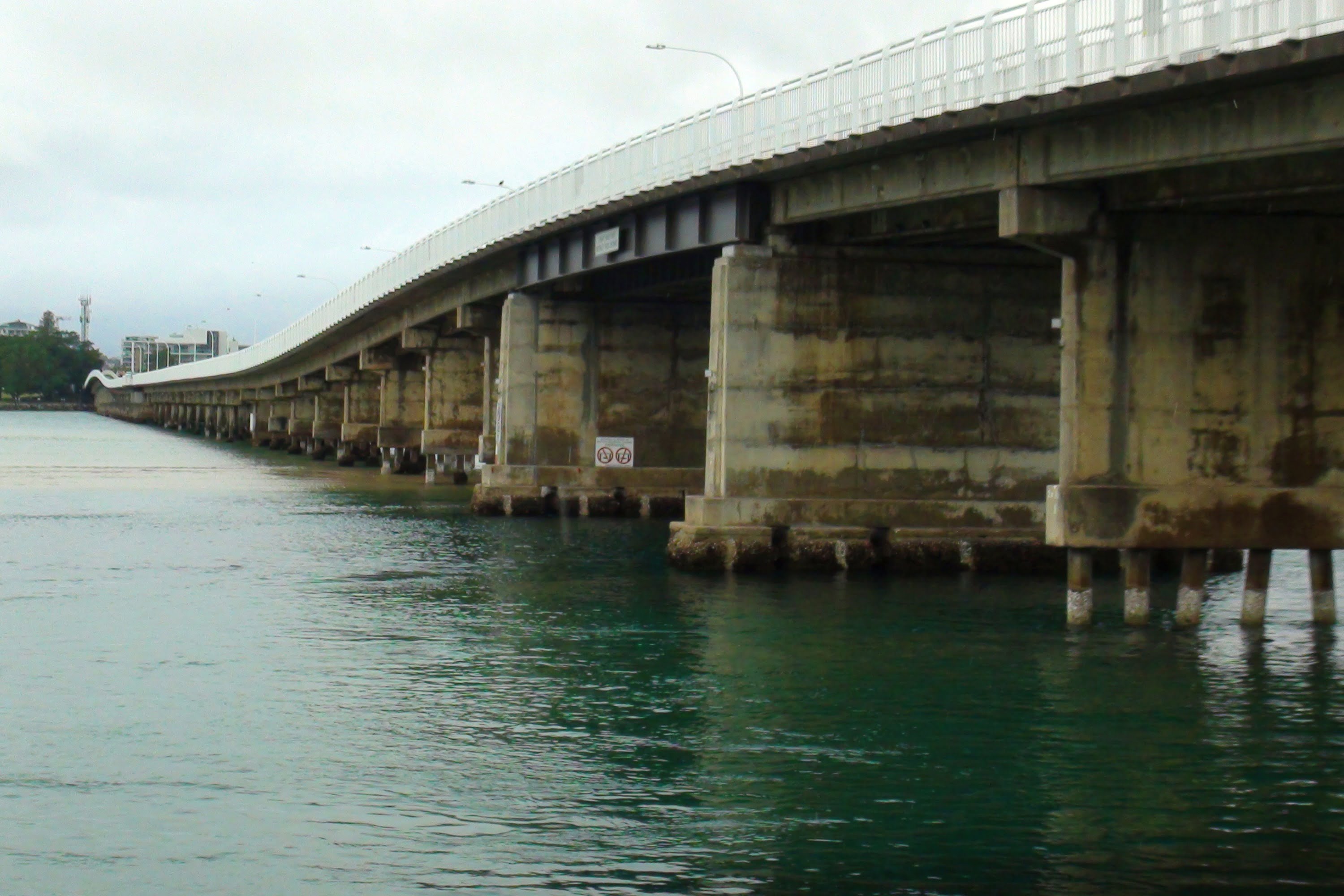 After a chilled lunch where the rain slowed, we headed off towards the twin towns of Foster/Tuncurry. These are full blown summer holiday destinations whose populations explode over the Christmas holidays.
The beaches are good, there is a lot of infrastructure for holidays but the most interesting thing about the towns for me is the low level bridge crossing. It is an unusual design and a feature connecting the twin towns and the very thing that makes this whole coastal drive possible. I have to admit that Foster/Tuncurry aren't really my cup of tea, but the villages along the way, Smiths Lake, Blueys Beach, Elizabeth Beach and Booti Booti have character and are supported by the major township.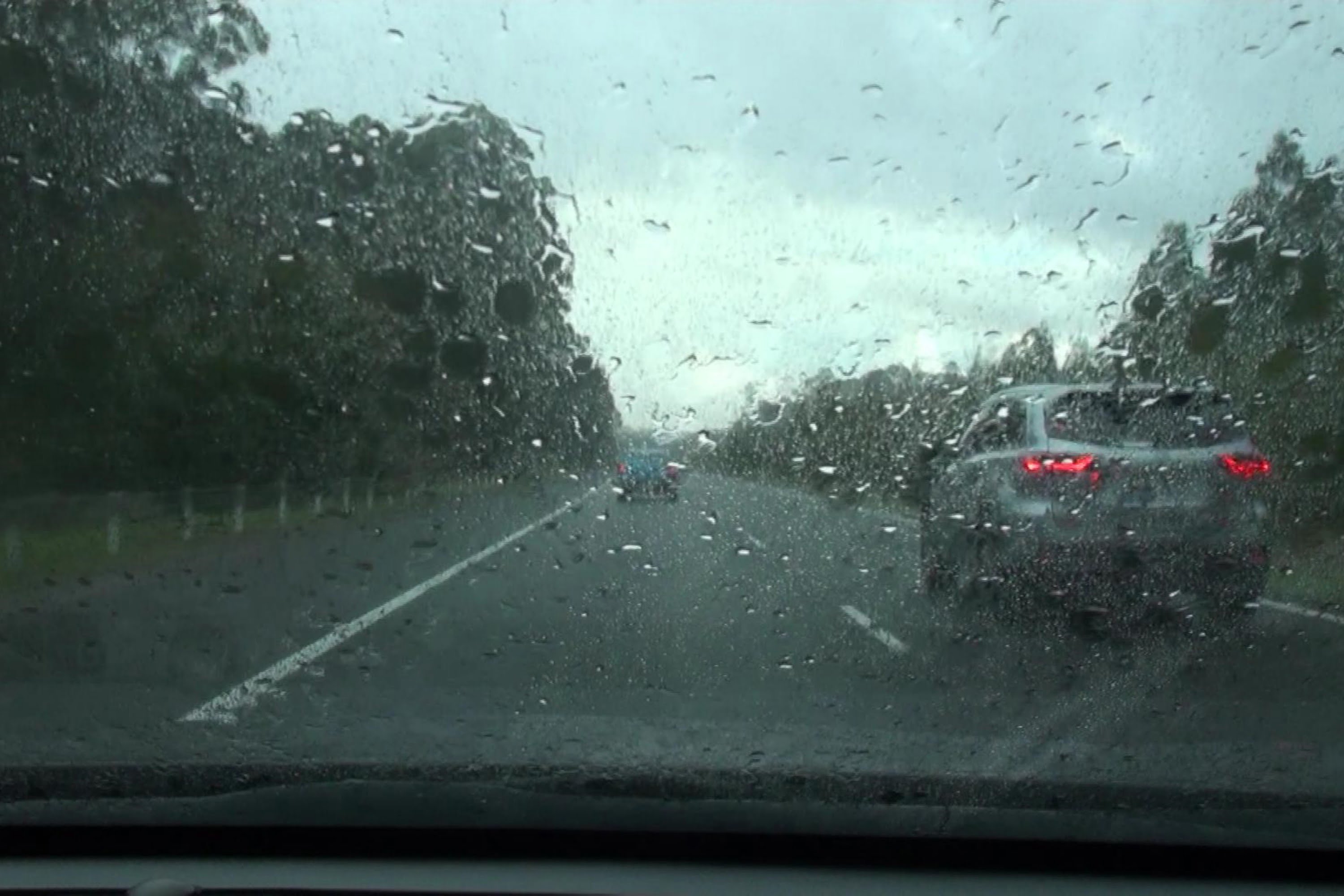 Rain and Hail on our way to Coffs Harbour
It was starting to rain heavier now and we were running a little short on time so we headed off to the next night's stay in Coffs Harbour. As soon as we rejoined the freeway the rain really hit. It was torrential and cold, we even had the seat warmers on.
We had planned another couple of diversions, especially to a sleepy village Hat Head, but the rain was so heavy we just decided to head straight to Coffs. Sometimes drivers take a cars safety features for granted. However when the rain is coming at you in a torrential horizontal downpour and sheets of water are covering the road, you quickly appreciate the real safety of true All-Wheel Drive (AWD).
Seriously, if you could get drivers to drive the same stretch of road when it's bucketing down rain and cars are aquaplaning, in different cars, once in a 2WD or even some on-demand AWD vehicles and then again a true full-time AWD like the Subaru Outback, they would realise the absolute differences and real safety benefit. I would be surprised if anyone would by a 2WD vehicle again.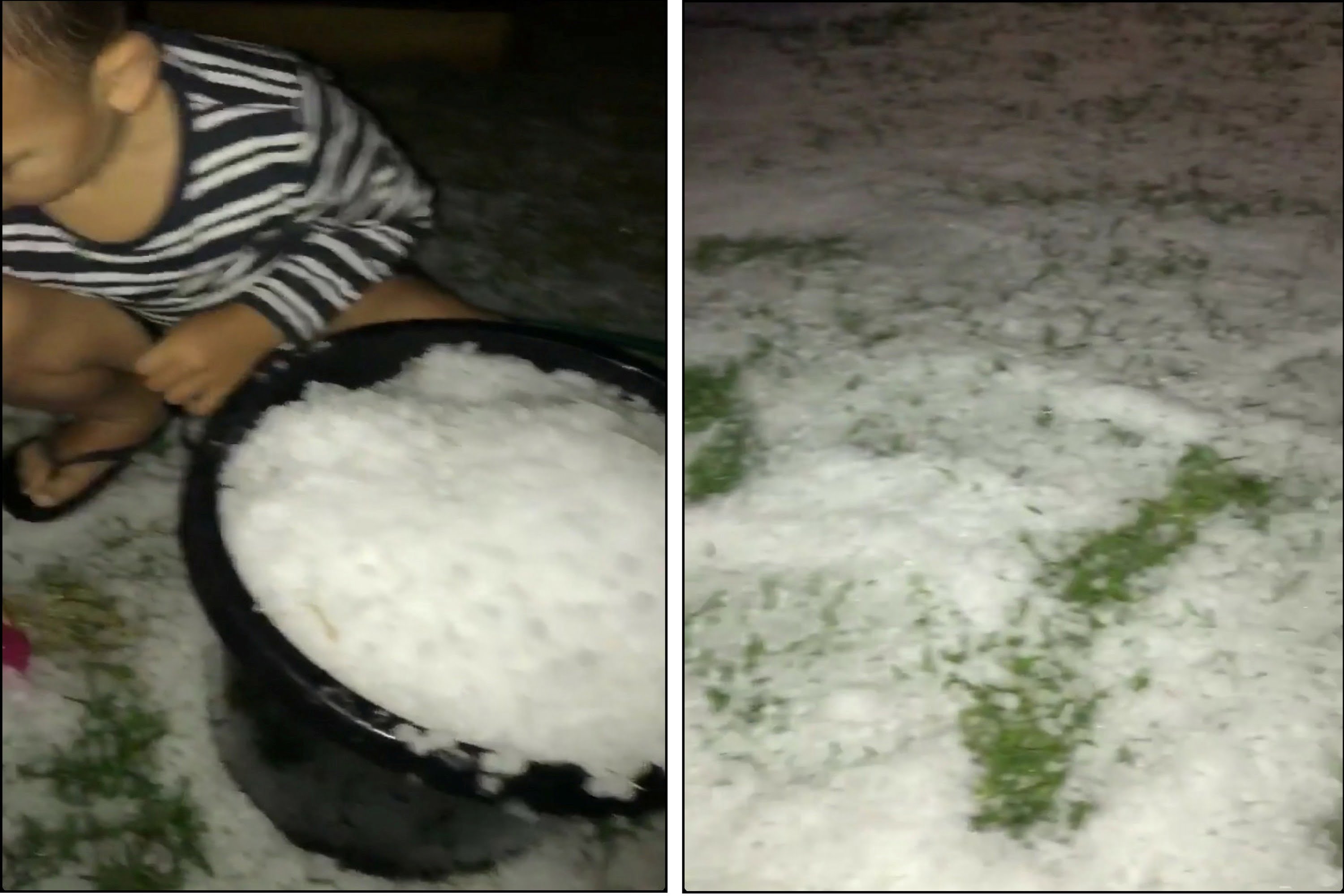 This was evident by the fact that a couple of cars were pulled over, one span off the road and others slowed to prevent slip and yet we were able to maintain safe steady driving because of the inherent stability and grip of the Symmetrical AWD system of the Subaru.
Nonetheless, the driving still wasn't fun and we were glad to arrive at Coffs Harbour, even though it had been hailing on the way.
Coffs Harbour may be the regional hub (and you've always got to stop at the pier and the Big Banana) but it's the multitude of beaches dotted north and south that attract people to the region.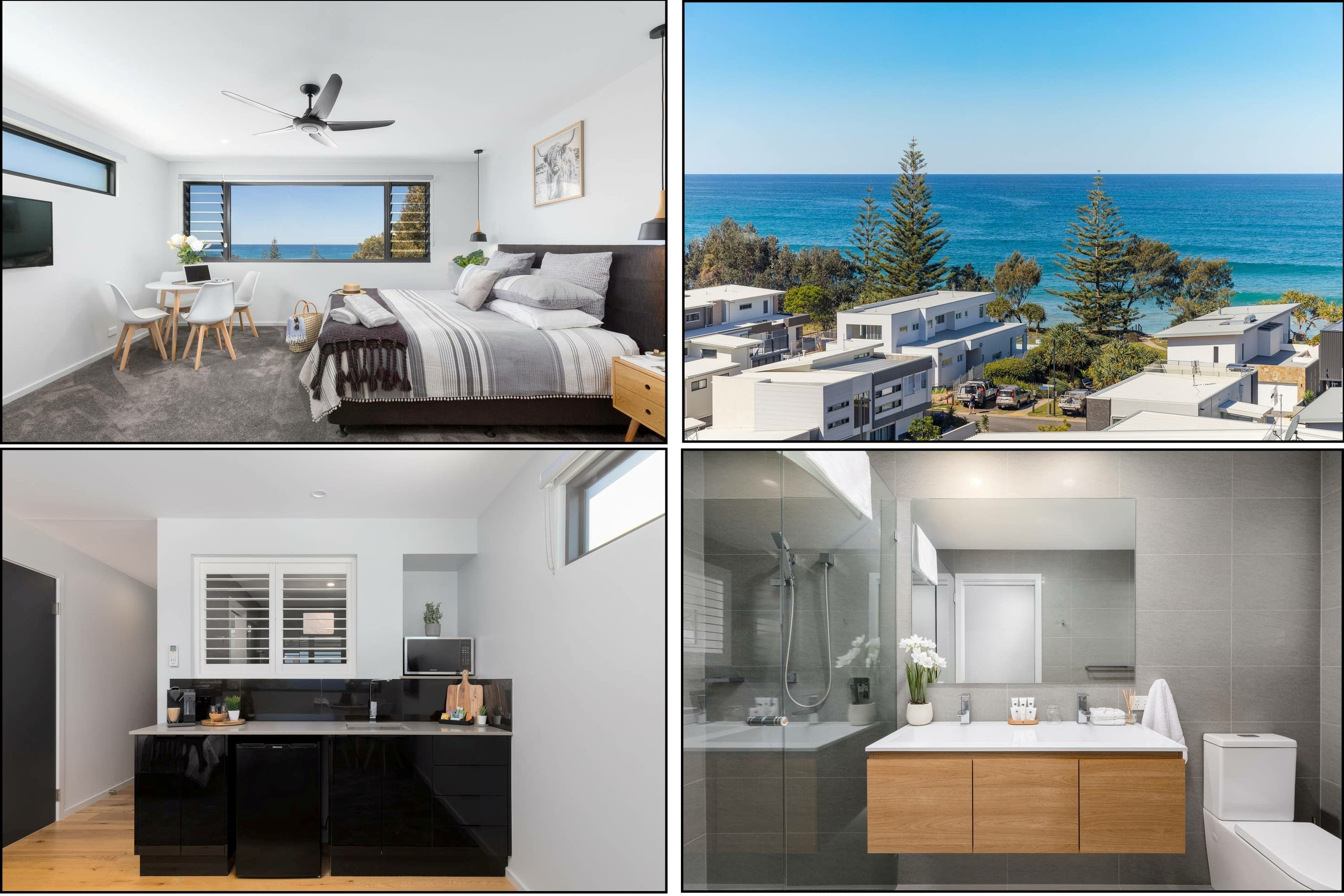 Airbnb at Sapphire Beach
This holds true for a lot of destinations – don't be afraid to explore little further afield, you may find a hidden gem! Ours was tucked away at Sapphire Beach, only 10 minutes north of Coffs. Called Lighthouse View, it is a modern apartment, rented via Airbnb, with views over the water.
Conveniently located, an early morning walk to the lighthouse in the crisp spring air called our name, but it was raining yet again in the morning, dampening our enthusiasm.
As with nearly all industries, the travel sector has seen an evolution thanks to technology and the "share economy" with the biggest benefactor being you, the customer. You've never been empowered with more choice and Airbnb is just one, offering a homely feel and variety of bespoke accommodation options.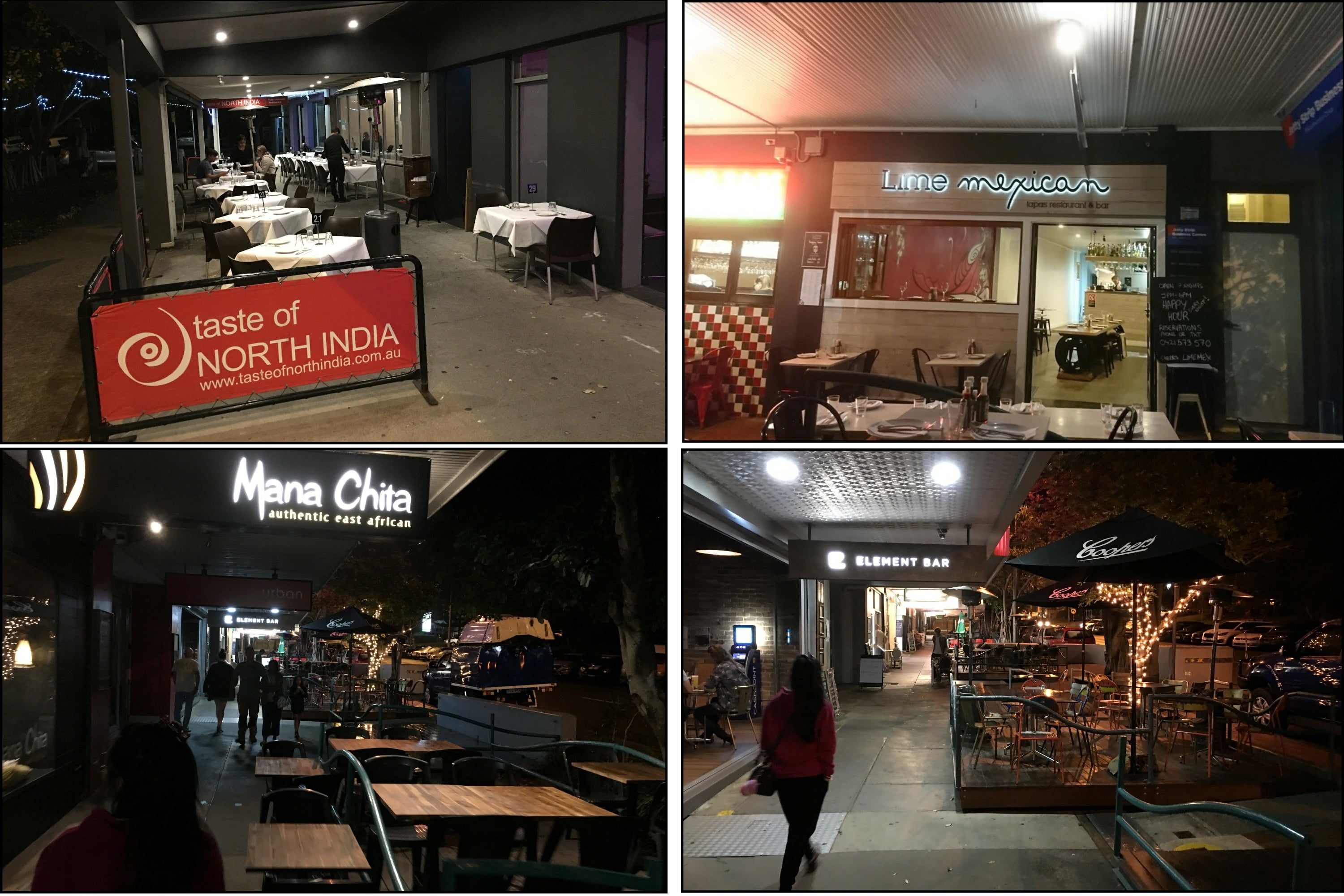 Staying in an Airbnb is a little different. For example there was a lock box with a code for the key, (note to self: take my damn glasses next time),  no reception area and it feels like staying in a well laid out one bedroom studio. The owner, a very friendly lady named Donna, made sure everything was perfect for us to the point of even supplying a cheese, biscuit and fruit platter.
The rain and hail had slowed a little and we headed to the harbour precinct where there are a number of local eateries and bistros. This is a veritable cuisine smorgasbord with the usual Thai, Italian, Vietnamese, African, Mexican and others as well as what seemed to be an extremely popular beer and wings place. It was packed. I can imagine this area, with outdoor dining, in the warmer months (like spring is supposed to be) being packed.
So it was back to the studio for a good nights rest before our journey to Byron Bay the following morning in Part Three of our 'Drive into Spring with Subaru' series.
Subaru #OneLittleMoment
Subaru's social movement, #OneLittleMoment, aims to bring Australians closer, to reconnect and enjoy the magic of living in the moment. It encourages Australians to recognise, and share, the joy of their everyday moments.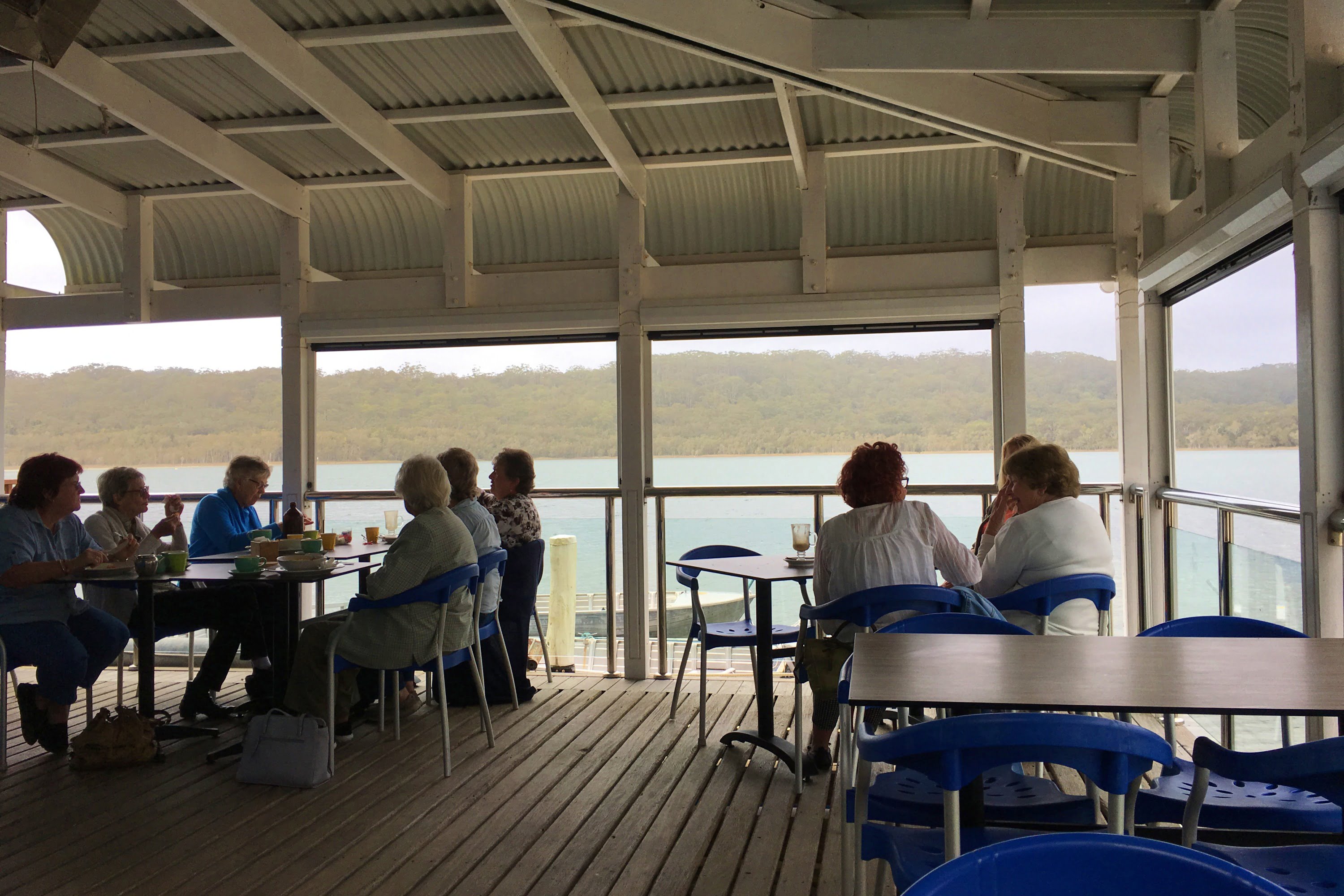 Our #OneLittleMoment from Part Two of our trip was the unexpected meeting of a long time business associate that I had never met, but worked with for nearly 8 years. We were sitting at the café and the thought popped into my head that this is where she lived. A quick series of texts and calls and we were having coffee. The beauty of this was a human meeting in a digital world. These are the little moment's that make days special.