Spending quality time with your family is one of the most essential things in life. Sure, it's important to pursue a career and set yourself up for a comfortable retirement, and you should definitely focus on this. However, at the same time, if you neglect your family relationships, you may regret it later in life.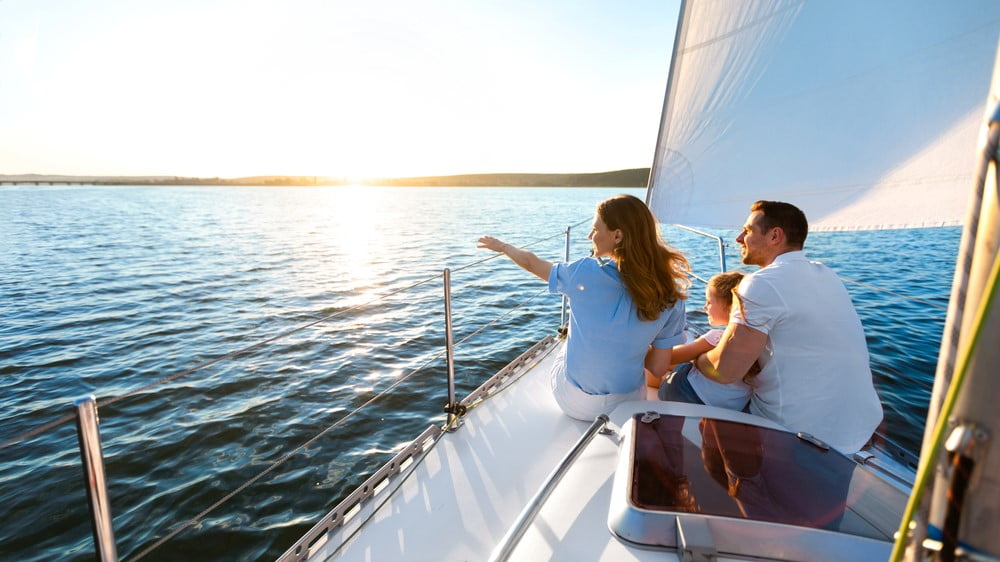 Getting away for a holiday with your family is one of the best ways to spend that quality time together. And what better way to get away than on a sailing trip? The sea breeze, the smell of the salt and the warm sun on your back – what could be better?
Yet what if you don't know what sort of boat is suitable for a family getaway? You may not know the difference between a stealth 36e power catamaran and a dinghy, and we don't blame you, it's a niche knowledge base. That's why, in this helpful article, we'll help you to find the perfect vessel for your first-time family sailing adventure. Read on to discover more.
Your Budget Matters
A boat is a significant purchase, such as a car or a home. Significant purchases require significant funds, and there's no point getting your heart set on a vessel that you cannot afford to buy or finance.
So, before you go boat shopping, sit down and balance the family books.
You should know how much cash you have in savings to either buy a sailing vessel outright or put it towards a deposit.
If you're planning to obtain finance for your purchase, it's worth speaking to a lender about your borrowing capacity. You might even consider approaching a specialist boat loan broker whose expertise may come in handy here.
Once you've determined your available budget, you then can begin shortlisting types of boats.
Pontoon Boats
Pontoon boats are vessels with broad, open decks that sit on "logs" made of aluminium, which work to provide floatation and stability to keep the boat afloat.
These boats are usually used on freshwaters, such as rivers and lakes. That said, some of the more premium pontoon boats are capable of saltwater travel. These boats are a great entry-level option and are suitable for relaxed weekend day cruising and even some watersports. This sort of boat is ideal for a day trip.
Bowriders / Runabouts
The next boat we'll discuss is the bowrider, which is also sometimes called a runabout.
Bowriders are designed with comfy seats in the front cabin and are usually utilised for day trips and some water sports.
A runabout is perfect for calm waters and is an excellent first vessel option, especially if you plan on sticking to the coast or if there aren't choppy seas forecast. Again, this choice is best for day trips or perhaps the odd overnight stay if you plan on camping on the shore.
Deck Boats
Next up are deck boats. A deck boat is a good option if you can't decide between the previous options covered here. Deck boats tend to have wider bows when compared to bowriders. This is to provide more deck space and additional seating capacity. This makes them an excellent choice for larger families and is suitable for both day trips and multi-day and overnight sojourns.
Cruisers
Now we're getting to the bigger options, such as cruisers.
A cruiser may be the perfect choice of vessel for a family boating trip. This is because they are suited to long-range exploration and overnight trips.
When compared to an open bow boat, cruisers have enclosed cabins, making them ideal for overnight trips as you can shelter from the cold and the weather overnight.
Cruisers will vary in size and capacity. Some larger models have increased below decks capacity, which means more storage and more places to relax during your family trip.
Centre Console Boats
Our next option to explore is a centre console boat. These models are pretty popular in maritime locations and are the perfect choice if you want to get some ocean fishing in.
They have a V-shaped hull, which can slice through the swell well, and are capable of handling rougher conditions than a bowrider or pontoon boat.
Their broad and wide design is ideal for those pursuing large fish, and you can equip them with different types of outboard motors; tailored to your preference.
Another Consideration
There is one more thing  to consider when shopping for a seafaring vessel, which we'll detail now, which is tossing up if you buy a new vessel or shop around for a used one.
New vs Used
You may wonder if you should buy a new boat or a used one. This is a tricky question to answer, and it does vary depending on the boat and your circumstances.
For instance, you may be able to find a bargain second hand, but in some cases, you may be purchasing someone else's problems.
If buying used, consider engaging a professional pre-purchase boat inspector, who can cast a keen eye over the vessel you're considering and advise you on its seaworthiness and mechanical soundness.
If buying new, you will likely get a vessel that comes with a multiple year warranty, which will protect you, should any issues arise.
A Boating Buy Conclusion
In this article, we've explored how to find the perfect vessel for a first-time family boating trip. We've covered it all, from figuring out a budget to the different types of boats perfect for first-time journeys. Hopefully, this article can help you choose the best boat for your family's needs. Happy travels!