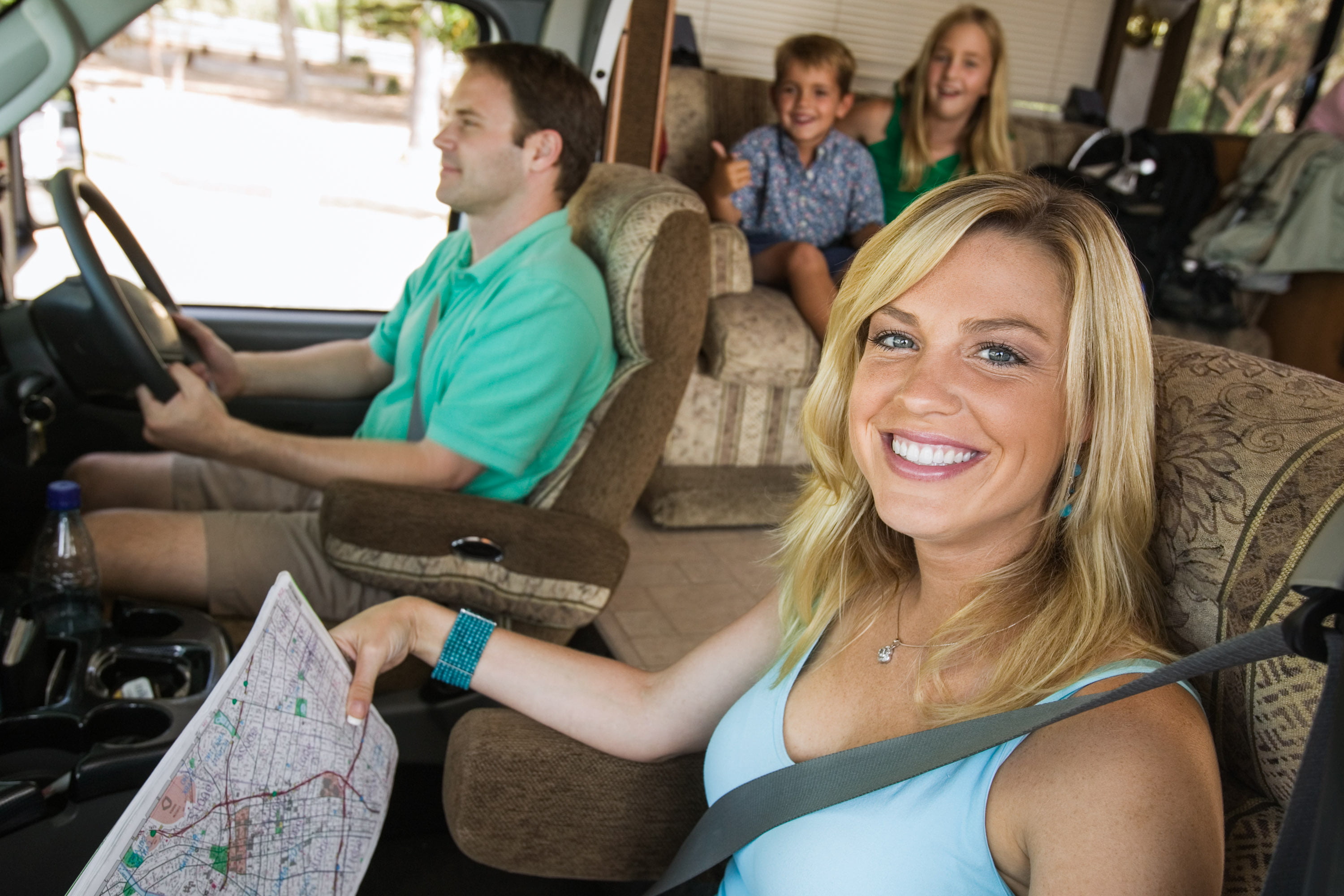 For many years my husband and I enjoyed the freedom of travelling the world without kids. We enjoyed backpacking, scuba diving and trekking, and for several years took short-term jobs overseas so we could head off on adventures in Europe, Asia, Africa and the Americas.
We trekked to Everest Base Camp and through Patagonia, we camped with wild animals in Africa, and we dived in submerged caves on the Yucatan Peninsula. We enjoyed a wide range of outdoor activities, but few that you could ever do with children.
When we eventually returned to Australia to settle down and have kids, we had to turn down the excitement level a little and start to think about how to enjoy the outdoors with children under our feet.  We bought a trailer and a tent and started looking for adventures closer to home in Queensland and northern New South Wales.
One day during our daughter's first school holidays, and on one of our first long road trips with the kids, we were in Coffs Harbour and dropped into MO Tackle & Outdoors and bought the kids fishing rods. That kept them busy for a few days, but soon boredom set in for lack of bites, and we discovered that we needed to be constantly looking for other ways to keep our two kids amused.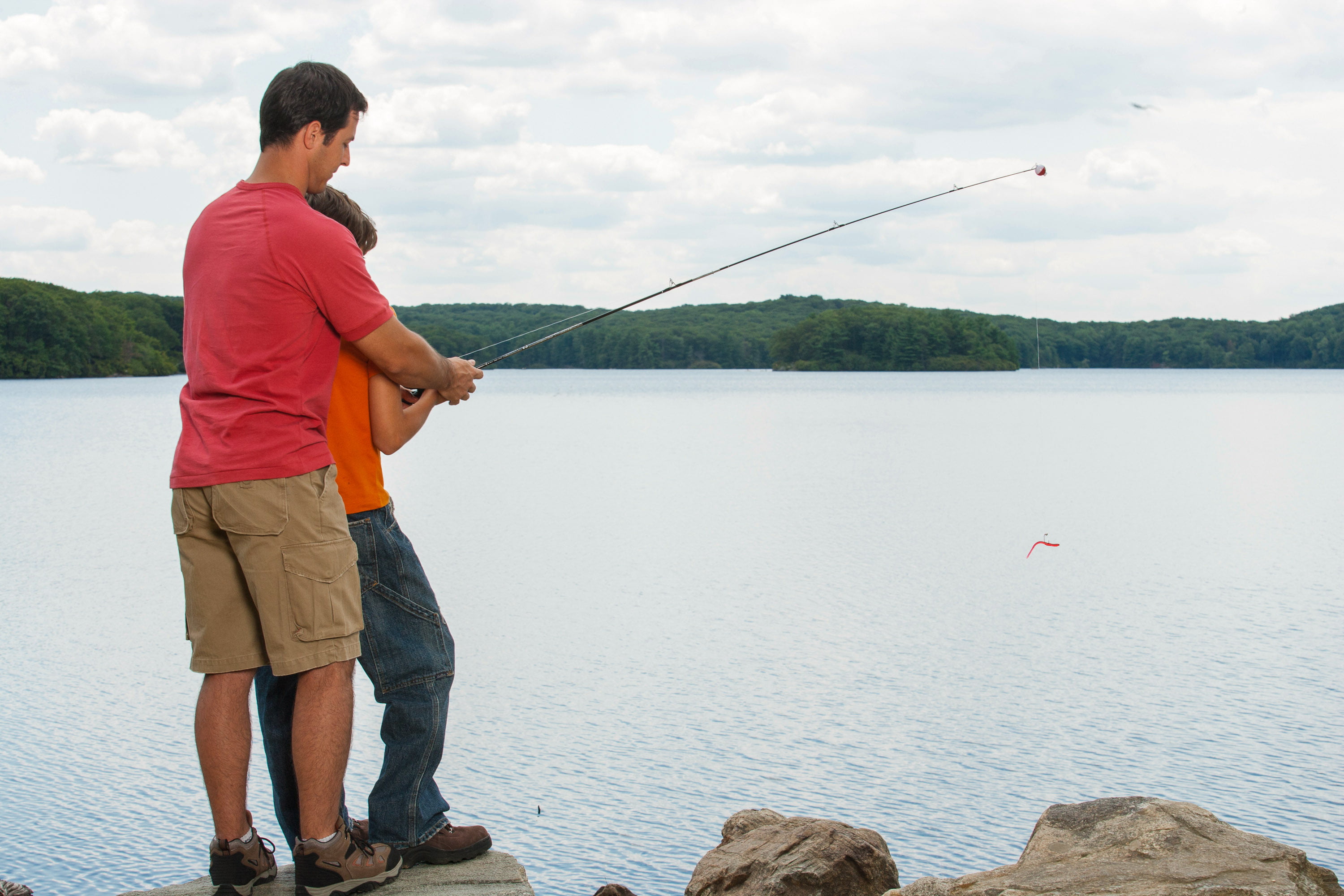 Adults are easy to please on a road trip. They enjoy the scenery en route, and upon reaching their destination they are happy to set up the camper or pitch a tent, and then put their feet up with a cold one from the esky and enjoy the views or the sounds of nature.
But not so children! However spectacular the view or beautiful the forest that you've parked your trailer in, just being part of the great outdoors is only going to keep kids enthralled for a few minutes. Children need constant stimulation – and that doesn't mean playing games on a tablet!
Here are a few ideas that we have found work well to keep your kids busy whilst on a road trip, and keep them away from the electronic gadgets:
Engage in conversation on the way
Parenting was never meant to be easy, and taking children on road trips provides a lot of challenges. Keeping them amused en route is probably the biggest of those challenges. Yes, handing them a tablet loaded with cartoons and games is an easy way to do it, but we like to find ways to limit their screen time and increase exposure to the real world.
One way we've found very effective is not to tell them too much about where they are going until you are on the road. Then start telling them about all the things they will be able to do at their destination (or first destination if there is to be more than one) and facts about the place that will likely to be of interest to kids.
For example, if you are heading to a coastal destination where you know there is a beach where turtles lay their eggs, tell the kids all about how turtles lay their eggs and the journey that the hatchlings have to make to the ocean's edge. Usually they will have lots of questions, so be prepared to do some research before the trip.
Not only does this strategy help to provide topics to keep the kids engaged in conversation, the research usually produces a lot of fascinating information about your destination that even you didn't know!
Research the route online in advance
 Talking of research, it's worth finding out in advance of the trip what suitable places there may be along the way that would make good stopovers for the kids.
Finding great places to stop for a break and bite to eat is an essential and enjoyable part of any road trip. The popularity of coffee in Australia and throughout the world, means that you will usually never be too far away from a café and a place to take a quick pit stop before resuming your journey.
Coffee shops and restaurants are usually boring places for kids, but eating places with playgrounds provide a great opportunity for them to get out and burn up some energy.
Look for places about every two hours along the route where there is something of interest to occupy the kids. It might be a small wildlife park, a bee farm, or just a picnic ground besides a river where the kids can cast a line for 20 minutes.
Check fairground schedules to see where there may be a travelling fair or country show. Check whether there are any railway stations with steam trains on the way, or even a vantage point where freight trains can be seen. Kids love to count the wagons on a long freight train.
The trick to make a long journey interesting for them is to find places to stop where they can do something different to the previous stop. And travel schedule permitting, try to let them stay as long as the activity holds their interest. That way the journey becomes part of the holiday experience.
 Look for chances to interact with animals
Most kids love animals. Ours certainly do. On both the journey itself and at your destination, look for every opportunity to let the kids interact with animals. It doesn't have to be a koala park or zoo – although those will certainly keep them occupied for most of a day – just a goat beside the road or some seagulls on the beach can keep them amused.
In the same way that pets can teach kids about empathy and compassion, contacts with animals whilst away on road trips teaches them about connections with nature, and the relationships with other living things in the world around them.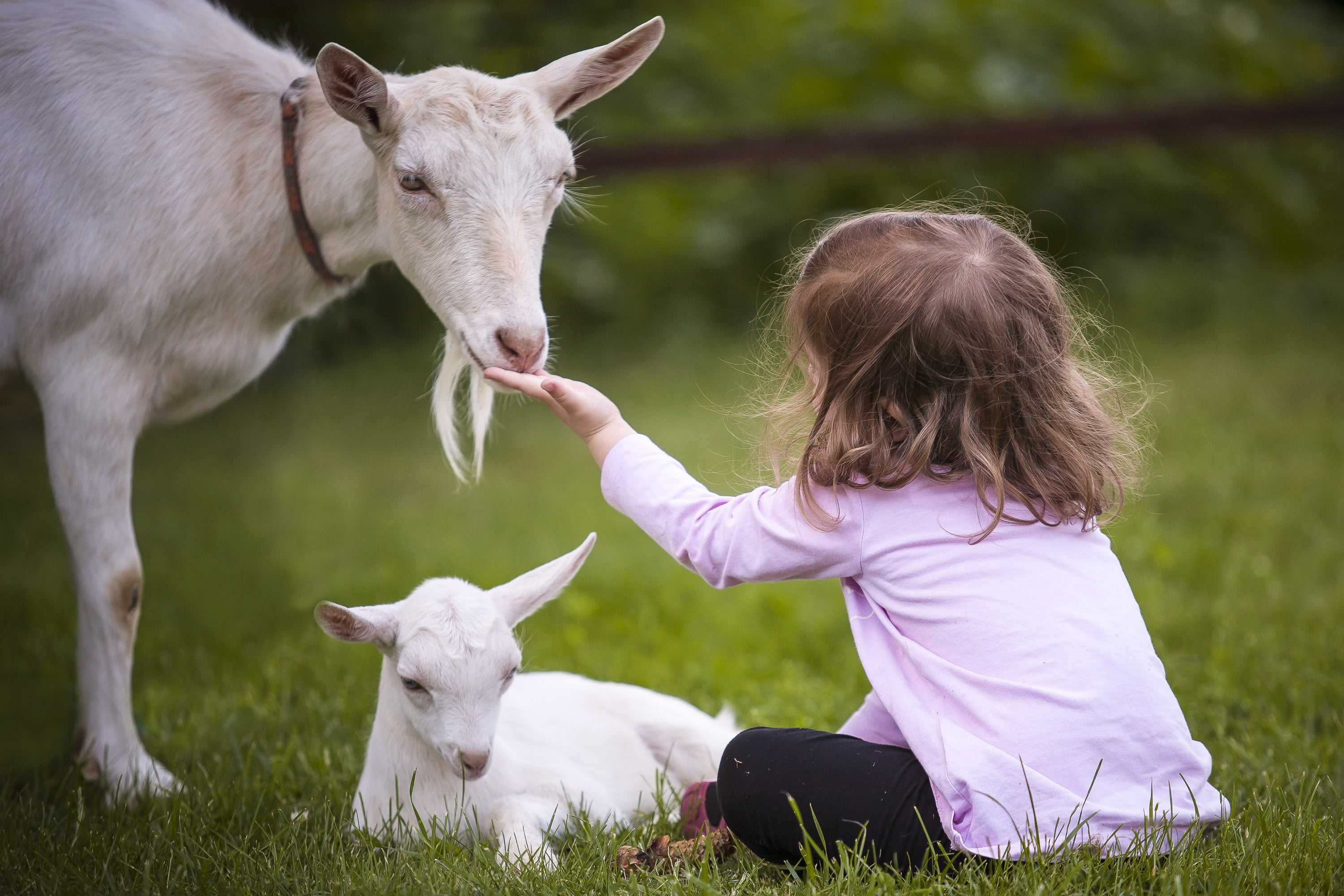 Kids often talk about their interactions with animals for hours after being with them – and sometimes even after returning home – so remember to take lots of photographs of those contacts so that they can look back on their animal adventures.
For many children, a trip to a zoo or a wildlife sanctuary is something that they will remember for years, and the photographs of their visit will often be useful for school projects.
 Ration the time playing computer games
It's nigh impossible to keep kids away from electronic gadgets these days, however much you may want them to enjoy the real world around them. The only practical solution is to compromise and give them specific times on the trip when they can bury their heads on their tablets.
For some children, the time in the car travelling between destinations is the time that they will want to be playing games, because kids in general have little interest in observing the passing scenery. However, playing on tablets can make some kids car sick, so be sure yours are not in that category before allowing them to play electronic games en route.
And if they do spend a lot of time playing games whilst travelling, limit their screen time as much as possible once they are at the destination. There is a lot of research that suggests that children spending too much time on tablets and smartphones can suffer serious physical and mental health problems later on in life.
Take advantage of being in the outdoors and try to make sure that your children get the most out of being close to nature on a road trip. Provide them with the right opportunities and external stimulation, and you will find limiting screen time is easy to do.
Author bio: Karin Cullen lives on the northside of Brisbane and used to backpack all over the world with her husband before they had kids. Now that they have school-aged children, they frequently take them on road trips, mostly camping outdoors. Karin shares some of her tips for keeping kids occupied whilst on a long trip away from home.