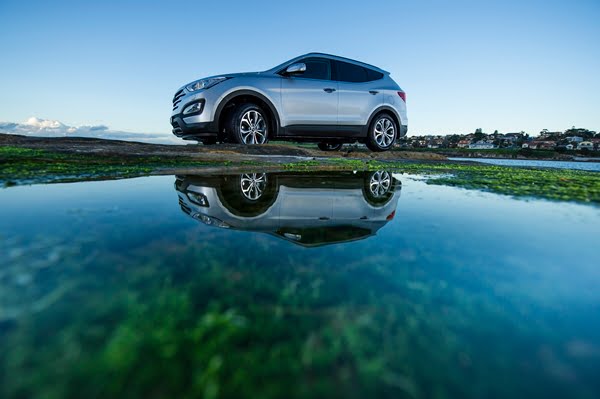 Hyundai Motor Company has announced the availability of an all-new load assist kit, to increase current capacity for the award-winning Santa Fe. Providing even more capability for Hyundai's flagship recreational SUV the load assist kit increases the maximum down ball rate from 120kg (standard tow kit) to 150kg, while the maximum braked towing capacity remains the same at 2000kg for automatic models and 2500kgs for manual models.
Available for installation on vehicles already fitted with the standard tow kit, the new upgrade load assist kit consists of two heavy duty rear springs that work in synergy with the existing equipment to boost performance. The kit was also developed to compliment the Santa Fe's locally-tuned ride and handling package, maintaining the vehicle's applauded driver comfort, ride, and handling.
Already awarded Australia's Best Car 2013 and the highest Australian 5-star ANCAP, safety rating, the all-new Santa Fe now offers even more reason to get active with increased capability to ensure you can confidently tow floats, boats, vans, and trailers with ease.
PRICING
Tow Kit – Towbar, Towball, Trailer Wiring Harness $722.50*
Load Assist Kit – Set of two heavy duty rear springs $187.00*
*Price includes GST but does not include fitting.