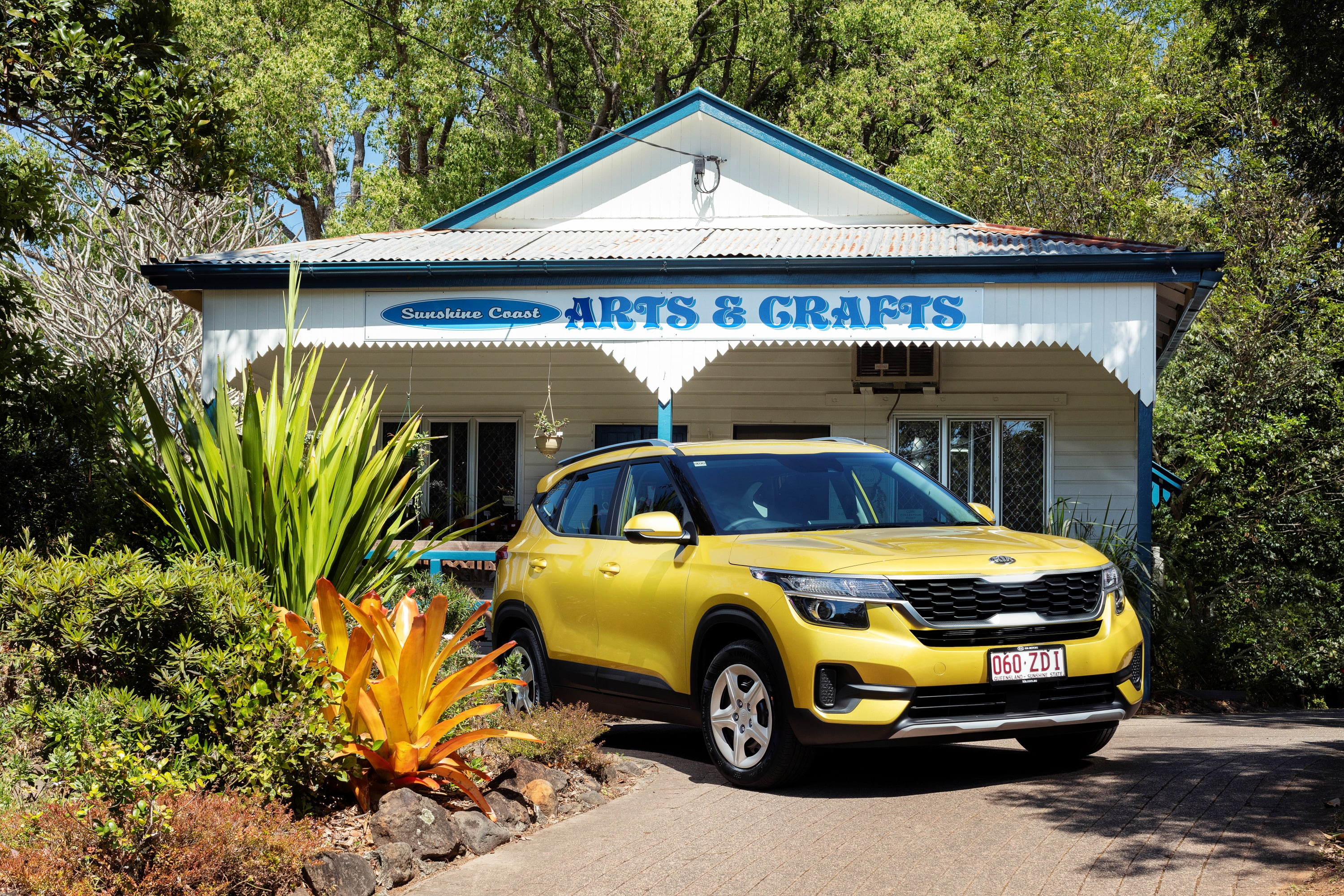 We drive a Kia Seltos from Brisbane to Noosa, through the Glass House Mountains, taking in the villages of Montville and Maleny along the way.
 (This is a transcript so it may not be 100% accurate in places )
Leading the motoring and touring lifestyle with Rob Fraser and David Brown from ozroamer.com.au
DB Rob Fraser and I have just driven Kia's new small SUV, the Seltos from Brisbane to the Sunshine Coast, including a detour off the main highway onto some secondary roads past the Glasshouse Mountains and through some wonderful little townships. Kia says the car is sophisticated. What do you reckon, Rob?
RF I'd say yes. Yeah, it's certainly a lot of technology and attention to detail in it. It's at the forefront of that very small segment, I'd say.
DB It's not the most compact of SUVs. It's a bit bigger than that. It's around the Hyundai, Kona, perhaps even a little bigger.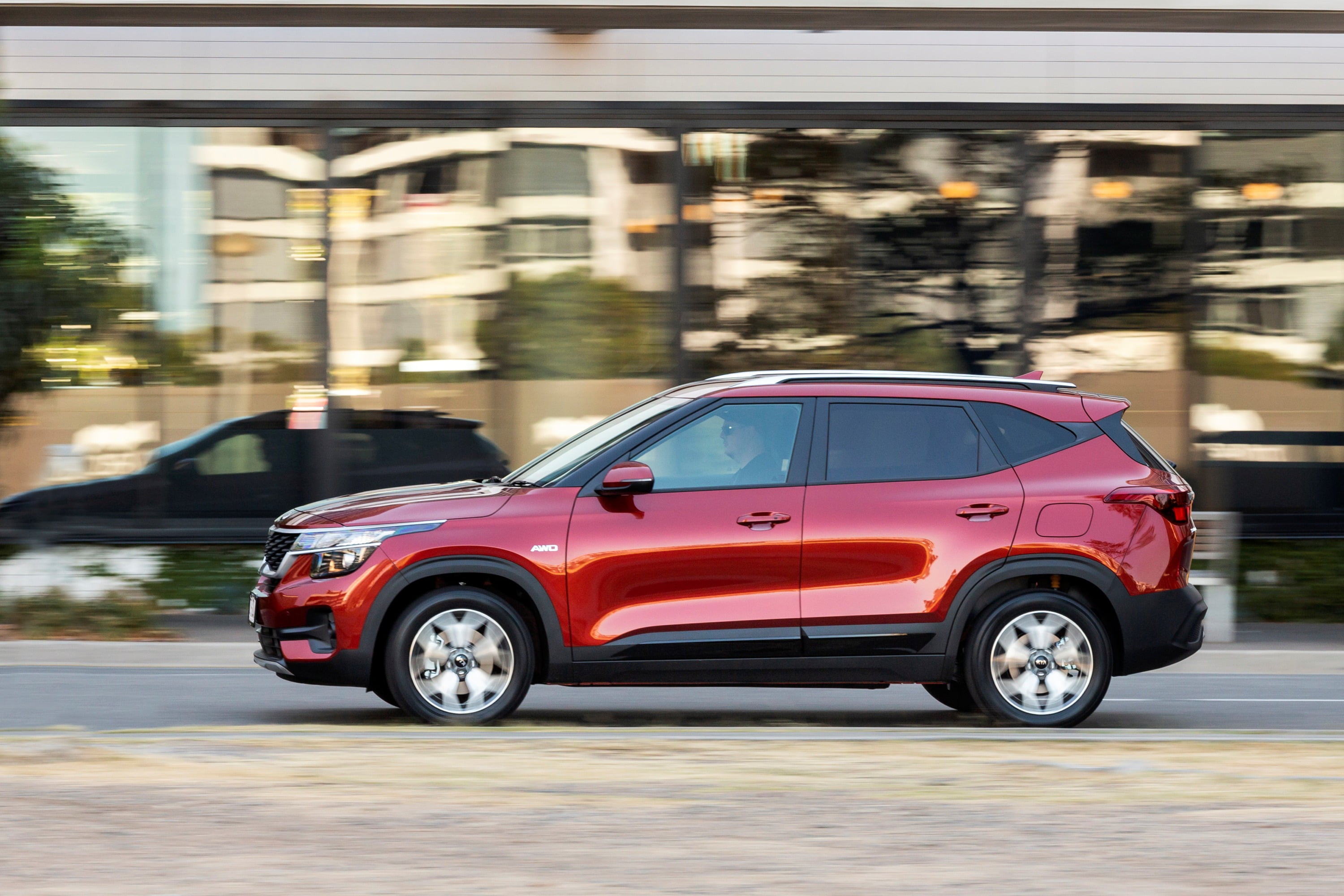 DB It almost is a bridge between that small and small, medium size. It's not quite as large, say, as a Hyundai Tucson, but a bit bigger than a Hyundai Kona.
The notion of it probably is that we will mainly use it in urban areas yet, how does it go on a variety of situations? When you were travelling through the country, for example? What was it like on the highway?
RF There are two different versions. There's a 2.0L engine model 2WD front-wheel drive and a 1.6 litre turbo engine, which is all-wheel drive. And the two of them have slightly different characteristics. But both of them actually I felt really comfortable driving or cruising along. They did nothing wrong. It was very, very relaxed driving, to be honest.
DB Sometimes the base model is better. It doesn't have as low profile tyres, it's only the two-wheel drive and so it's not as heavy in one sense. The thing about it is you can get it in a variety of colours. If you get the top model, you can get it two-toned, but you don't get the sunroof with it. I actually prefer the two-tone colour.
RF Yeah true. The sunroof quite often takes up a lot of headroom for not very much open space.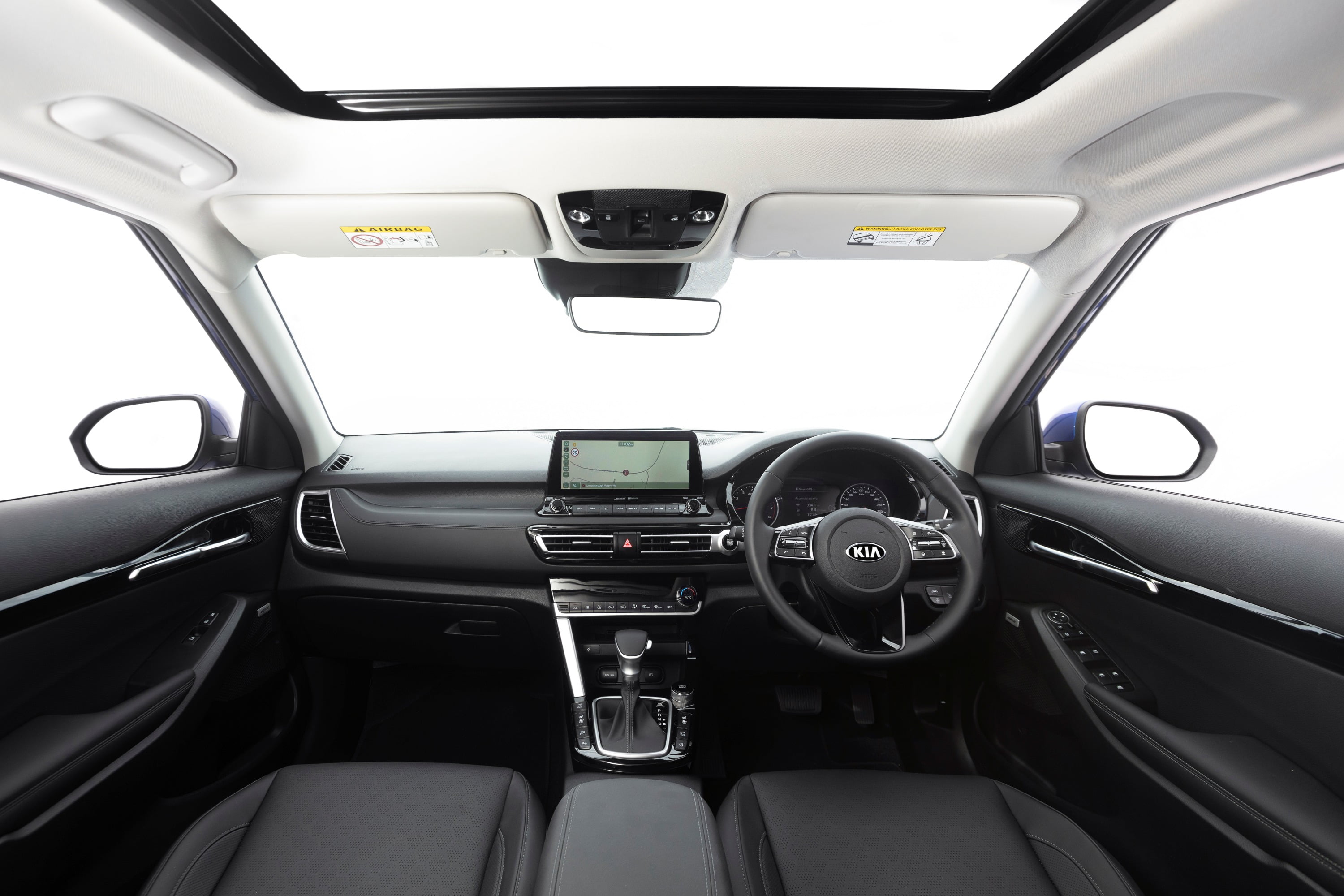 DB In a flowing winding back road did it cope?
RF There was a couple of sections there north of that Montville and Maleny area heading up north and then back down into Noosa, up through the trees. Beautiful, hilly, winding roads. And it actually drives really nicely and soaked up a lot of the bumps. Yes, a few sections there were the corners tightened right up on you. We weren't going terribly fast, but it just sort of potted around the corner without too many hassles.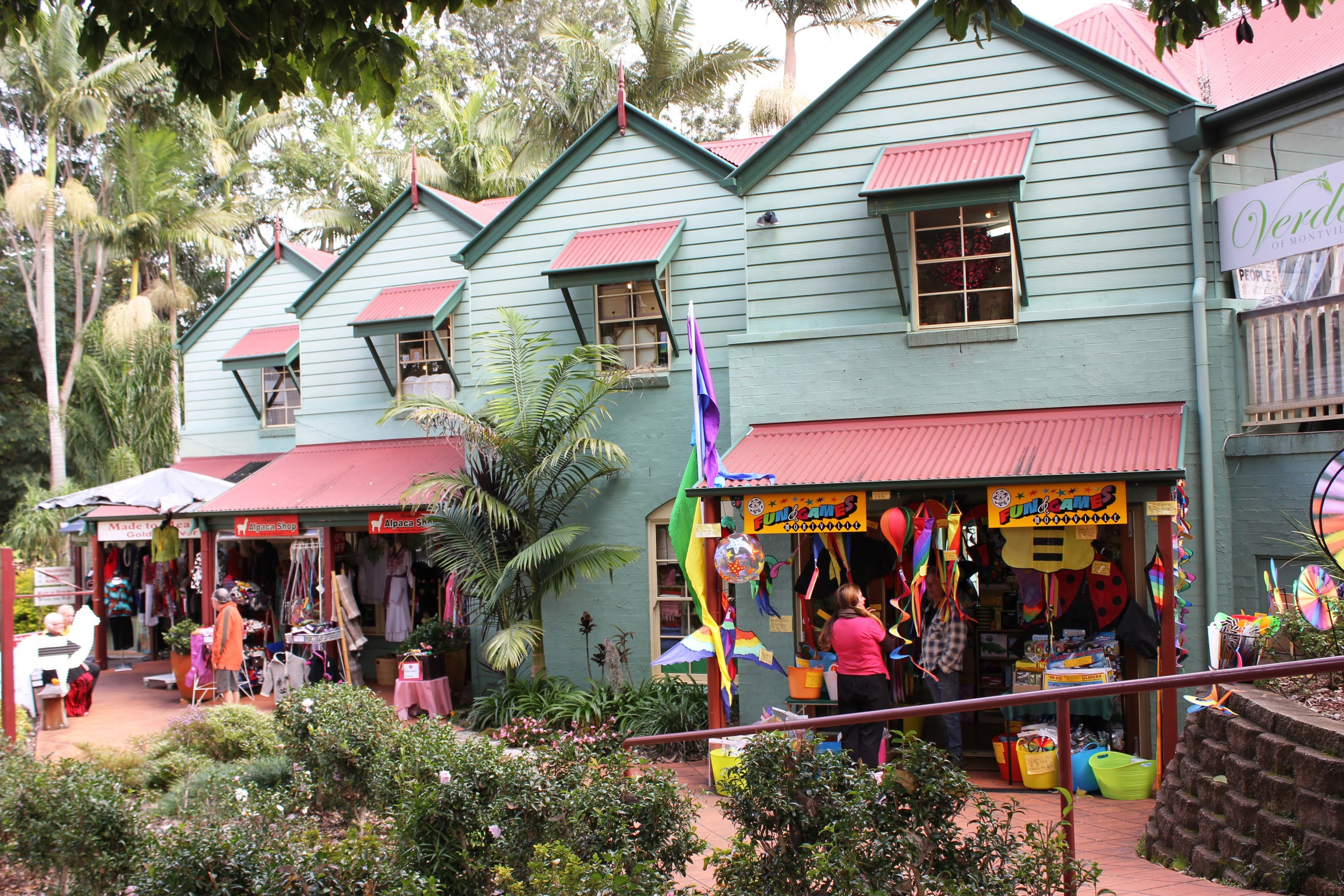 DB Good comfort inside.
RF Obviously, it changes, depending upon the model you're in, the higher the model, the more comfort. No leather seats type stuff. But even the base model, the seats were really comfortable other than the fact that some of your elbow touchpoints are a little bit hard. You don't have the same padding on the door or the centre console lid.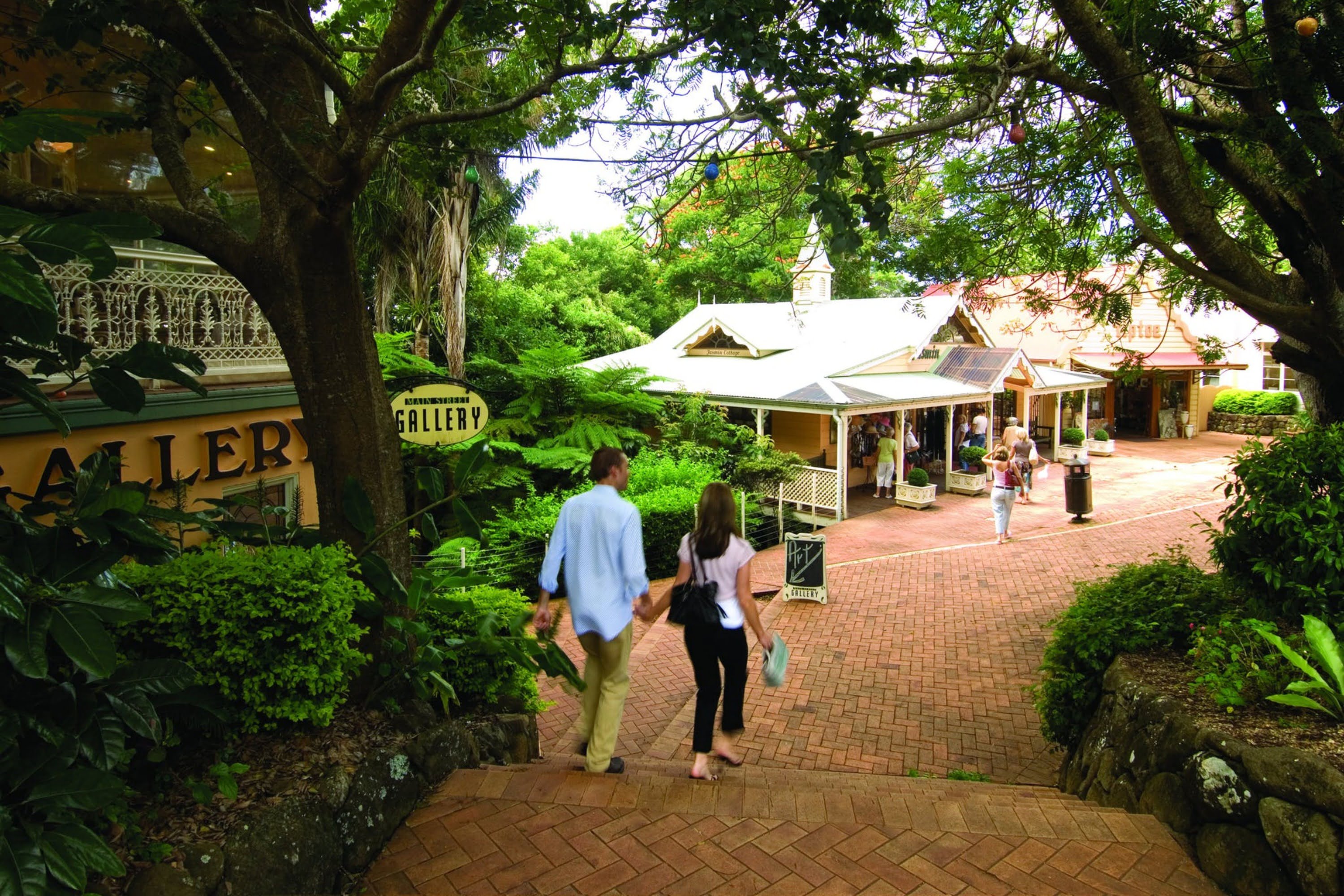 DB Things I like about going through that area is things like the Glasshouse Mountains. Isn't it wonderful where you drive through there? Went up to the lookout and that was typical wide open and almost a bit hazy.  But occasionally when you're driving along those roads, suddenly one of these stark Glasshouse Mountains, which are a volcanic plug, 26 or 27 million years ago, they forced their way up and then cool down and then the rest of the ground around it eroded and left this protrusion out of there. It's a lovely area for that.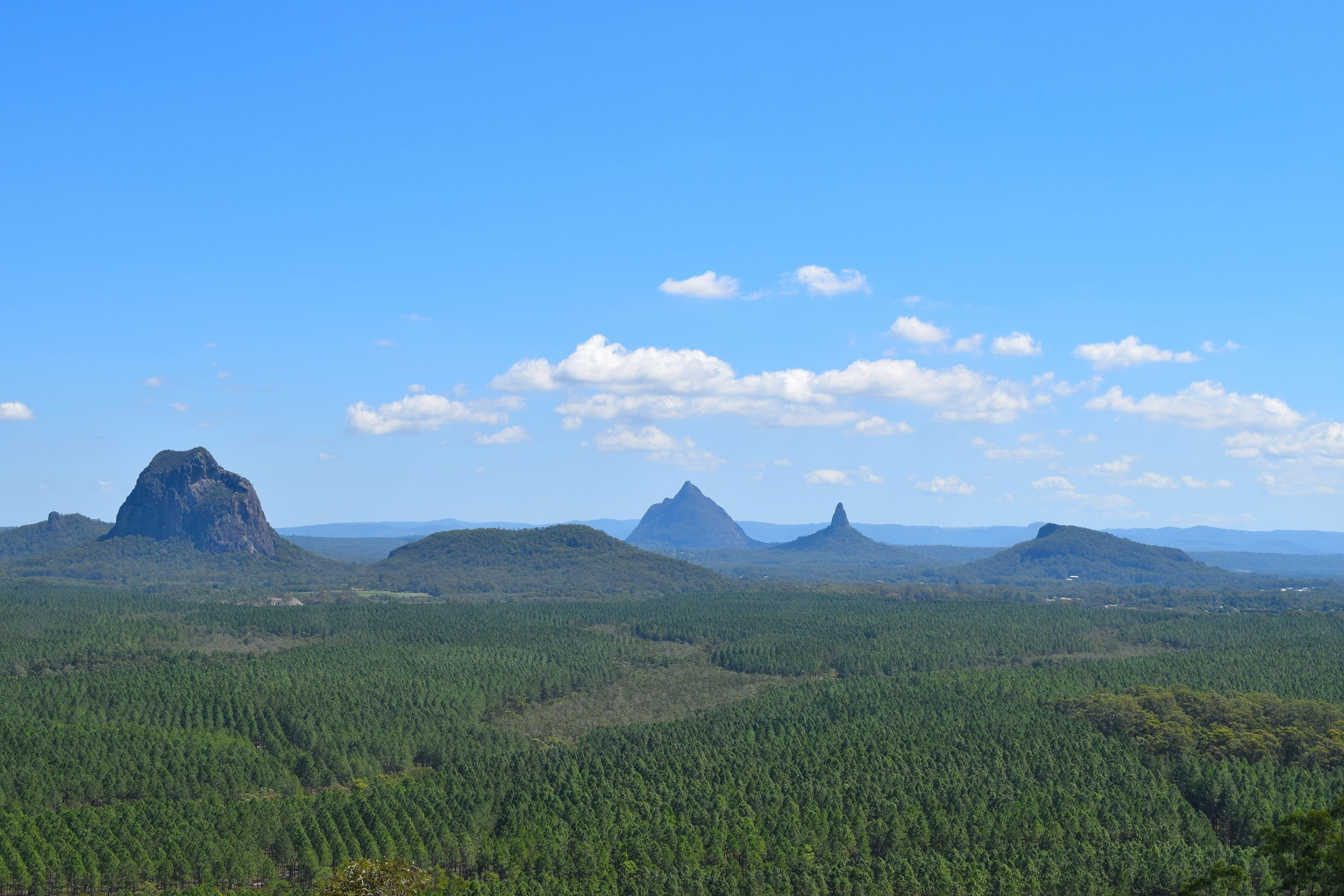 RF The beauty I like is me driving along and you're up on the road, especially through that Maleny, Montville south of Woodford and you get you just get glimpses across the valleys and it drops off beautifully. Get this fantastic vista out in front of you over all that low ground. And as you said, these mountains, it just appears out of nowhere. It is absolutely stunning.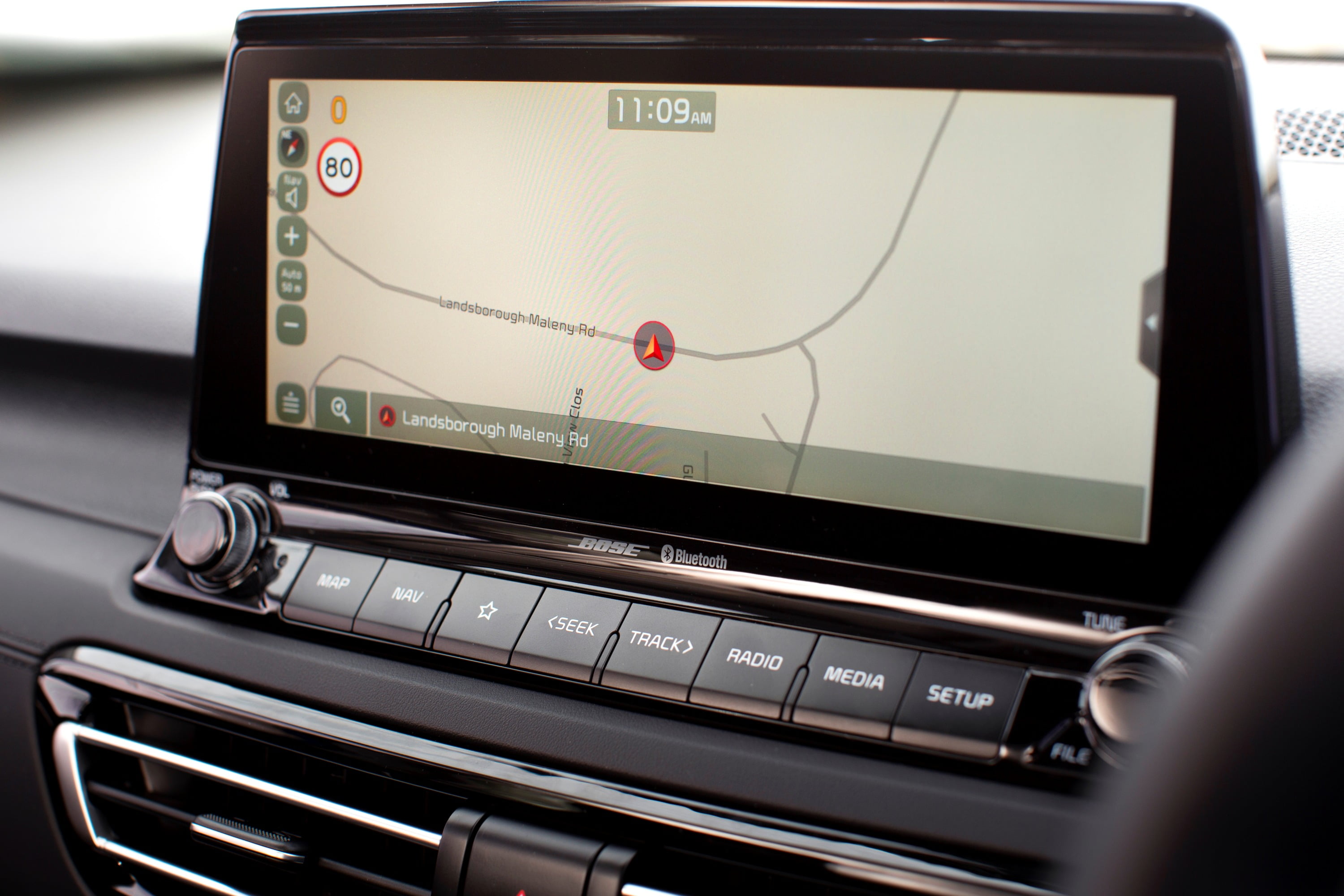 DB So here we are in the Seltos, I tell you what, I don't like the name. I've said that a Seltos to me sounds like a mint you rush to get after you've been eating garlic.
What's it worth?
RF The entry level s model, which is a front-wheel drive, two-litre,  that's starting price at $25 990 drive away, which is really sharp pricing right through to the top of the line, the GT line all-wheel drive is the 1.6-litre turbo, that's about $41 990 drive away.
Very sharp pricing, particularly for what you get in it.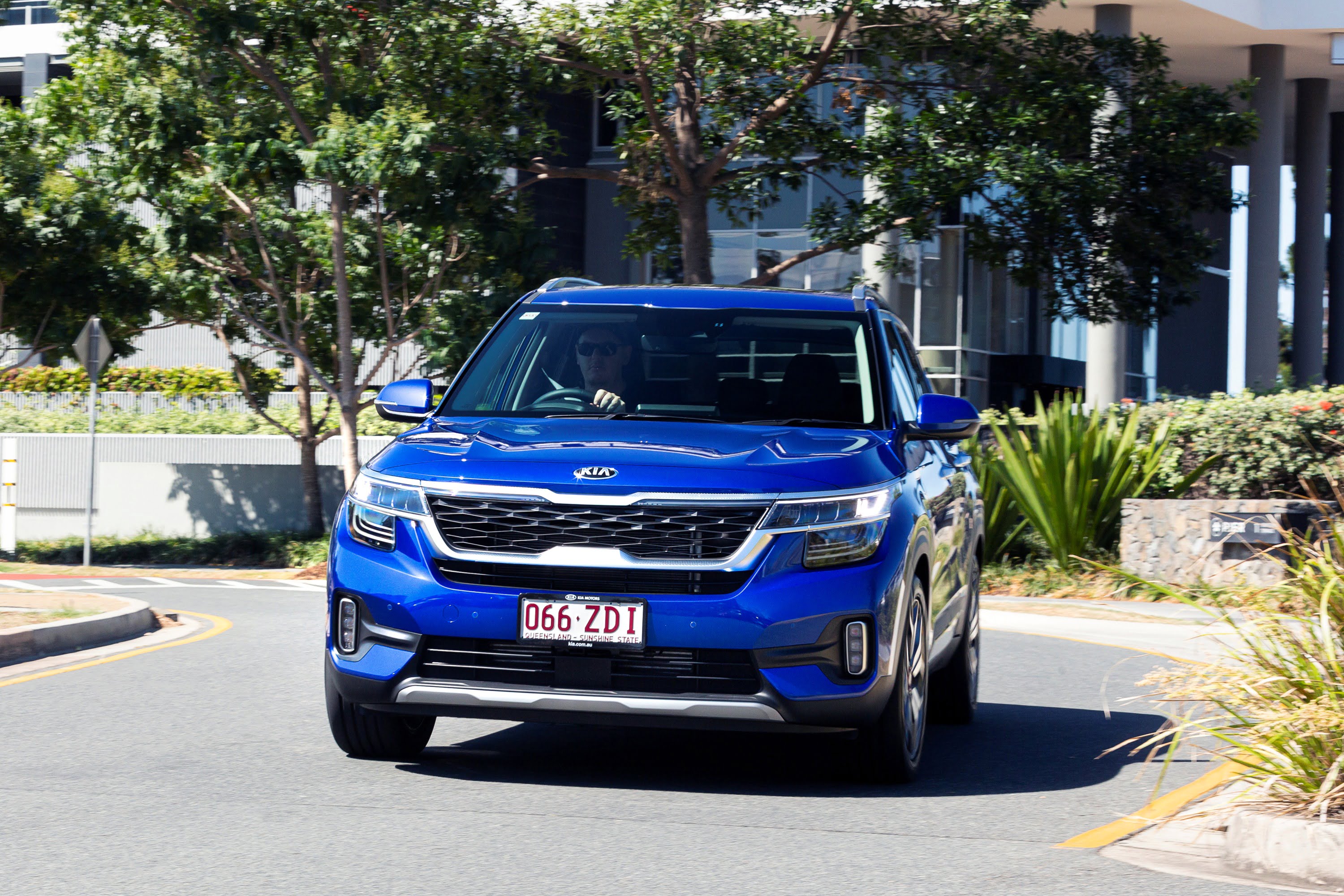 My choice was picking up a Sport or Sport plus in that two-wheel drive, front-wheel drive, which is unusual for me. But bear in mind that I believe 80 percent of these vehicles will be front-wheel drive and most of them will be driven in the urban environment.
That one just seems to have the best balance. It went on sale in Australia from October 25 and they'll have a little bit of restricted supply for a little while. So I would say go and have a quick look at it and put an order in if you want to buy it, because you might have a bit of a waitlist list otherwise.
And if you want to see, hear and read more from Rob and David, go to www.ozroamer.com.au