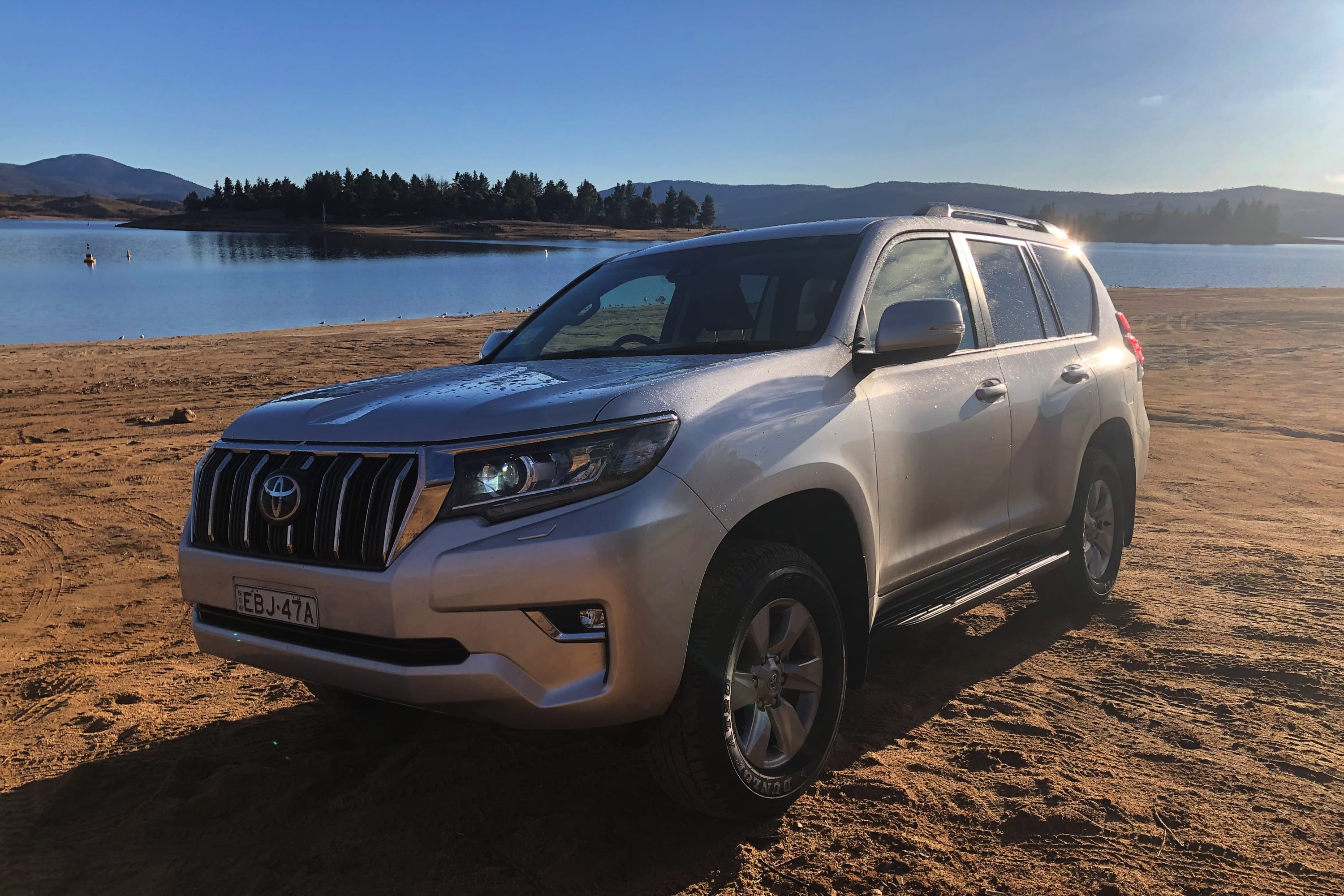 Toyota LandCruiser Prado GX-L sits right in the sweet spot for value packed family 4WD transport. It has just enough features to keep occupants engaged, and provides legendary off road performance. 
Prado GX-L with the premium interior option pack includes leather seats, electronically adjustable, also heated for the colder weather. It was a winner in the recent COTY awards and provided transport for a group holiday to the snow last year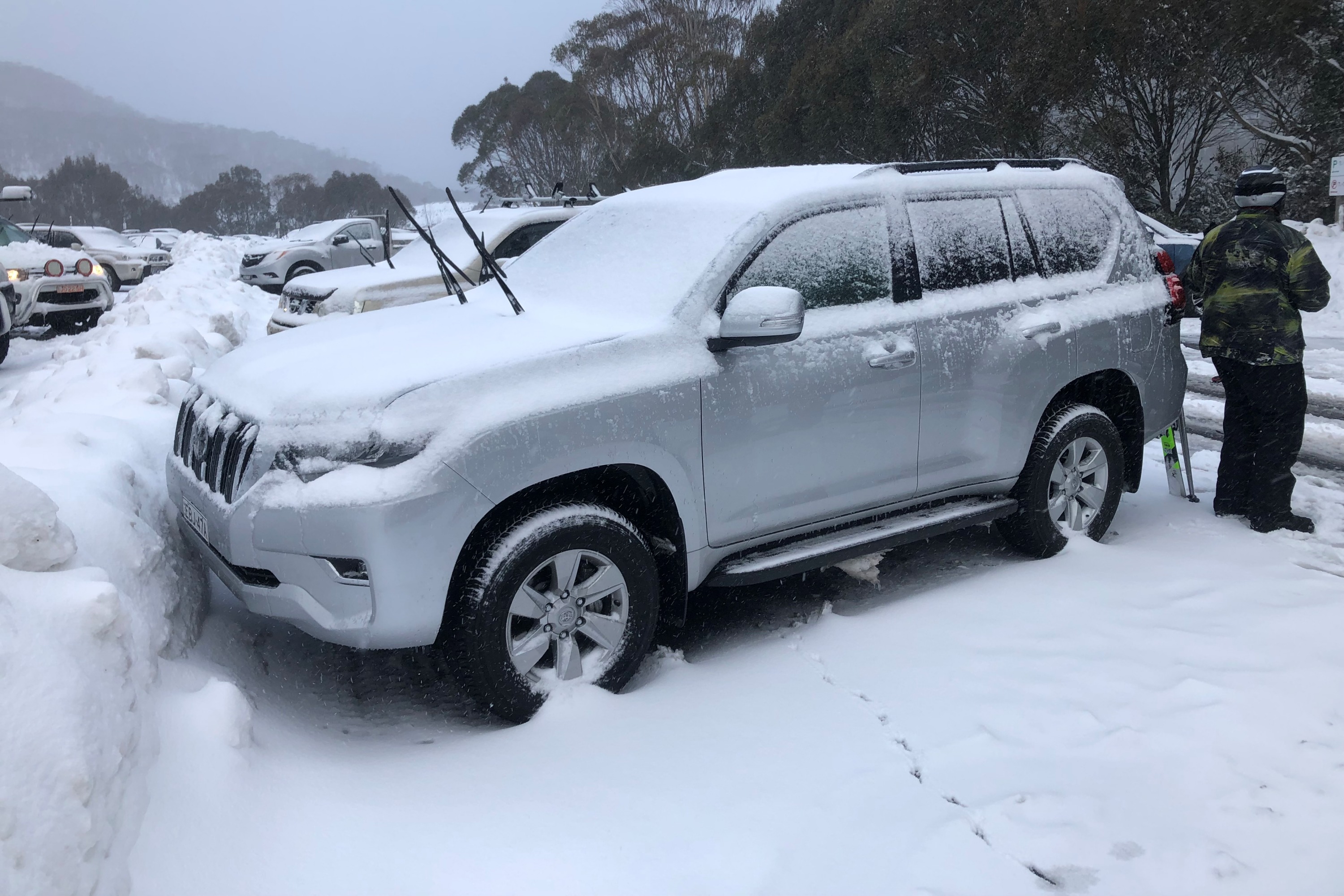 We have reviewed the GX-L many times so here are my key features and highlights that I find best about the vehicle.

Prado GX-L Space and Climate Control
Being a driver or passenger in this model was a pleasant experience all around, The comfort from the leather seats and additionally the adjustability was incredible. The electronic adjusters made it very easy to find the perfect seat positioning for the driver and front passenger.
in particular having climate controlled seats for both the front passenger and driver was a very handy feature for some of the extra hot days Sydney has experienced recently!
This model came with seven seats all up with the back rear 2 being designed for small children and could be easily folded down to provide extra space in the already generous sized boot!
Also the back passenger cabin space benefited from having its own climate control unit with vents in the roof on the side as well for better airflow.
The feeling of space for the passengers and driver was showcased through both the size of the seats and the maneuverability i was able to get out of them by either sliding them forwards or backwards and also being able to fold them down.
The boot space was generous and allowed me to put various items and equipment in with room to spare!

Prado GX-L Audio Technology
This was one of the most user friendly media control systems I've used in a SUV style vehicle. While not over the top cutting edge, the ease and compatibility was great! Hooking up my device to the Bluetooth was painless and was recognised every time i turned on the engine (a lot of models don't remember your phone and you have to re connect everytime)
The sound system in this model was super rich and boasted some incredible bass while at the same time providing a clear balanced mix even turned up to higher frequencies. Having a great sound system personally for me made my various commutes for work or personal super enjoyable!
A key feature highlight for me was the reverse camera and its impressive accuracy and peace of mind it gave me when reversing into tight spots

Prado GX-L Drive and Functionality
Designed with a workhorse minded mentality the LandCruiser had plenty of power to showcase, it chugged along effortlessly on the highways and excelled in its fuel efficiency when cruising along uninterrupted.
The balance and smoothness overall when driving around was super impressive for me for a bigger chunkier vehicle and i felt extremely comfortable and relaxed at how easy it was to maneuver the LandCruiser around tight suburban streets. For people who don't feel comfortable in a "bigger" vehicle this might be a great model for them to try out!

Model Toyota LandCruiser Prado GX-L 
Model Price   $67,153 MLP*
Engine           2.8L 4 Cyl  D4D
Drivetrain      6 Sp AT 4WD
Power            130kW @ 3,400rpm
Torque          450Nm @ 1,600rpm
Safety            S Star ANCAP
CO2        211g/km
Economy actual    8.0L/100 km ADR
Servicing        Capped Price
Tow Rating    Max 3,000kg
Tow Ball Rating     300kg
Warranty       5 Yrs / Unlimited km/  5 Yrs Roadside Assist
*MLP – Manufacturers List Price includes GST and LCT but excluding statutory charges, dealer costs and dealer delivery. See your dealer for RDAP. Does not include price of any options.