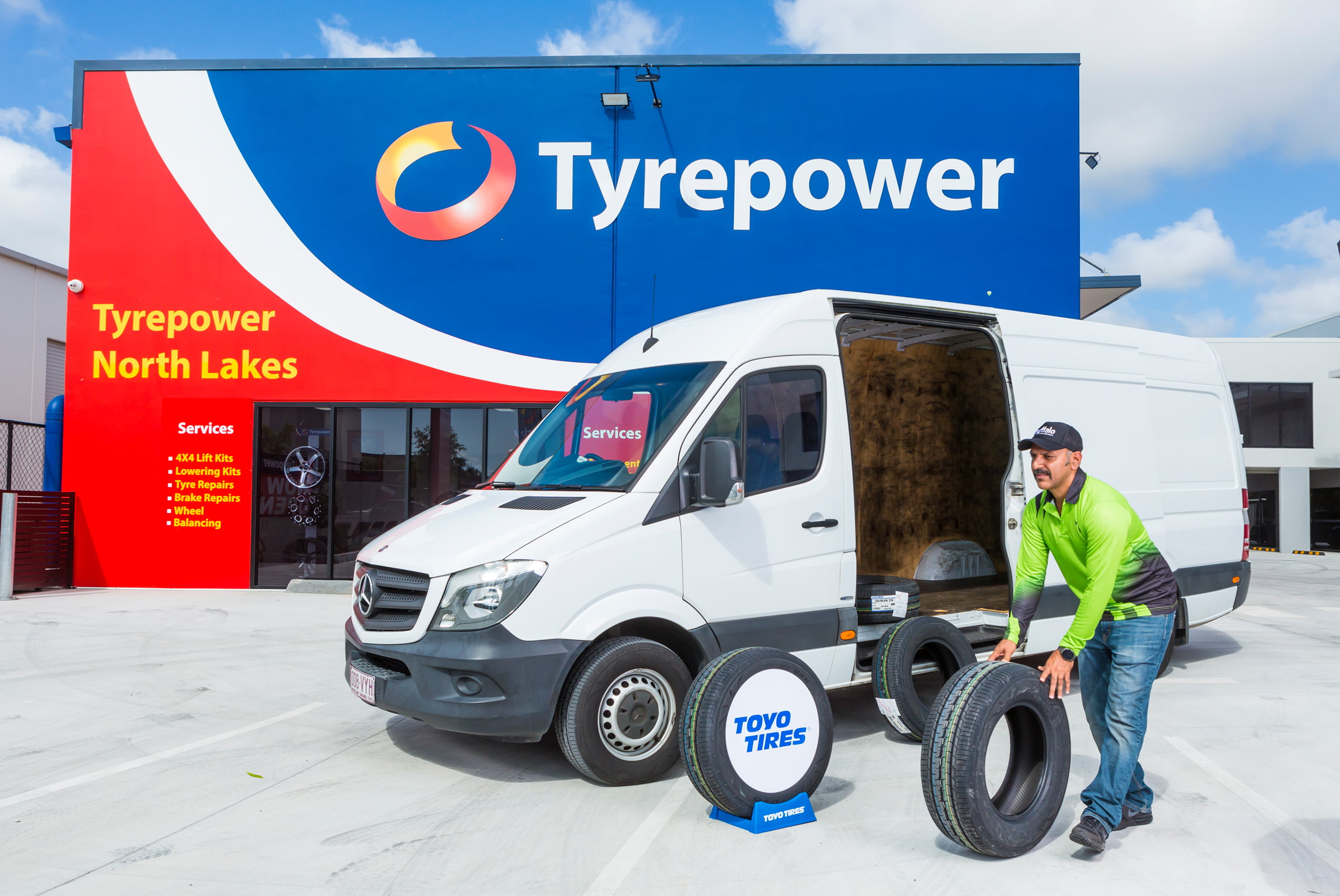 The recent release of the NanoEnergy Van tyre by Toyo Tires heralds a major redesign of premium tyre options, specifically for owners of vans, utes, people movers, motorhomes, caravans and trailers.
Toyo Tires is one of the world's leading Japanese tyre makers, and the new NanoEnergy Van tyre builds on the reputation of its predecessor, the Toyo HO8, as the ideal tyre for light-commercial vehicle use.
The new premium light-commercial tyre can achieve an impressively long service life with lower fuel consumption, reducing rolling-resistance by 29 per cent¹ to minimise lifetime running costs of professional van and 4×2 ute vehicle operators.
In addition to reduced running costs, the new NanoEnergy Van tyre brings modern handlings to a category renowned for poor ride quality and compromised traction.
"We are seeing a reduction in rolling resistance of 29 per cent¹, better fuel economy and an improvement in wet weather braking and stopping by a further 10 per cent¹ in the new NanoEnergy van tyre," said Steve Burke, technical product manager for Toyo Tires Australia.
"The wider shoulder rib and double zig-zag groove in the tread design uses Toyo's latest technologies to minimise flexing and tread-block movement, ensuring more even contact distribution, better steering and braking, all for improved driver safety," he added.
Prior to its release in Australia, the NanoEnergy Van was tested on Australian roads as part of the company's Quality Assurance Program (QAP) to evaluate the tyres' fit for purpose and performance.
Ryan McKinnon, founder and director of Buffalo Freight Management, participated in the early Australian trials of the NanoEnergy Van tyre and was impressed by the gains in safety and performance reported by his drivers.
"Our drivers have commented on the noticeable improvements in handling and wet-weather grip, quieter noise levels and the reduction in fuel consumption with reports of fuel economy improvement by 0.5L/100km," said Ryan McKinnon.
"In our own evaluation using two of our Mercedes-Benz Sprinters, the NanoEnergy Van tyre is projecting a life of 140,000kms, an improvement of over 20,000km when compared to the operating durability and longevity with the previous brand of tyre," Ryan McKinnon said.
"While a lesser known budget tyre brand may have a lower initial purchase price, the actual cost to the vehicle operator through its service life is usually substantially higher, not to mention the lower standards in driver safety it can bring," said Steve Burke.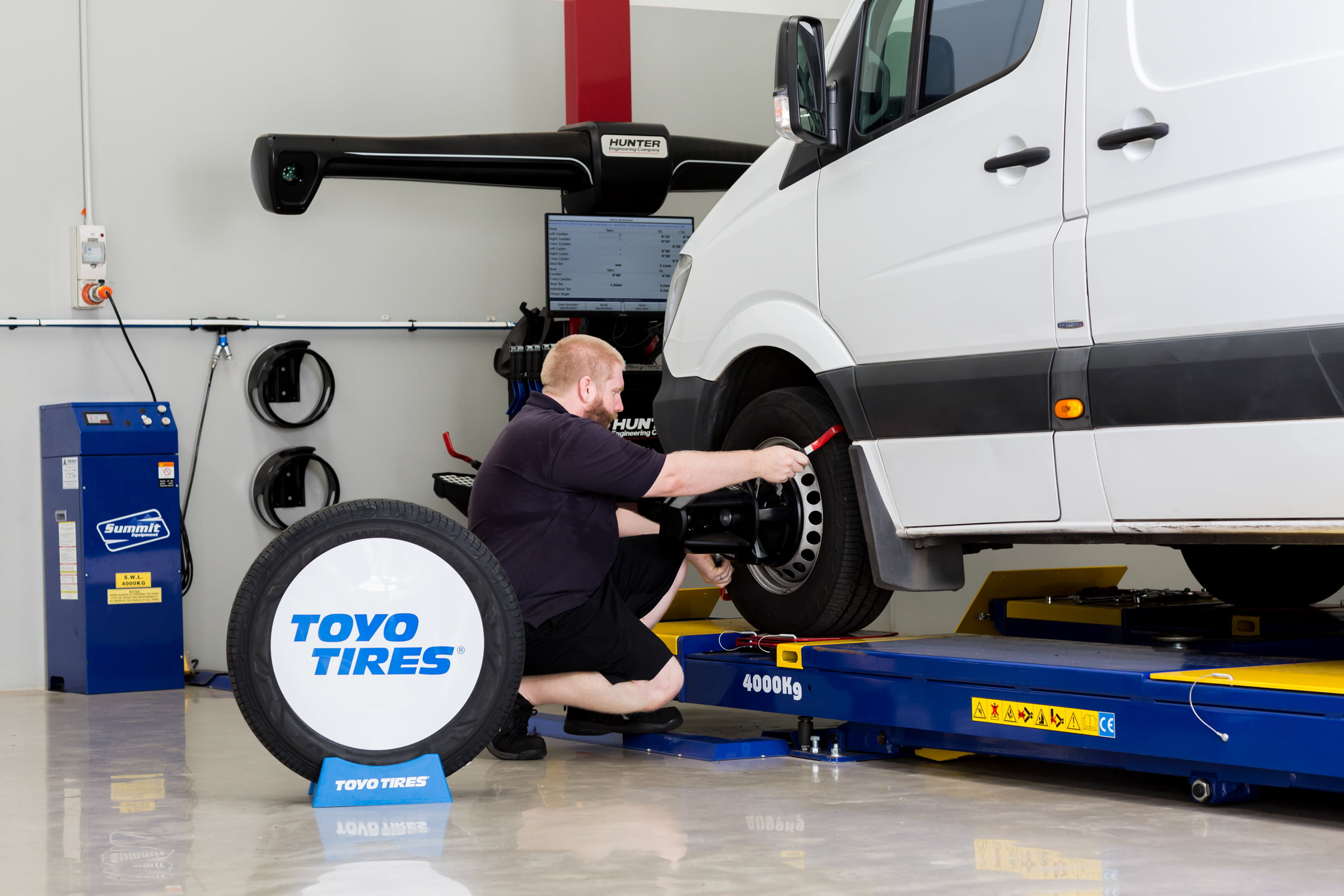 "There are considerable cost benefits in fitting better known premium replacement tyres, like the NanoEnergy Van, when it comes to improving overall operating costs," Steve added.
The new NanoEnergy Van also provides an alternative fitment for motorhomes, caravans and trailers, delivering durability, safety and strong value-for-money to adventurous Australians who mostly stick to sealed roads in their travels.
Toyo's premium light-commercial tyre is now available in 21 different sizes that cover 14 to 17-inch rims with speed and load ratings to suit most major tyre requirements in Australia.
¹ Compared to the Toyo Tires HO8 light-commercial tyre