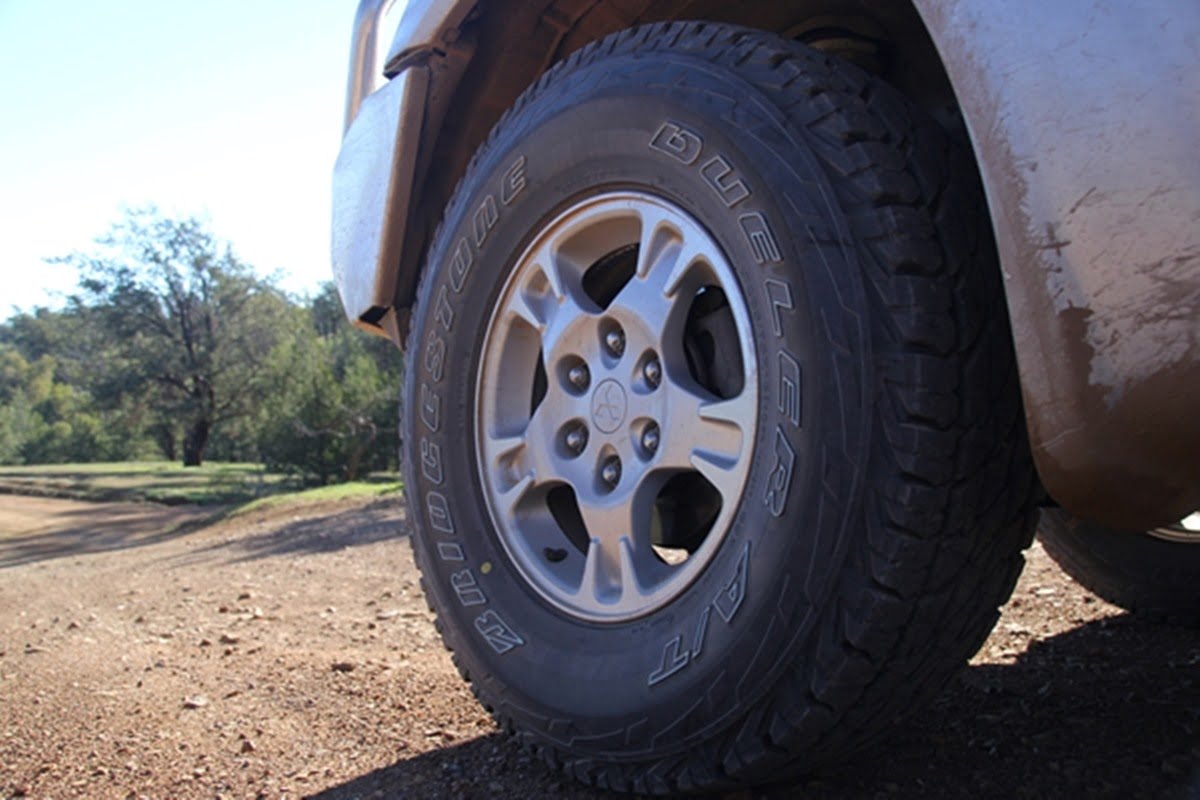 All Terrain (AT) tyres are a compromise, as are all tyres. These are the most popular tyres for 4WD vehicles because they provide the ruggedness required for general off road duties, while providing acceptable daily use qualities for the normal black top driving.
Even within the AT designation, there are tyres that are aimed at more road use and occasional forays off road and those that are more focused on the off road use. However the selection is huge and to assist your buying decision here is a selection of the best. Not in any particular order: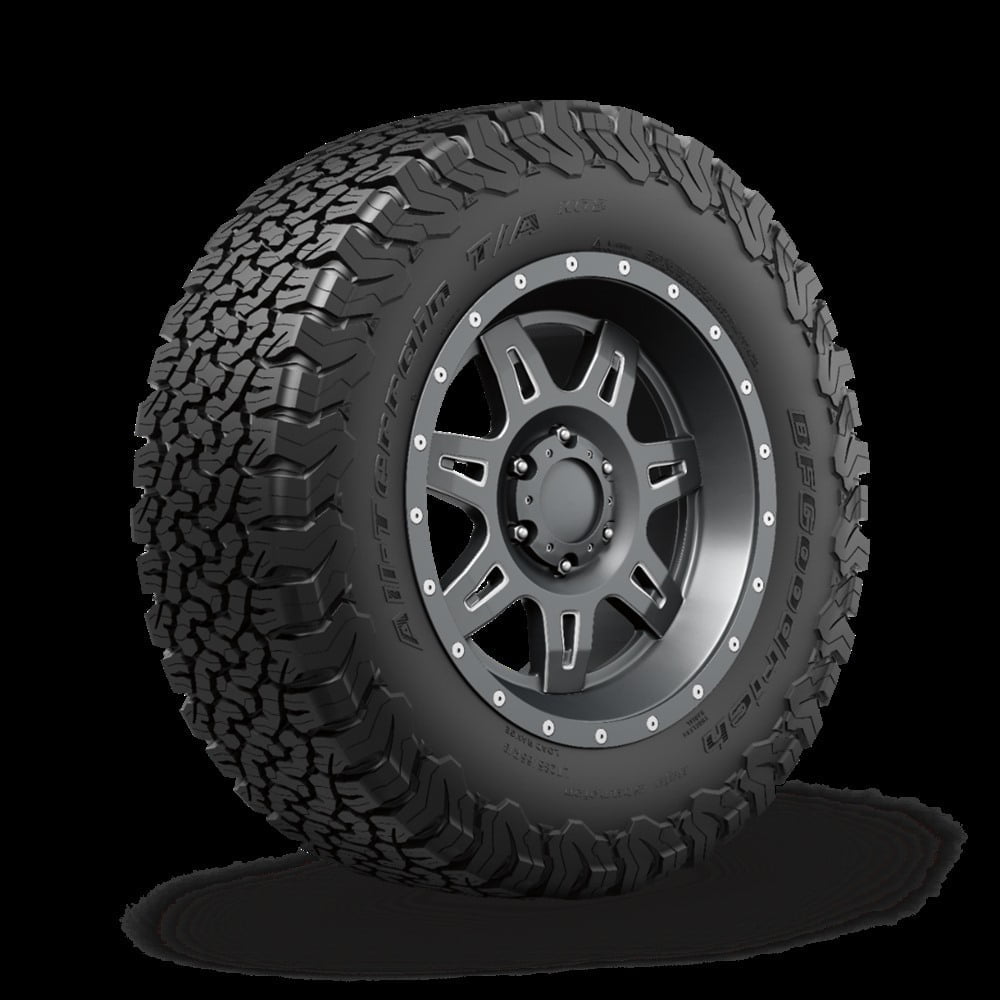 BF Goodridge AT T/A KO2
Popular for years amongst the towing fraternity, this tyre is perhaps the definition of the AT tyre. It has an open tread pattern with deep sidewall lugs for extra traction when needed in harsh off road conditions, yet provides a compliant ride on tar surfaces.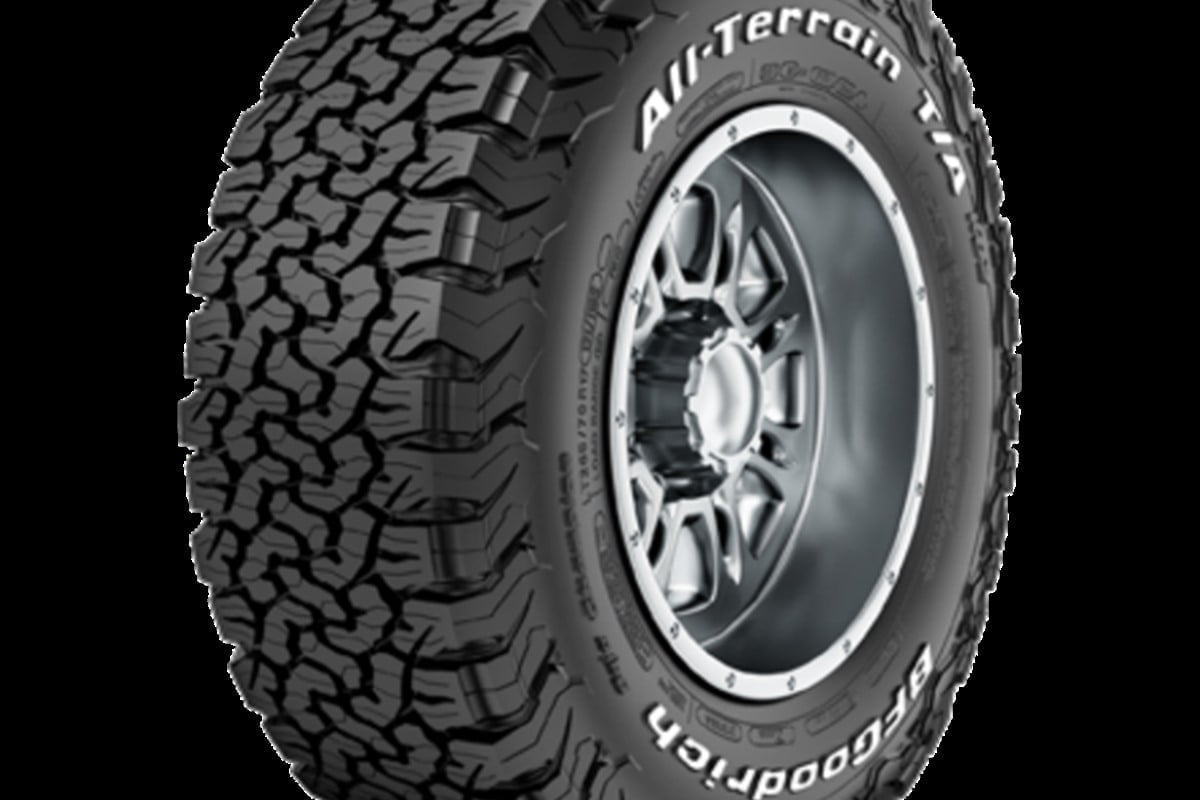 Tough, durable and I have used these previously and driven them on a mix of normal driving, heavy duty rock trails, beach and snow driving and they never let me down. With good tyre management expect 80,000km plus of faithful service.
They come in 50 sizes ranging from 15 inch through to 20 inch tyres.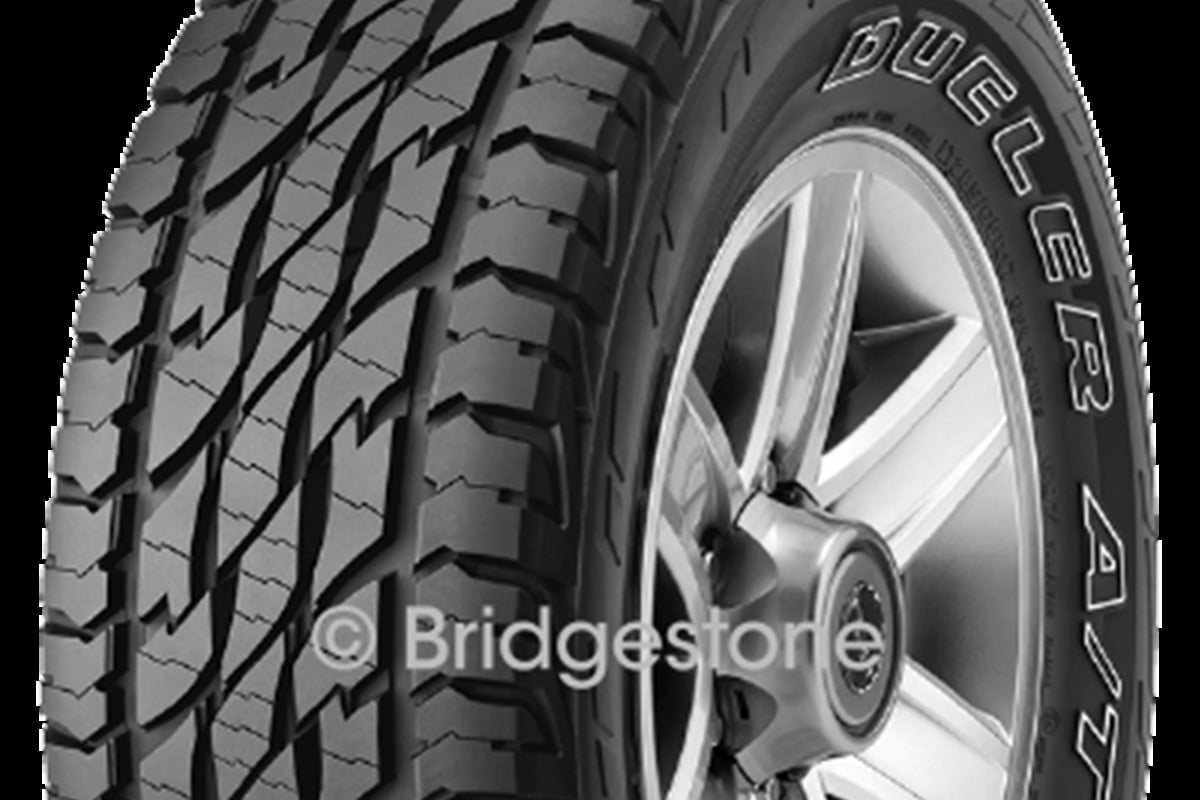 Bridgestone Dueler A/T 697 LT
Another personal favourite, used on a trip to the Flinders Ranges through Oodnadatta track, Birdsville and Strzelecki Desert previously. These tyres provide a quieter ride on road than most other AT tyres, yet have enough open tread and robustness for outback travel on the roughest roads. Great for towing as well.
Even over the harsh stony desert tracks there was virtually no cutting or chipping of the tread while providing excellent traction. Again, expect over 80,000km of mixed driving with good tyre management.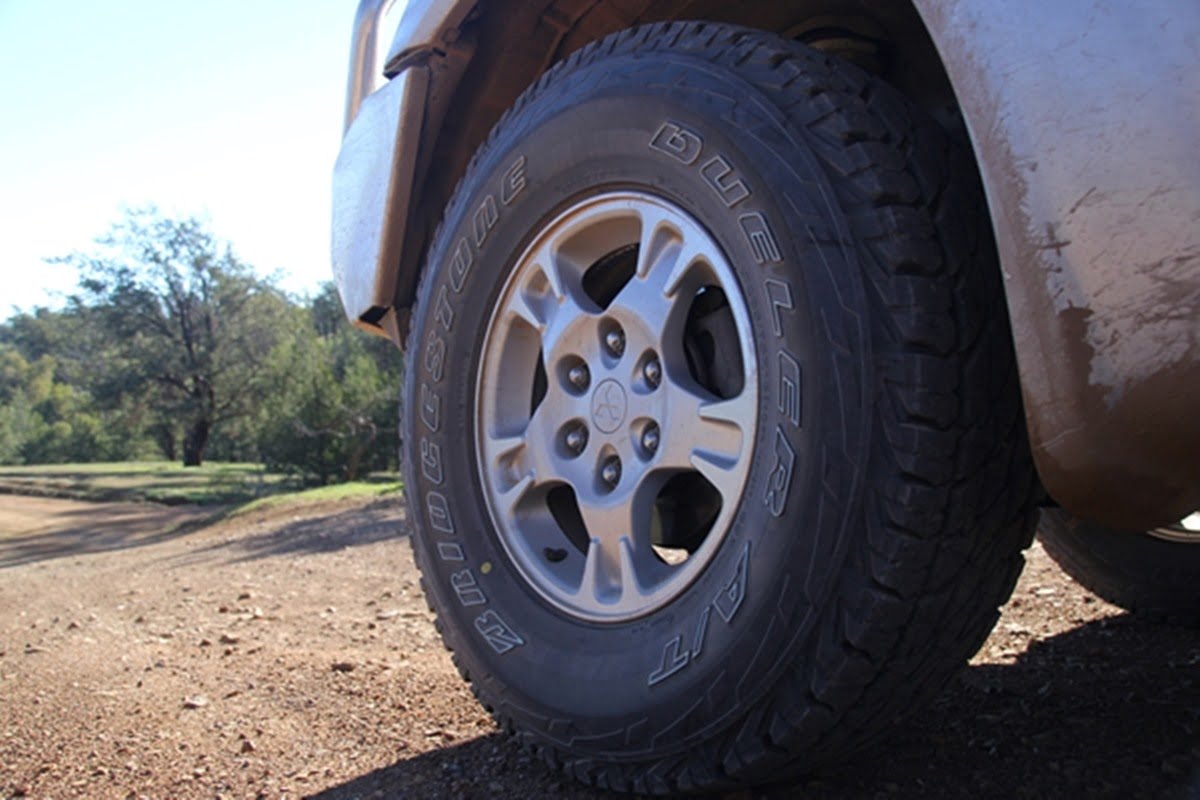 The key feature is the smooth ride and quietness on road. Very compliant, yet robust and puncture resistant. Available in over 40 sizes ranging from 15-18 inches.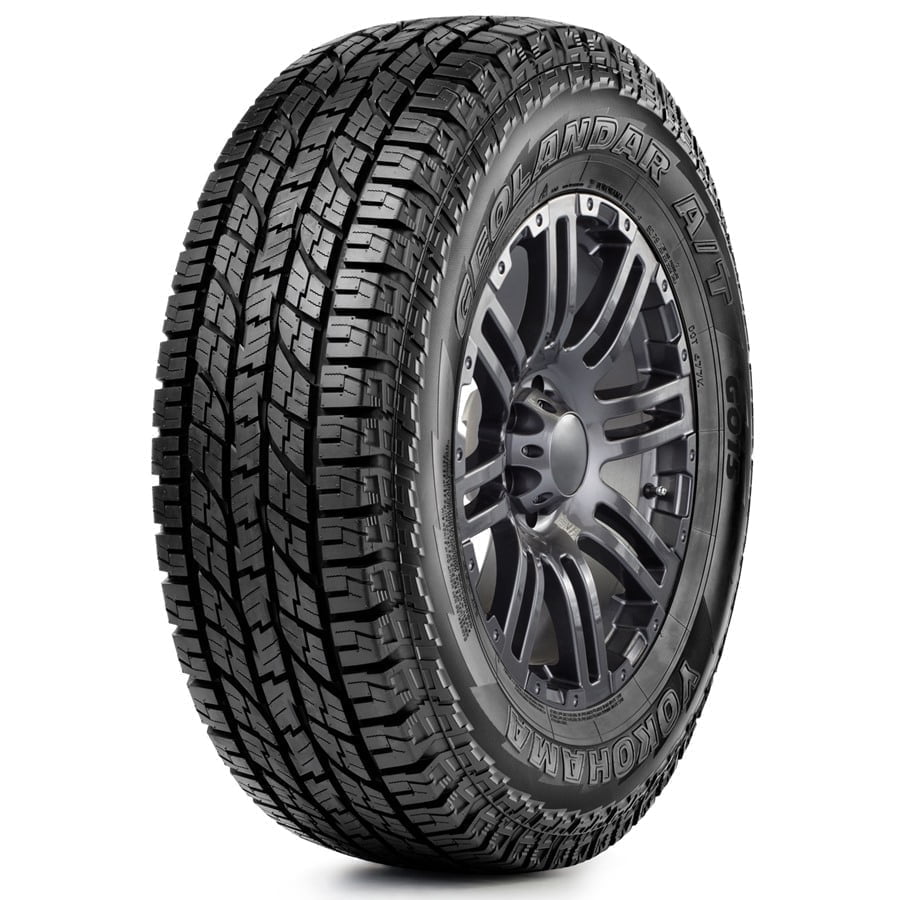 Yokohama Geolandar AT G015 
Aimed more at the predominantly road based user, who ventures off road for lifestyle rather than more adventurous 4WD driving. The Geolandar AT G015 provides impressive on road traction and surprising all terrain capability.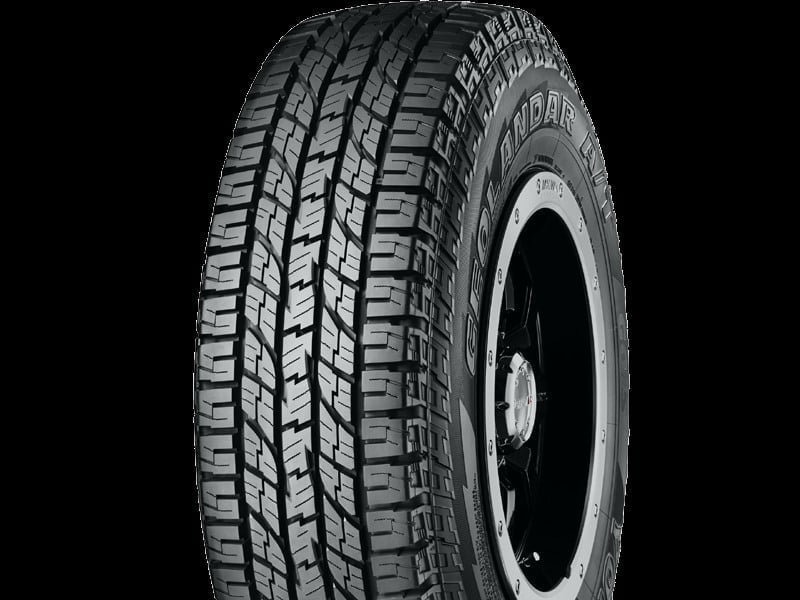 Often fitted to SUVs, 4WDs and Utes, the Geolandar A/T is suitable for drivers requiring durability, long tread life, off road traction, on road handling, low noise and a comfortable ride. It is well suited to towing as well.
Available I over 50 sizes ranging from 15-20 inches.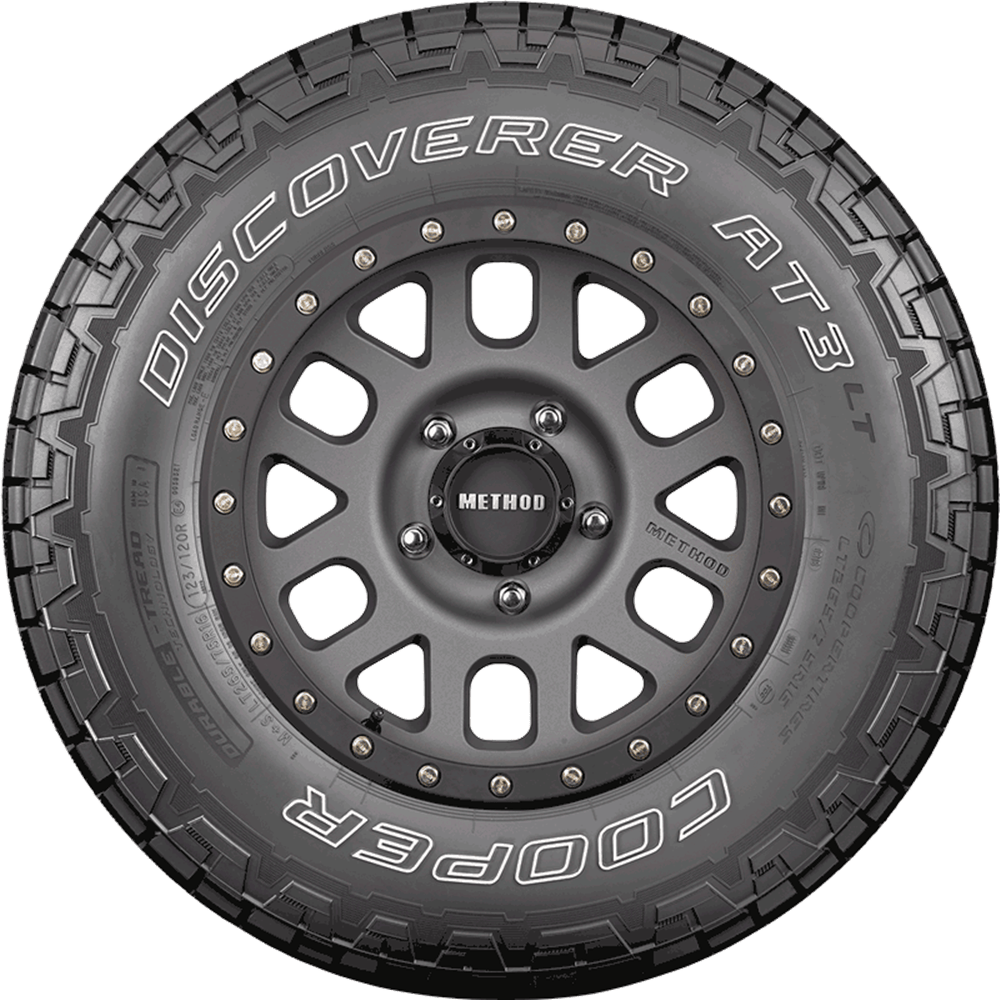 Cooper all-terrain AT 3LT™ 
Cooper tyres are a favourite of the 4WD fraternity and have a wide range of tyres to choose from. They, perhaps, more than many other manufacturers, tend to tailor the tyre to use. This particular tyre is recommended for 70% Road & Sand, 30% Dirt & Mud, which seems to represent a majority of users. They also have a conditional 80,000km guarantee.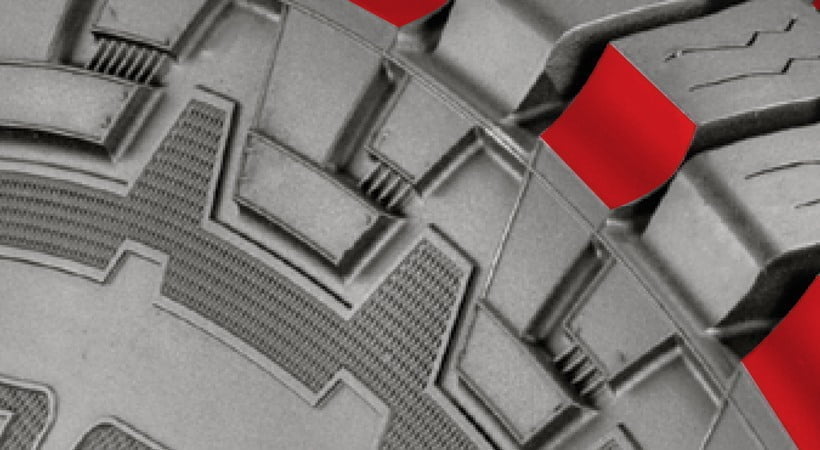 The design has some clever features such as scalloped shoulders that provide better soft surface traction without compromising on road traction and rock ledges within the grooves to minimise rocks getting stuck.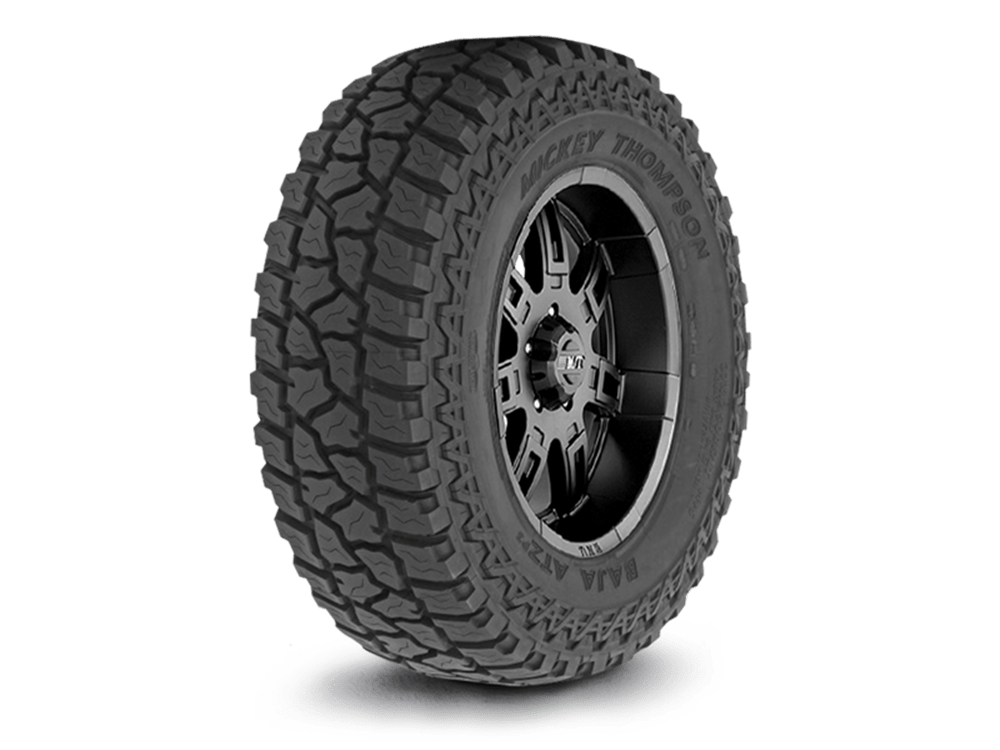 Mickey Thompson Baja Radial ATZ P3
Previously a brand associated with rugged desert rallies or mud terrains, the latest AT tyres are designed for a 50% Road & Sand, 50% Dirt & Mud use pattern. I haven't used these personally but know many 4WD owners that do and regularly get 80 – 100,000km out of their tyres.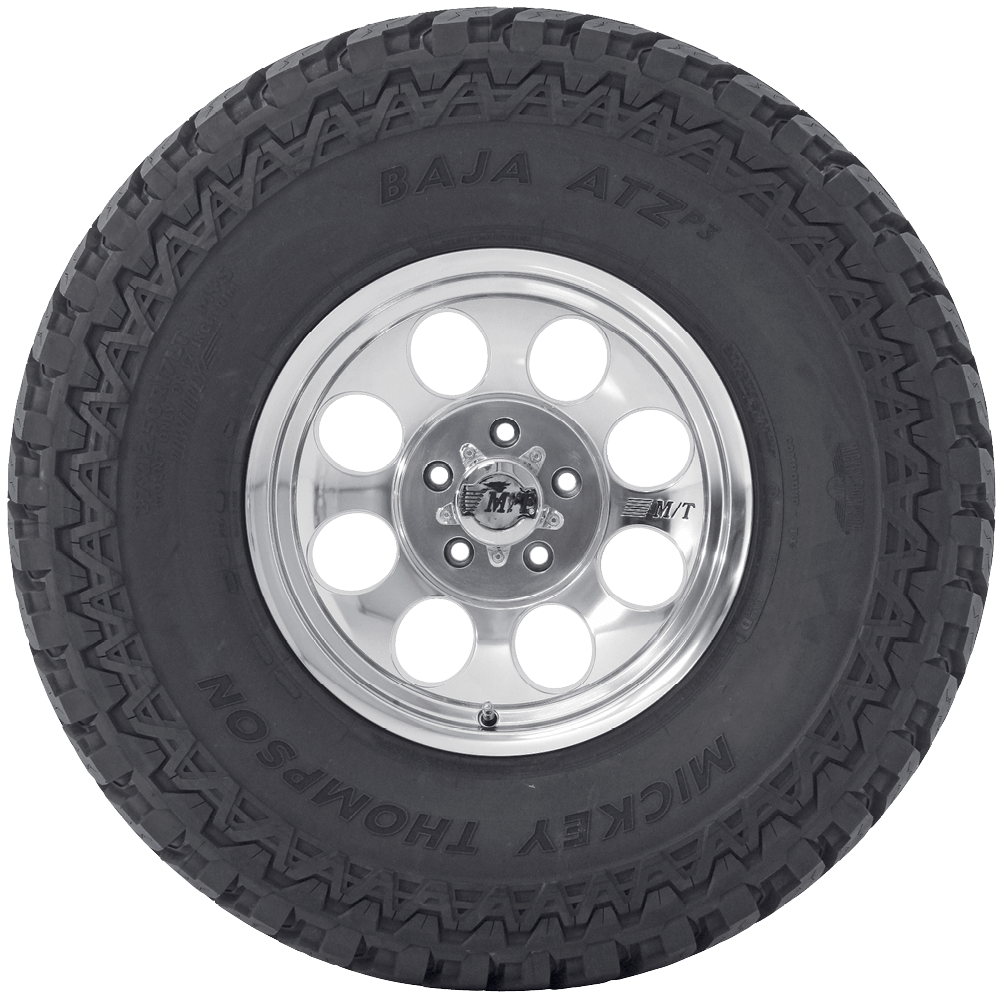 Designed more for dirt roads and stony tracks where the clever features in the tread dramatically reduce the chipping and cutting of the rubber and minimise rock retention. They are slightly noisier on road than say the Yokohama bt more durable in rougher off road situations.
Available in over 25 sizes from 15-20 inches, this tyre crosses between being an all-terrain and a mud-terrain tyre.